DENVER — Colorado's competitive high school marching bands have been getting ready to take the field for their upcoming 2023 season.
Pre-season band camps, where students start learning how to march and play their shows for marching competitions, recently took place at high school practice fields across the state. This year will be the senior year for students who started their freshman year during the pandemic. For them, this season is special.
"My freshman year was not too good because of COVID, and we started as the 'COVID freshmen,' " said Taylor Bills, drum major at Wheat Ridge High School. "So, it's nice to see how much I've grown as a person and how much other people have grown as people."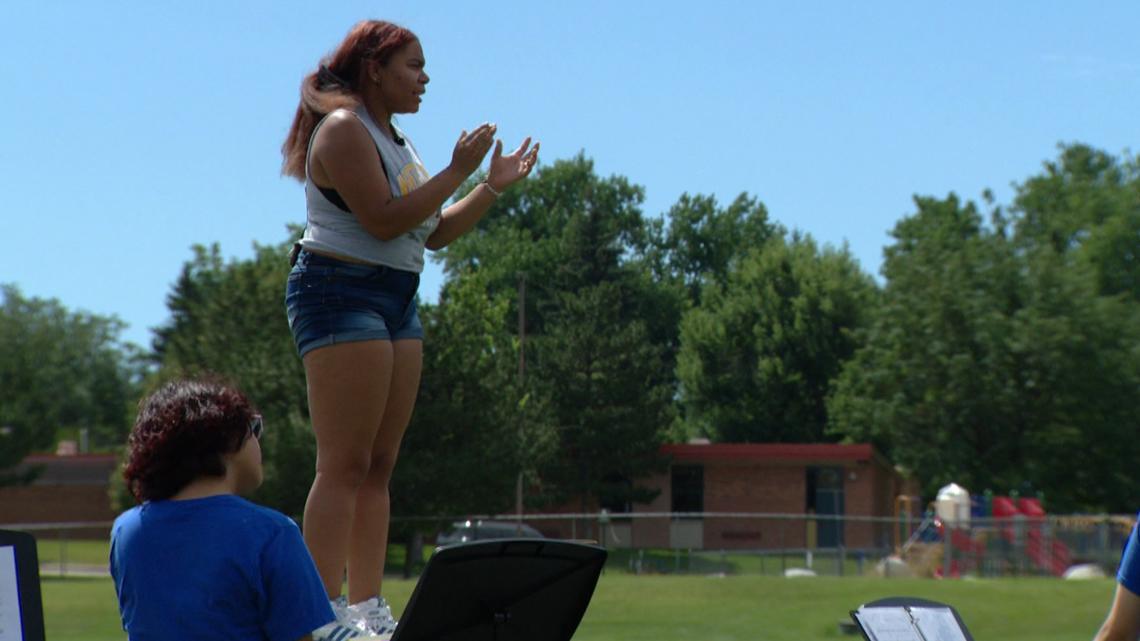 "It was just suffocating," added John Keran, senior tuba player from Littleton High School. "And not being able to go out and do the things I love to do, including marching band."
The band camps are held in the heat of the summer starting the last week of July and the first weeks of August. They usually last for about two weeks for about 10 hours a day. Band members do calisthenics, run and get in shape so they can learn to perform about an eight-minute show – a show they'll perform while marching, running, playing their instruments and spinning flags.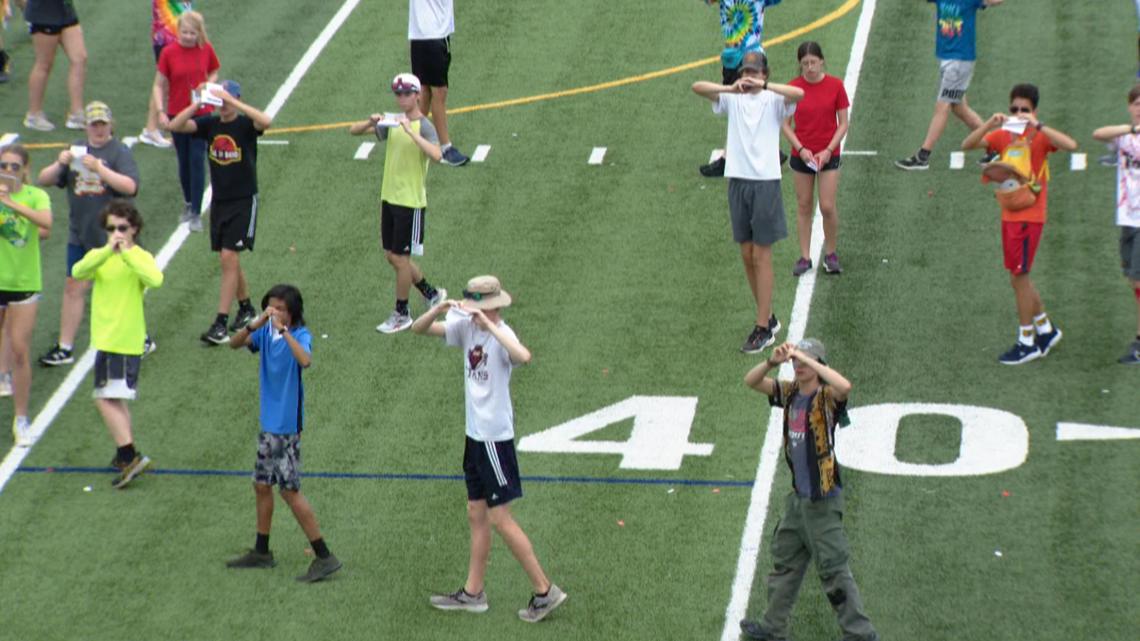 "Marching band is a very physically taxing sport. It takes a lot," said Jeremiah Smith, junior trumpet player from The Classical Academy. "I'd say one of the bigger things for me is figuring out breathing and cardiovascular work during the whole sport because it takes a lot, especially when you're playing music also, that takes more breath."
After camps, it's rehearsals before, during and after school to perfect the show that most see during halftime of football games.
In high school, the weekend competitions begin in September, where marching bands compete against one another, culminating with the Colorado Bandmasters Association (CBA) state championships in late fall.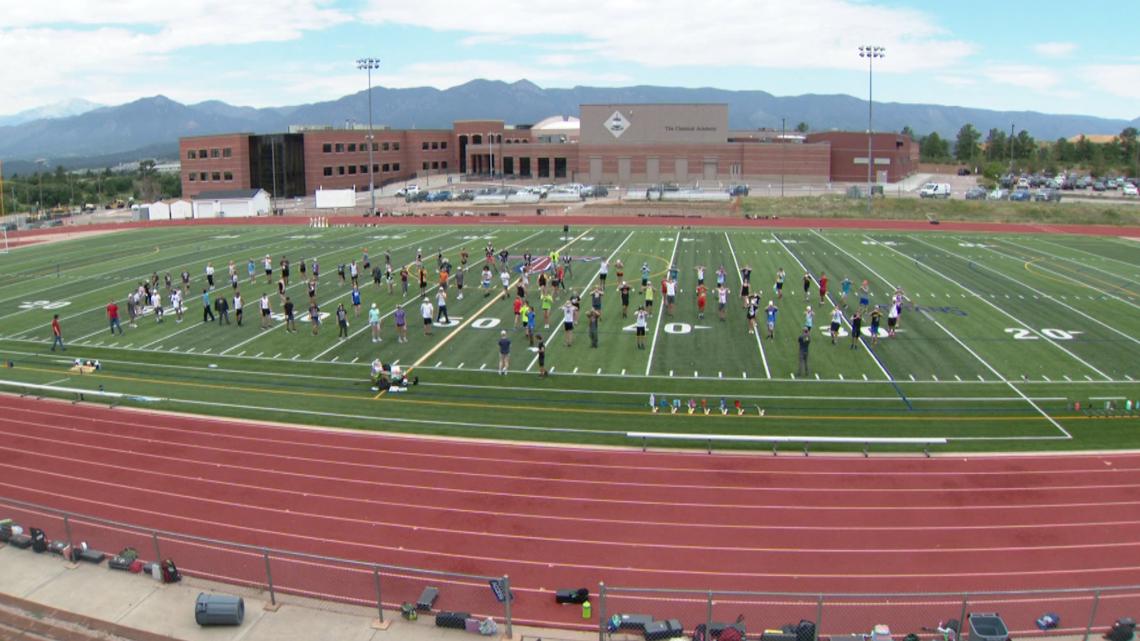 "We run about 95 competitive programs through our sanctioned shows each season," said Rick Shaw, CBA marching affairs director. "Our main focus in CBA is that it's student-oriented. Everything we do is related to building better kids through better programs."
According to Shaw, the first competitive CBA marching band competition was held in 1975 at Westminster High School. In 1980, the first state high school marching band championship was held at what was then Thornton High School.
"All started creating a different style of marching band and created the competitive nature that still exists today," Shaw said. "The leadership, the dedication, the discipline that it takes is very much like what takes place on the athletic fields."
Armando Solis, Prairie View High School director of bands, said although his marching band went through three band directors at the beginning of last season, he hopes to build on the momentum they created last year.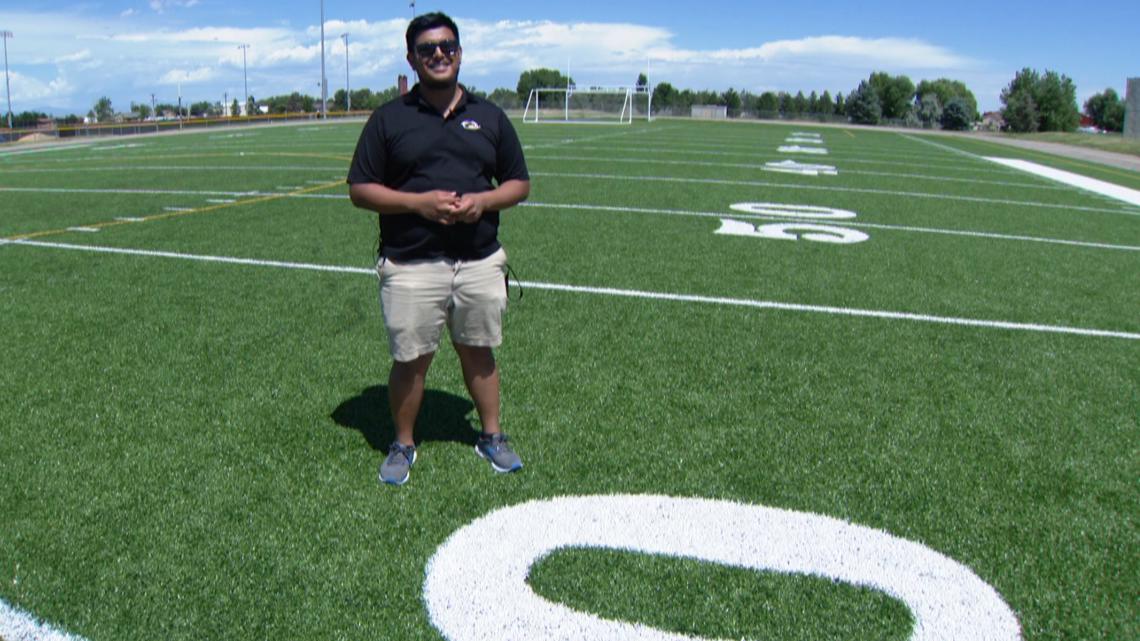 "We qualified for state and ended up with us performing at the Air Force Academy for state for the first time in the history of the school," Solis said. "The goal of the season is to have a good product that we are proud of at the end, something that the students will look back years from now and say, 'Hey, we did that.'"
Even though these seniors didn't get the chance to compete their freshman year due to the pandemic, their band directors want their students to have lifelong memories of their marching experience.
"I hope they walk off the field with that sense of joy," said Kendra Graf, Band Director at Wheat Ridge High School. "And that feeling of accomplishment that they have put in all this hard work and now they've been able to share that with an audience who loves what they're doing."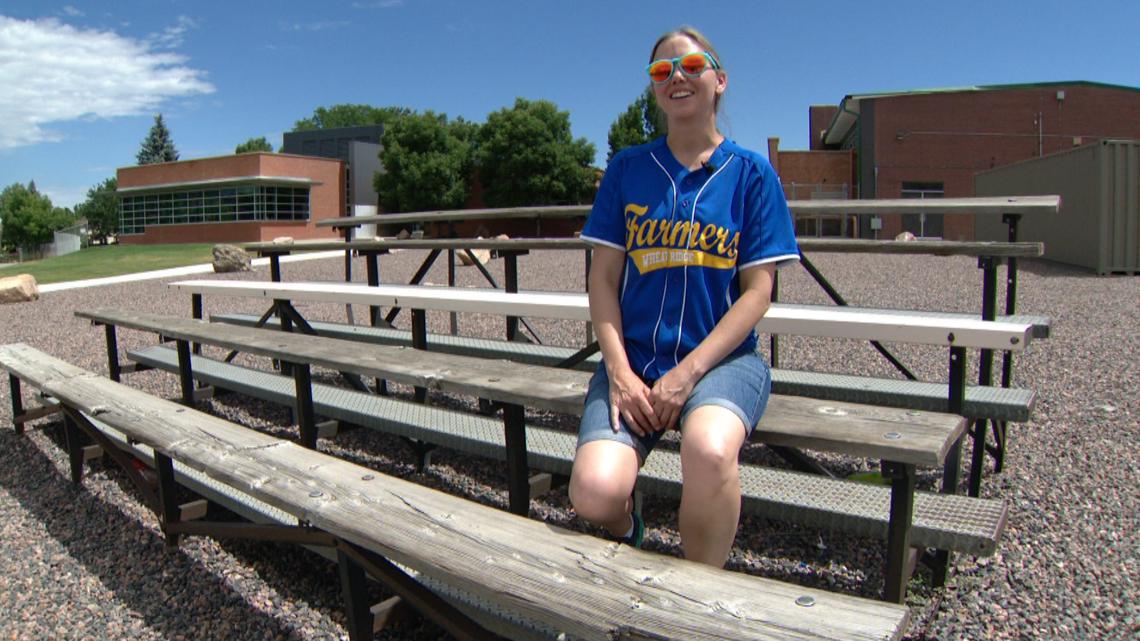 "I want them to take away an amazing experience that they shared together," said Don Emmons, instrumental music director at Littleton High School. "They only get that experience because they work with other people, they work with a staff, our band parents support it, and they have a memory that will literally last them a lifetime."
These high school seniors said they're ready to get back on the field for competition — to perform a show most people will only see at halftime on Friday nights one last time.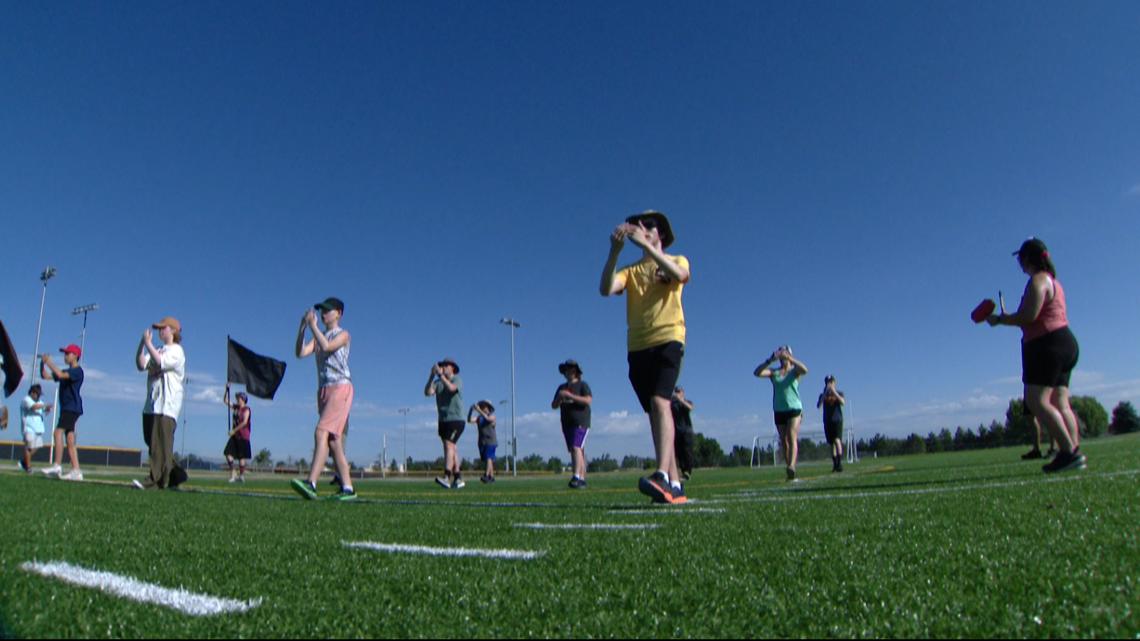 "I want my entire high school experience to be complete and to feel like the ending of a cycle," said Eli Barbour, senior trumpet player at Littleton High School. "And to feel like I left the band in a better place and better condition than I found it and that [they] go even further without me next year."
This story is part of 9NEWS' "Hearts of Champions: Marching across Colorado" series, where we're highlighting marching bands across the state. Watch our stories throughout the day on Fridays through the middle of September. Share your photos and memories with us using #Bandon9.
More "Hearts of Champions" stories by Byron Reed:

9NEWS+ has multiple live daily shows including 9NEWS Mornings, Next with Kyle Clark and 9NEWS+ Daily, an original streaming program. 9NEWS+ is where you can watch live breaking news, weather updates, and press conferences. You can also replay recent newscasts and find videos on demand of our top stories, local politics, investigations and Colorado specific features.