DENVER — Strength looks different for everyone, just as no cancer recovery journey is the same. In 2017, Rebecca Novak had been diagnosed with breast cancer.
"I found out sitting in my car the day before Thanksgiving, a weekend that I was gonna move into a new apartment," she said.
Fortunately, Novak said, she did not need chemotherapy. "As is typical for me, I treated the radiation as a contest."
In December 2017, she had a lumpectomy. After her surgery, she developed a sepsis infection, and that's when she said things got even harder for her.
"All that collateral damage after cancer was more challenging for me because being on blood thinners, you change, you don't box, you don't mountain bike, you shift your thinking, you take more gentle hikes on flat surfaces."
Slowing down and taking it easy isn't something she's good at. Novak loves being active and admits there are times when she can push too hard.
She took cancer and its side effects as a sign to slow down. Physically, that wasn't too hard of a challenge. Mentally, slowing down was tougher.
"For me, competition has always taken my mind off challenges that I face," she said.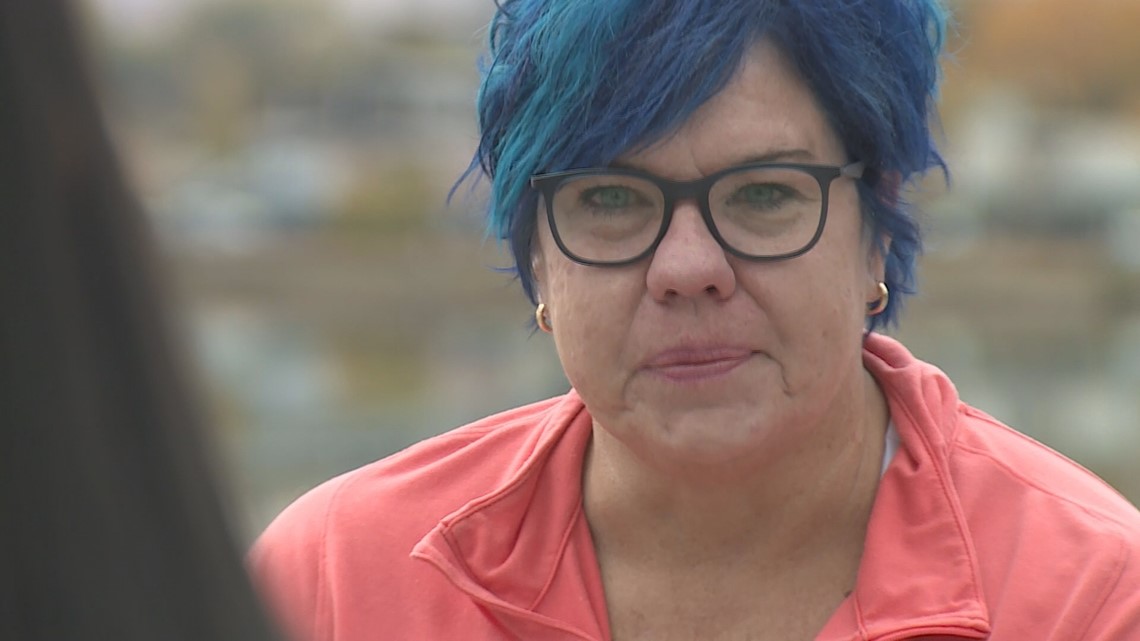 Eventually, she lost her strength and wanted to take it back. In the spring of 2017, she came across the Pink Phantoms Dragon Boat Racing team. The team is mostly made up of breast cancer survivors.
"It's actually very beneficial for people that are coming out of breast cancer, especially if you have lymphedema because that action is very therapeutic."
The swift and stiff motions helped Novak stretch and strengthen her arms, abdomen, and chest.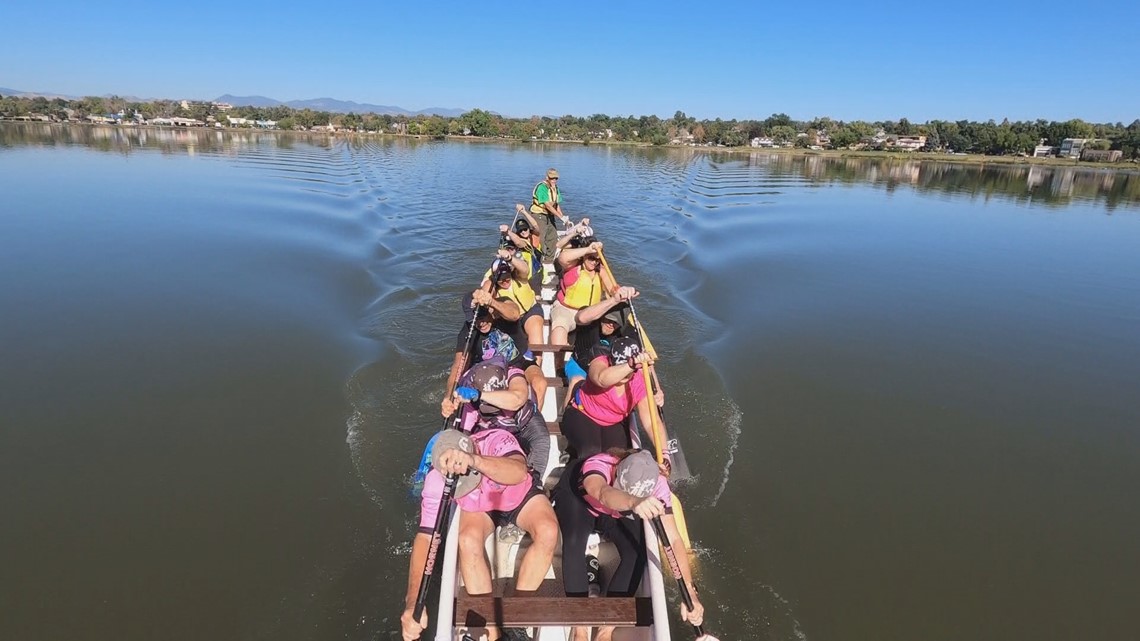 When the pandemic hit, dragon boat racing practices were canceled. Novak still wanted to get stronger. In August 2020, she found a weightlifting coach, Rachel Crass.
"She rode her bike here the first day," Crass said. "I told my husband I thought she was gonna die -- [she was] very winded, you could tell she wanted to make a change, but she needed to make a change."
Fast forward a year later, and Crass said her training looks completely different.
"She struggled, she wouldn't be able to sit down on this and get up without help and now I'm putting weight on her back and she's squatting deeper than this."
Novak has trained with Crass twice a week since August 2020.
"She can be the poster child of taking your life back," Crass said.
In September 2021, Novak competed in her first powerlifting competition.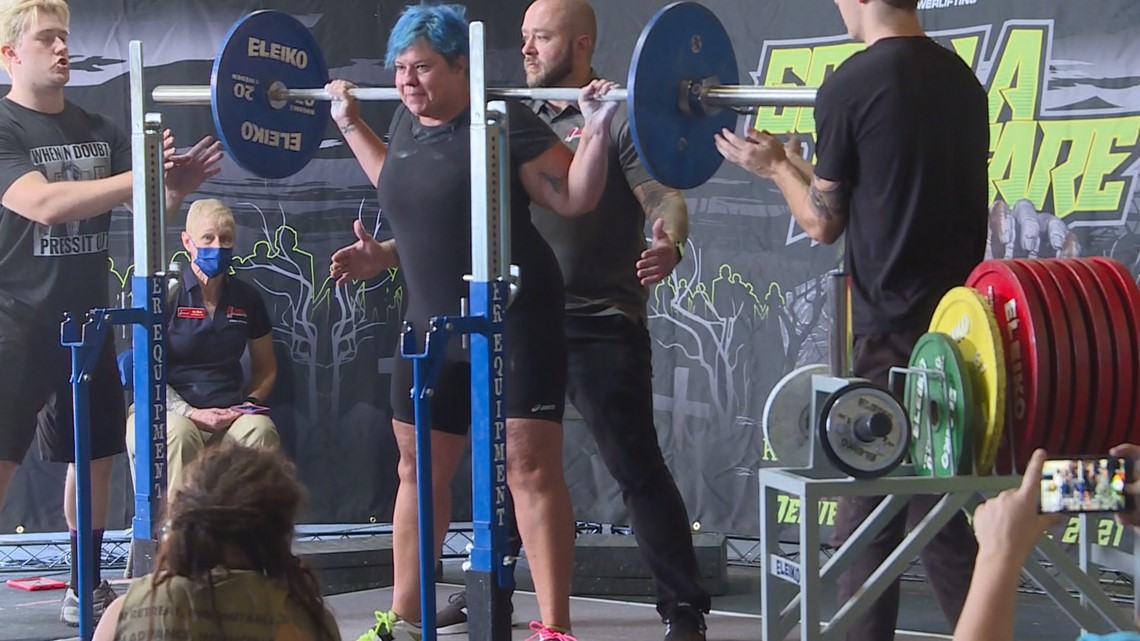 "When I got that first lift, I was proud of myself, I had come so far from not being able to stand up without support and I think I'm strong, I'm gonna be stronger come the next competition," Novak said.
She hopes to compete again in the spring of 2022.
Coming a long way physically also helped her mental and emotional strength. As she felt stronger mentally, she was able to continue being there for her community and following in the servant leadership footsteps of her father.
Novak prioritizes officiating youth boxing matches. "Anytime I officiate, I think I have a lot of pride in being able to give back," she said.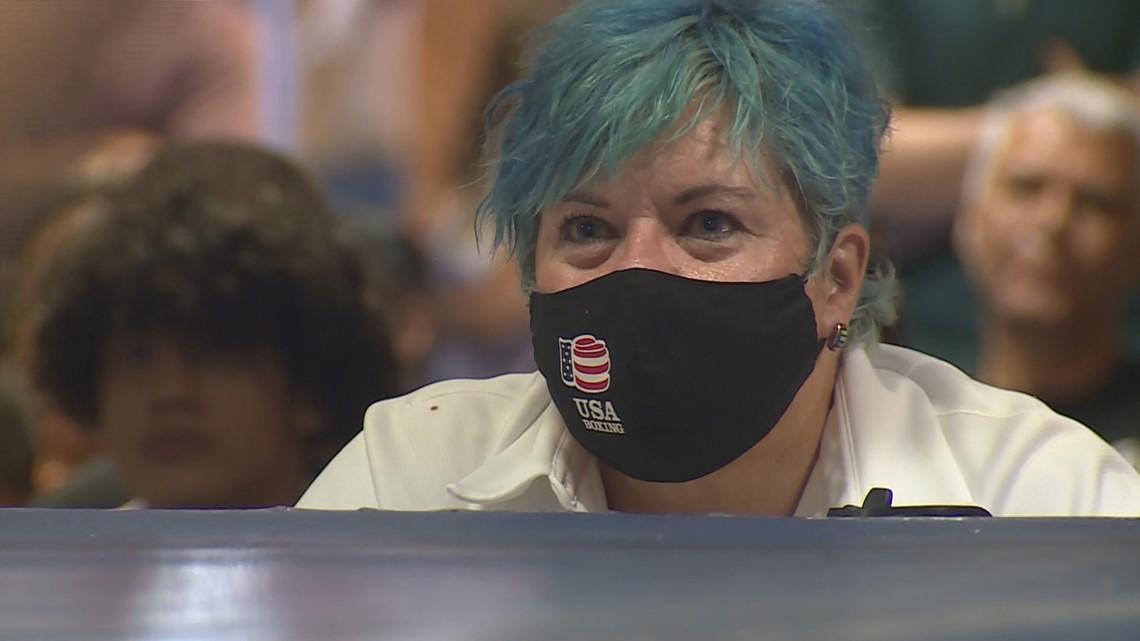 "Some of those kids, this is their hope," she said. "You see these kids win and the joy, and you see them with their families."
Cancer and its remnants almost broke Novak, but she fought back and pushed through, as she does with most things. Now, every day is a chance to get stronger and that's exactly what she does.
"That's kind of the mentality that I want to approach this next phase of my life. It's not what on me will break, it's what records I can break."