INDIANAPOLIS — Sam's Club is making spirits bright this year by releasing their 12 Days of Christmas wine advent calendar.
Each box contains 12 different 187ml bottles (enough for you and a friend or significant other to share) with a label inspired by ugly Christmas sweaters.
The pack includes Cabernet Sauvignon, Chardonnay, Zinfandel, Cabernet, Syrah Blend, Red Blend, Cabernet, Merlot Blend, Pinot Noir, Pinot Grigio, Sweet Riesling, Sauvignon Blanc, Merlot and Rose!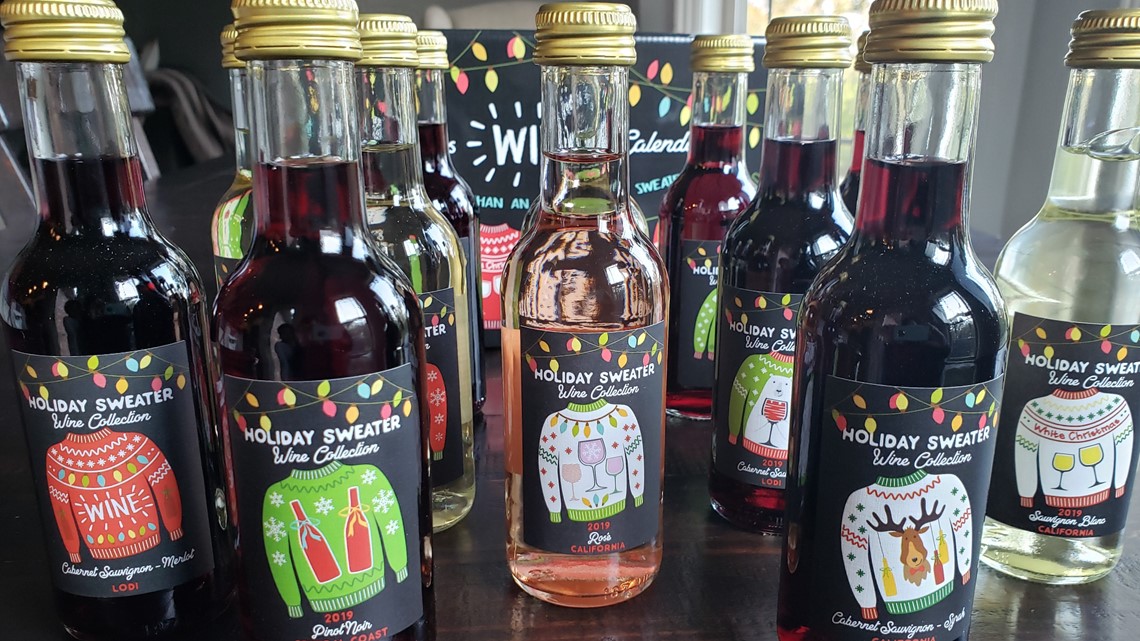 This calendar costs $37.98 and is available in stores.