It's a warning you expect to see during the hottest days of summer, but at least one local police department is already dealing with dogs left in hot cars.
This weekend, the Lakewood Police Department tweeted about a call to Animal Control. The officer found a dog barking inside a car that measured 134.6 degrees Saturday. The high that day was only 80 degrees outside.
"We find that people generally go by how they feel. When they step outside, they go -- 'oh, it's pretty cool.' The fact is, as long as there is sunshine, pretty consistently throughout the day, you're going to get that greenhouse effect inside your car."
Lakewood Police say the dog they tweeted about this weekend is OK.
Crookston said the department took another call for a pet left inside a hot car Monday. When officers respond, she said they try to make contact with the pet's owner and educate them about heat stroke, and the health effects on the animals.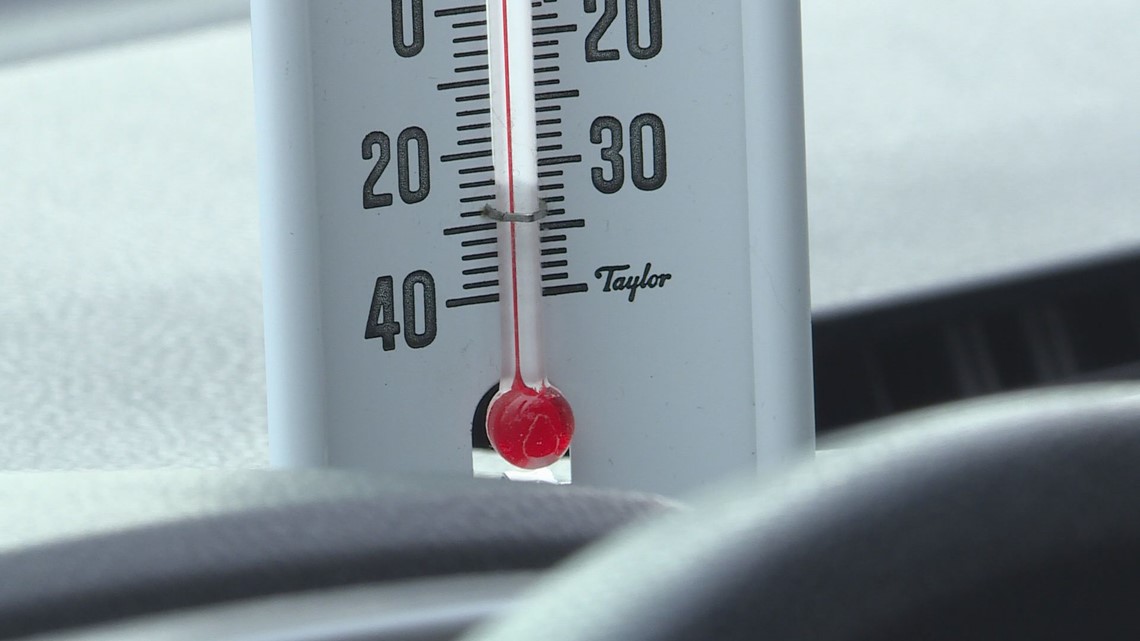 "They can suffer brain damage or even die," she said. "It doesn't take that long for a dog to get like that. They can sustain organ damage ahead of that."
Crookston said most pet owners know not to leave a pet inside a car on a really hot day. She wants people to understand, even a sunny, warm spring day can pose dangers.
"What we're trying to work toward is just getting people to leave their dogs at home."
First, you have to try and find the owner, and call police, and have reasonable belief the pet could die before it's legal to break the window. And you have to stay on scene until officers arrive.