Funerals can rank among some of the most expensive purchases that consumers will ever make.
The nonprofit Funeral Consumer Society of Colorado estimates a traditional funeral, including a casket and vault, now runs about $8,500. Extras like flowers, obituary notices, acknowledgment cards and limousines to move the family to the grave site can cost additional thousands. As a country, we spend billions of dollars every year arranging two million funerals for family and friends.
Many feel uncomfortable comparing prices or negotiating the details. The experts at the Funeral Consumer Society say many people overspend because they think not doing so shows a lack of love for the deceased, or they do it simply out of feelings of guilt.
When a family's children are suddenly in charge of the details, they find themselves in completely unfamiliar territory and spend large sums because they are unaware of any of the options. It becomes a chaotic and expensive process that can actually divide siblings and result in years of bad feelings.
Some will actually send their families deep into debt to pay for a funeral, which of course they regret when the bills began to arrive weeks later.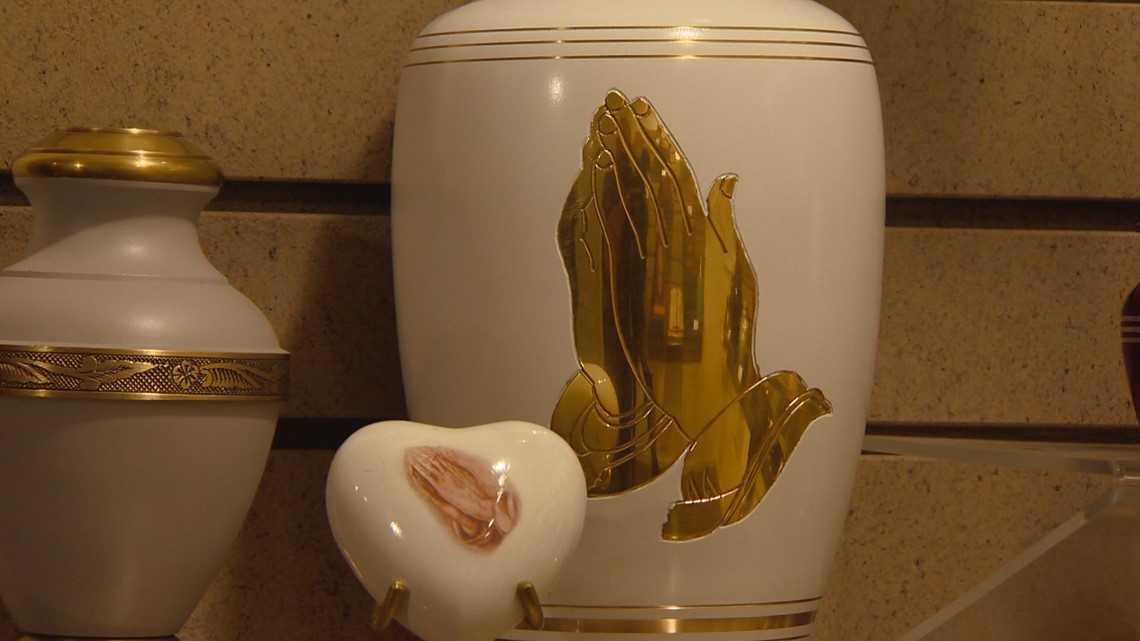 9NEWS Senior Source says the big problem is that fewer than two in 10 of us - ages 65 to 74 - are making any plans for our burial. Over age 74, it doesn't get much better. Only three in 10 of us make any plans.
The Funeral Consumer Society says you don't have to "pre-pay" to smooth the process. In fact, they recommend against that practice. But they strongly advise that you do "pre-plan" to avoid what the funeral industry calls "grief spending."
Funeral directors are often blamed when unprepared families "grief spend" thousands of unnecessary dollars, but it's not entirely their fault. If you as a consumer are armed with just a little information, and if you leave suggestions for how you'd like your burial to proceed, you can save your family from a lot of turmoil, and also save thousands of dollars in the process.
There's even one free option. You can send yourself into the great beyond without spending one penny. In their handbook, the Funeral Consumer Society outlines the process for "body donation" or "gifting" your remains. It's a program coordinated by the same people who process organ donations on your driver's license.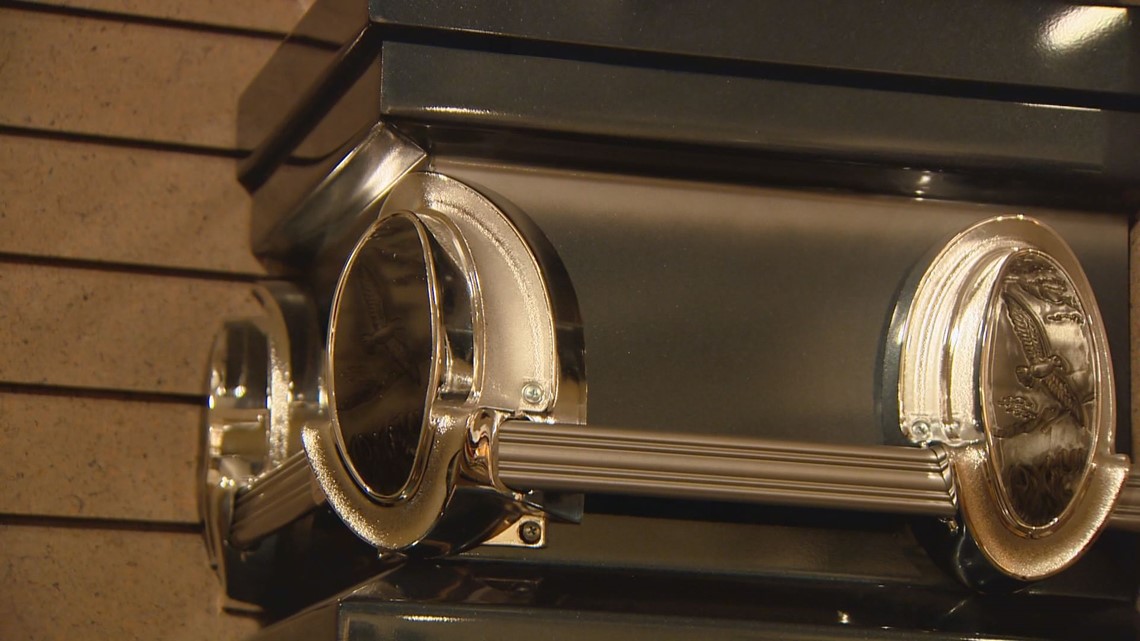 "One has to be eligible at the time of death," says the society's Jill Ross.
So if an autopsy has already been performed, or if there was recent surgery or the deceased had a dangerous contagious disease, they are not eligible. Ross says there should always be a backup plan, but adds body donation is a thoughtful and generous choice. Further, if you live in an area where low-cost funeral options do not exist, it may be the only economical choice.
She also points out that in addition to being the least expensive option, it also requires the least amount of effort from your survivors.
If that's not to your liking, for as little as $400, you can be cremated and your ashes will be placed in an urn. It's a choice that now makes up more than 65 percent of the funeral industries business, primarily because it doesn't require an expensive casket or an even more expensive burial plot.
Jim Stork, the funeral director and owner of the Stork-Hernandez Funeral Home in Lakewood, says the price of the traditional burial continues to go up.
"You know, we've done some studies, it's now from $3,500 to $5,500 just for the space. Opening and closing (the gravesite) today is from $1,500 to $2,000, and a vault is anywhere from $1,000 to $2,000. So you get quite a bit of expense there at the cemetery."
Being cremated and putting your ashes in an urn, and opting instead to spread or scatter them, saves thousands.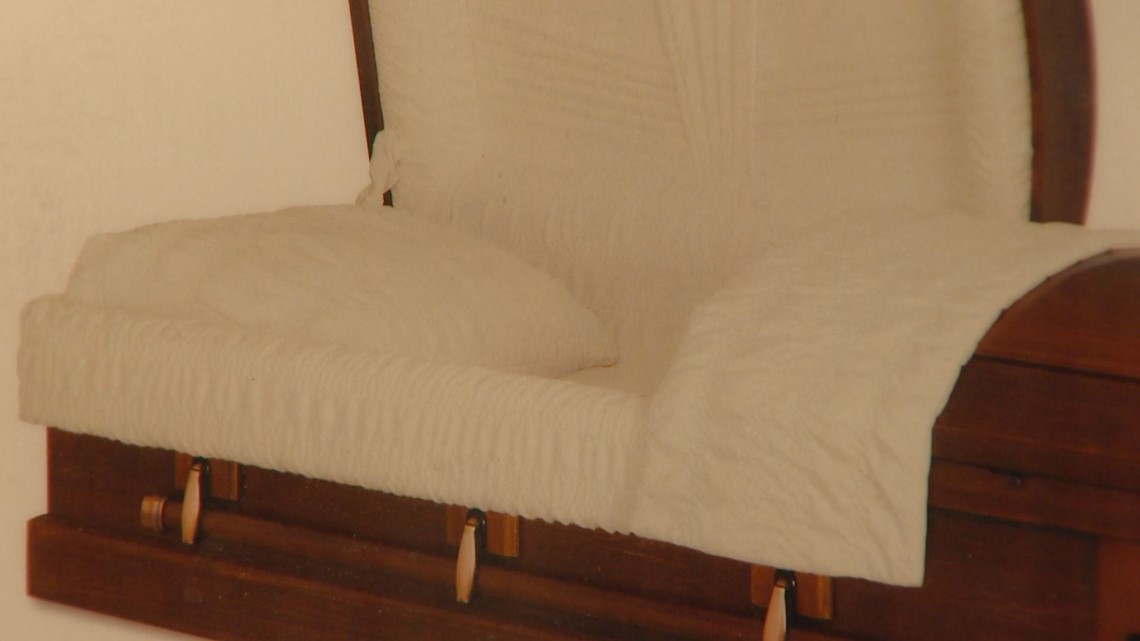 "To scatter ashes in Colorado," says Ross, "is free and legal. If it's in a national park there is an online form and you should have a permit. But it's also free."
But if you're a hardcore traditionalist and you want a cemetery burial, you can also cut that price just by making a few decisions before your gone.
Caskets, for example, are now sold online, available for a fraction of what you might pay at a funeral home. Even Costco.com shows caskets for less than $1,000. Shipping is generally included in the cost and they often deliver to the funeral homes within hours of your death. Funeral directors are required by law to accept them.
"The Federal Trade Commission regulates our industry," Stork says. "One of their regulations within that is that we cannot charge surcharges and we cannot deny a casket if a family wanted to bring in their own."
Further, the Federal Trade Commission requires funeral directors to give you itemized prices, either in writing or over the phone. You can choose exactly which goods and services you want to purchase, and you don't have to do everything at just one funeral home.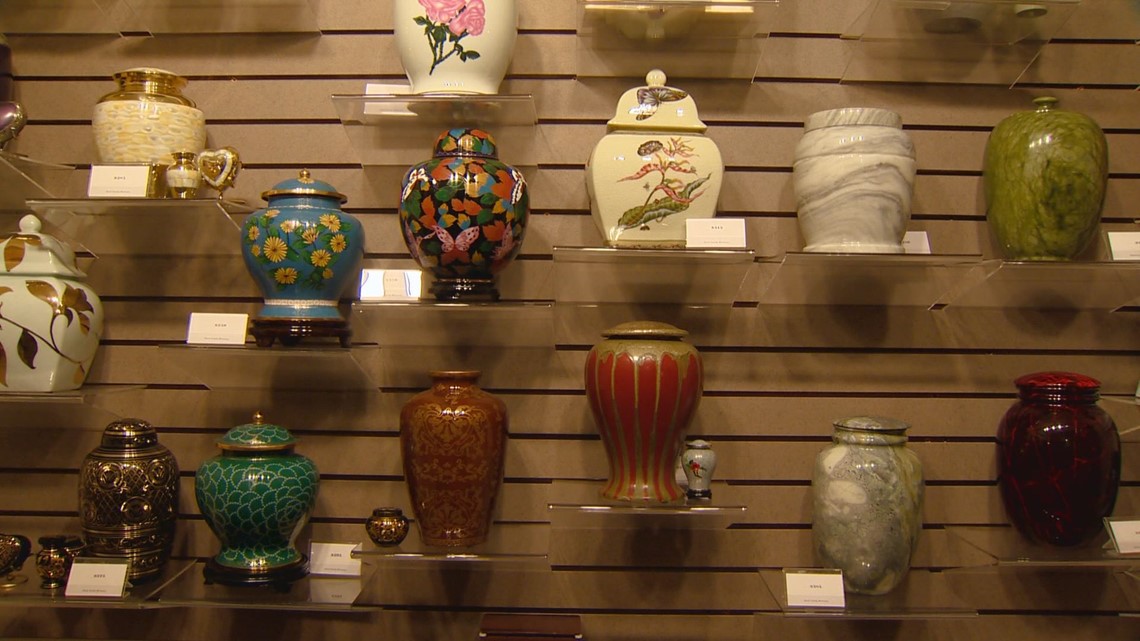 The Funeral Consumer Society also recommends that you do not pre-pay. There are millions of dollars' worth of pre-paid funeral accounts in funeral home coffers that may never be used. There are a variety of reasons for that, including the fact that mom and dad often move closer to the kids as they age, making the original burial plans impractical or obsolete.
Many financial planners also say it is unwise to pre-pay. They will point out that, No. 1, your money is better off in a bank. That account is protected by FDIC insurance and it earns a little interest, neither of which is true if it's in a funeral homes pocket. Secondly, funeral homes go out of business and you may not have an easy time recovering your money. And lastly, there is often no provision for relocation, if in fact mom and dad moved out of town before death. The money can't be transferred if you want to be buried somewhere else.
Already in the Denver metro area, as cremation continues to reduce the profit for the burial industry, 22 large funeral operations have been sold to a Houston mega-company that is consolidating the process. Their acquisition list includes such well known names as Crown Hill Mortuary and Cemetery, Highland Mortuary and Cemetery, Chapel Hill Mortuary and Cemetery, Trevino Mortuary, Neptune Society, Advantage Funeral and Cremation Service, and Moore Howard Chapel.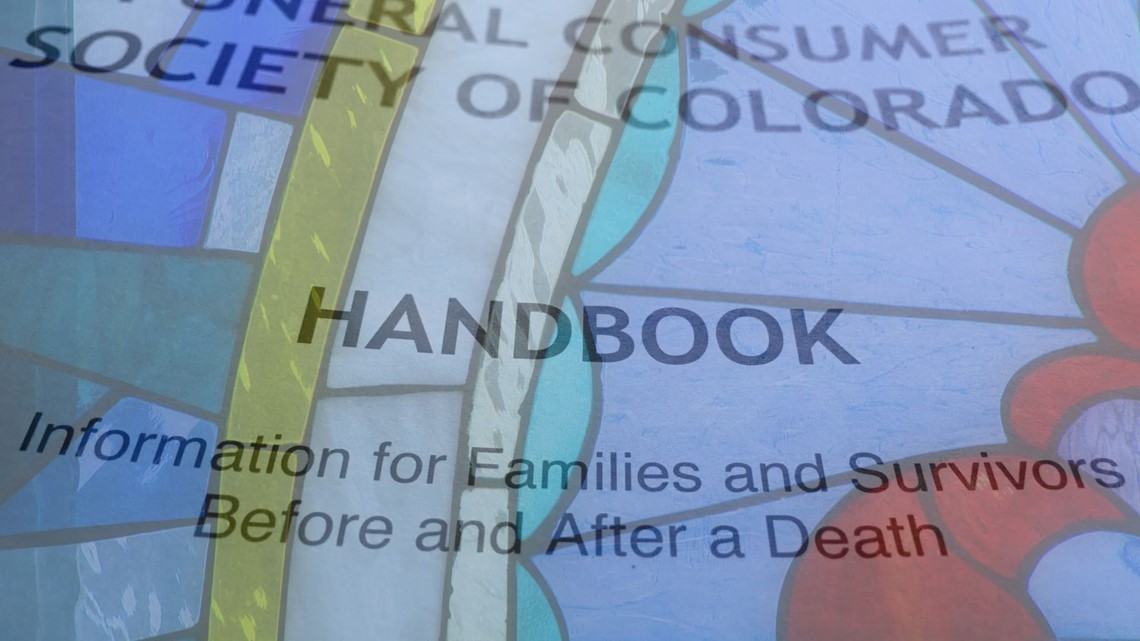 The Funeral Consumer Society says 104 of us arrive at our final moment in Colorado every single day. Sadly, most of us do so with no plan of any kind.
"It is the worst possible scenario," Ross says. "A lot of funeral directors are on commission and it is the worst time to not know what to do and walk through the door of that funeral home and have somebody else help you make that decision."
All of us, she says, need to take just a few minutes and make a plan.
9NEWS Senior Source, along with the Funeral Consumer Society of Colorado, is going to help you make that plan. Below, are four forms that lay out, in very simple terms, what you want to be done. You fill them out in minutes and put them with your will or other important papers.
You can also order the Funeral Consumer Society's Handbook that details every method of burial available and the cost. The guide also includes a newsletter with a list of member mortuaries and funeral directors who offer price sheets that include discounts.