PARKER, Colo. — The Douglas County town itself is only 30 minutes from downtown Denver, but one would be remiss to write Parker off as simply another suburb.
With a historic Main Street featuring a multitude of local businesses and pretty epic Christmas decorations – as well as the wide open spaces you don't necessarily find within Denver city limits – Parker feels a world away … even though its modern history arguably traces back to the gold rush it's only 20 miles away.
This story is part of our weekly 9Neighborhoods series. Join us on the 9NEWS Instagram starting at noon on Friday for a photo tour of Parker and its holiday celebrations!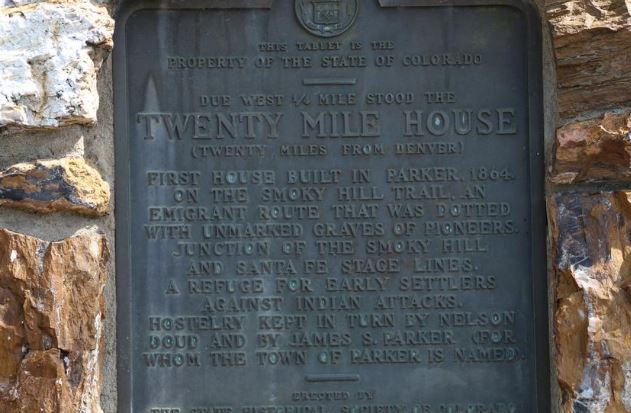 White men didn't come to the area until the 1800s, and early traders, trappers, frontiersmen and gold seekers – notably Kit Carson and John Beck – used the old Indian trails that ran along Cherry Creek.
This later became known as the Cherokee Trail, but the names evolved as the stage lines rolled into Colorado.
The area really boomed after gold was discovered in Colorado in 1858, and a man named Alfred Butters built a tiny one-room building that supplied provisions to travelers in 1864. Because it was 1864, it made sense that he traded that shop for a bunch of oxen, since in Colorado real estate now that would be the dumbest thing possible.
The couple that bought this home moved it to Mainstreet in downtown Parker and added a ballroom as well as additional structures for people and animals. In roughly 1874 (the exact number is up for debate), the building was sold to James Sample Parker, who grew the so-called 20 Mile House (since it was 20 miles from Denver).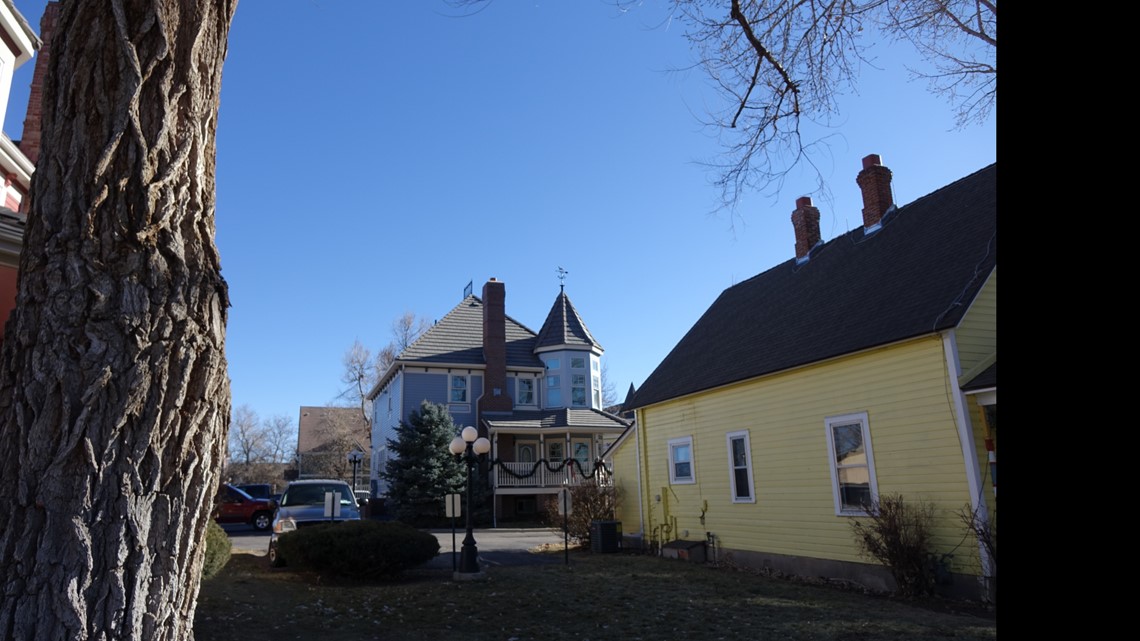 This building grew to include a blacksmith shop, general store and became the area's first official post office.
James Parker established the first school in the area across the road when his daughter came of age.
James Parker owned the land west of what's now Parker Road, but his brother, George Parker, had land holdings on the east side of the highway. He's the one who's credited with establishing a saloon and bringing other businesses to the town.
Despite its lengthy history, Parker wasn't actually incorporated until 1981. At the time, it was one square mile and included 285 residents.
The town has since grown to more than 20 square miles and has a population of 48,000.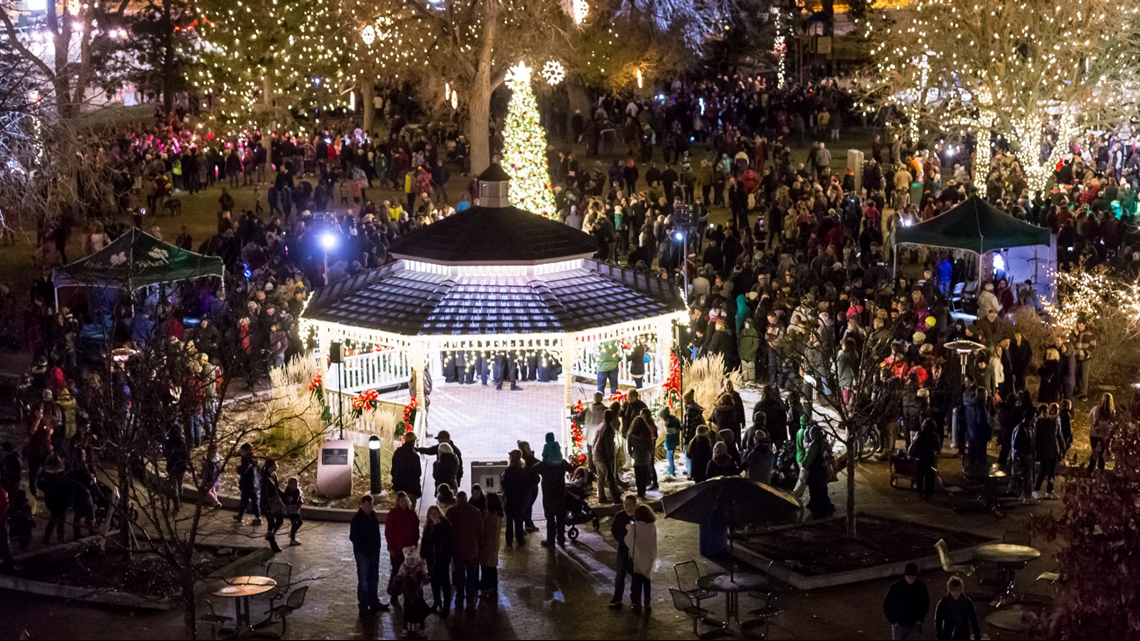 Parker is known for activities year-round (those include everything from a honey festival (!) to the legendary Parker Days festival), but the town really pulls out all the stops during the holiday season.
Last weekend Parker had its annual Christmas Carriage Parade down Mainstreet, which includes dozens of horse-drawn carriages, wagons, surreys and stagecoaches from across the state.
Basically, it's a skating path in Discovery Park that's described as "reminiscent of a frozen river or canal" – so no, it's not like the ice skating you can do at the airport.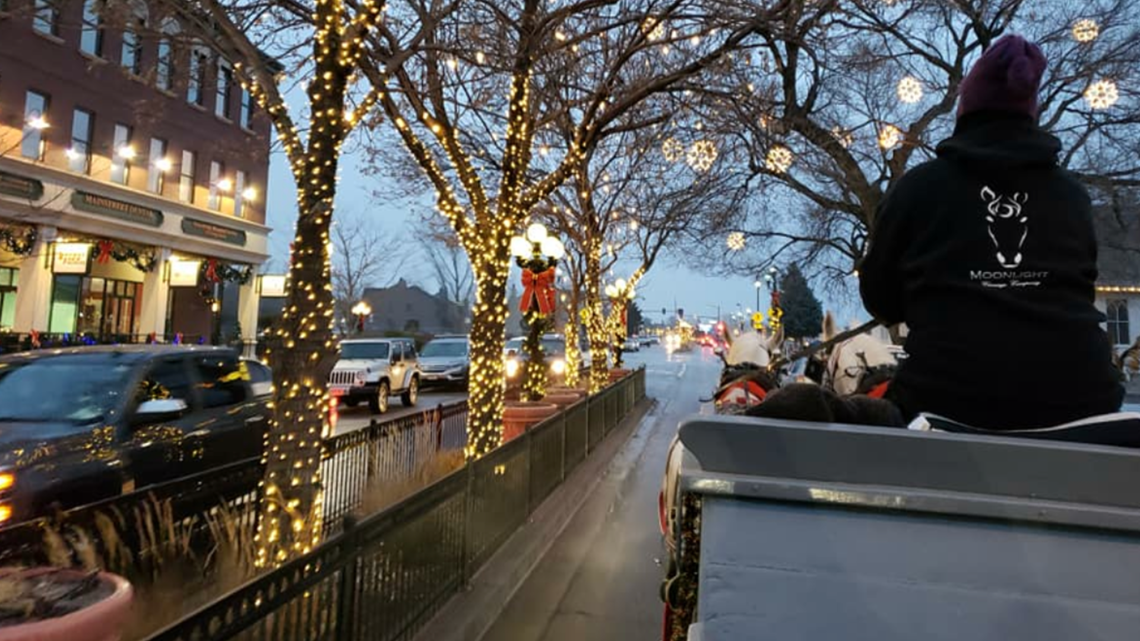 Mainstreet Parker, which is located just off Parker Road, is home to numerous local restaurants and shops. Check out a full list at the Parker Chamber of Commerce website: https://bit.ly/2q9qrH6
Parker is an affluent community, with a median household income of $100,647 and a population where more than half the people are college graduates.
It's also not your best bet if you're looking for love in the immediate proximity: according to Trulia.com, only 16 percent of the residents are single, so set that Tinder radius to more than 20 miles.
The median sales price for a home in Parker is $489,900, according to Trulia, with a median rent of $2,395 a month.
While Parker has been referred to as a "commuter town" for Denver and the rest of the metro area, there are thousands of high-paying jobs there as well, according to Data USA. The top industries include healthcare, retail and natural gas.