DENVER — Colorado liquor stores are beginning to feel the impact of a law that went into effect five months ago.
For Mayfair Liquors owner Matthew Amerson, that fear has become a reality. Mayfair shares a parking lot with one grocery store, and another grocery store sits across the street.
"I mean we knew everything was going to change, and it was a sad day when we realized the law had passed because it passed at such a razor-thin margin," he said Sunday. "I think month over month we're down around 25% in wine sales, which as a small business is challenging to absorb."
Amerson said the last few months have been challenging, but he knows other small liquor stores have it worse.
About 40% of Amerson's inventory is wine. The decline in sales has forced him to focus on selling brands shoppers can't get at grocery stores, including a corner of the industry often overlooked.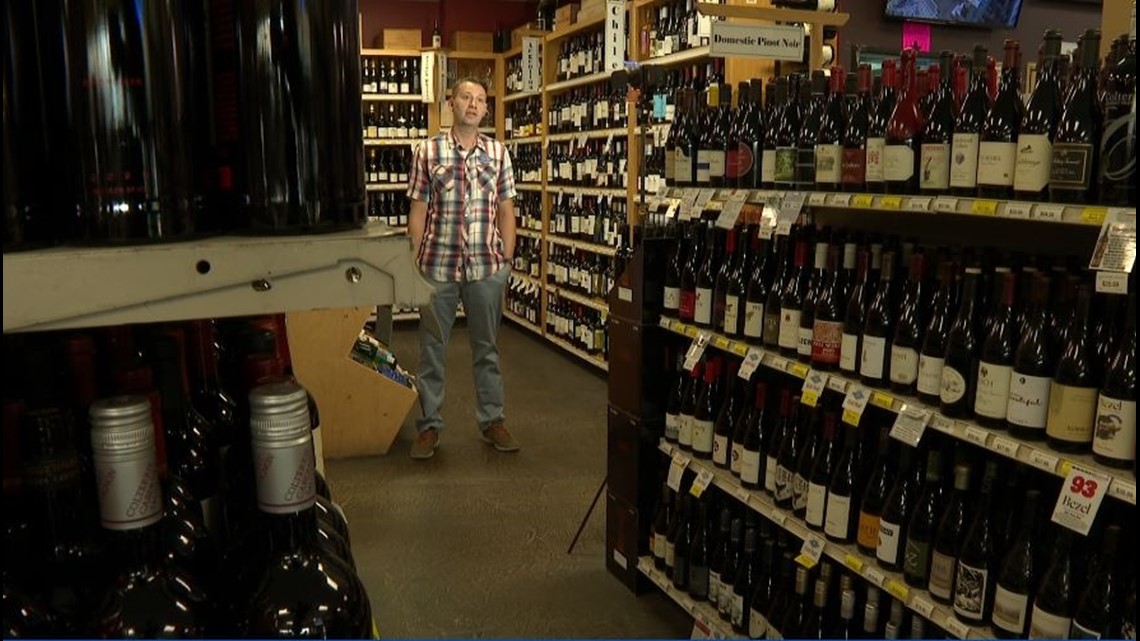 "We really expanded our kosher selection. We saw a need in talking with some of the local rabbis, because there's another store that had closed because of the law change that used to service that community, and we've brought in over 120 Kosher selections and it's been very successful to this point," Amerson said.
Amerson will adjust what he needs to in order to keep his employees and customers happy. While he hopes the decline in wine sales levels out, he's counting on a slight increase in spirit sales to help offset some of the loss and keep his store fully staffed.
"That bottle of wine, when you buy it here, is a couple dollars that help me support our employees and retain all of the 17 employees that we have and keeps my family running," he said. "We have so many employees that have been here for five and 10 years that are relying on me for their livelihood, and I will always make decisions to keep them here, because they're part of my family now."
Another way the store is trying to make up for the loss is by expanding their liquor delivery service. They're branching out their delivery area and adding more hours.