GREENWOOD VILLAGE, Colo. — Greenwood Village Police on Friday identified a suspect accused of robbing a bank, exchanging gunfire with an officer and barricading himself for hours in a hotel room on Thursday.
Jonathan Martin Bell, 29, was arrested on suspicion of:
Kidnapping
Attempted first-degree murder
First-degree assault on a peace officer
Aggravated robbery
Theft
Menacing with a deadly weapon
His bail was set at $1 million, and he is next due in court on Dec. 7 for the official filing of charges.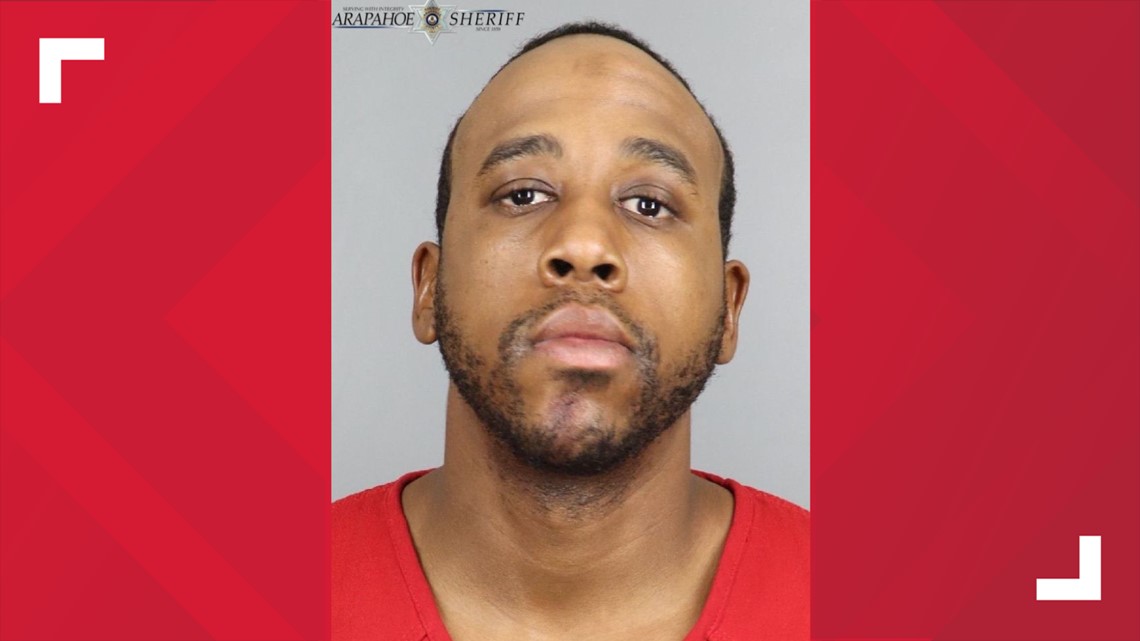 Greenwood Village Deputy Police Chief David Oliver said around 10:38 a.m., someone made a 911 call about a possible robbery at the Key Bank at Arapahoe Road and Clinton Street. The caller said a man was inside the bank and armed with a gun.
When the first officer arrived a few minutes later, the officer saw a man walking south away from the bank toward a nearby Target, Oliver said. The officer parked his car, got out and tried to approach Bell. He ran, and the officer chased him, according to police.
Over the next few minutes, there were at least two exchanges of gunfire between Bell and the officer, police said. Oliver said police are reviewing body camera footage, but it appears Bell fired the first shots.
Police said the officer was not injured, and no one at the bank was injured.
Police said Bell then ran into an Extended Stay America hotel, where he was barricaded in a room.
The Extended Stay hotel and a nearby Sleep Inn were evacuated by 1:45 p.m., Oliver said.
Police closed roads in the area of South Clinton Street and East Costilla Avenue for the incident. An emergency alert was sent out, according to the Greenwood Village Police Department.
Police said Bell surrendered at 5:51 p.m., after three and a half hours of negotiations, and was taken into custody.
Officers recovered an undisclosed amount of money and the weapon used in the robbery, police said.
> Watch the Thursday afternoon news conference
The 18th Judicial District's Critical Incident Response Team will investigate the shots fired by the officer, police said.
9NEWS+ has multiple live daily shows including 9NEWS Mornings, Next with Kyle Clark and 9NEWS+ Daily, an original streaming program. 9NEWS+ is where you can watch live breaking news, weather updates, and press conferences. You can also replay recent newscasts and find videos on demand of our top stories, local politics, investigations and Colorado specific features.