ADAMS COUNTY, Colo. — A mistrial has been declared in the trial for the man accused of killing Adams County Deputy Heath Gumm in January 2018 — and it's partially due to the COVID-19 outbreak and a late decision to no longer seek the death penalty, according to court documents.
Jury selection began in the trial of Dreion Dearing on March 9. He's charged with first-degree murder, and prosecutors initially planned to seek the death penalty in the case. On March 30, they decided to no longer pursue that option after Gov. Jared Polis signed a bill into law abolishing the death penalty in Colorado.
"In theory the new legislation did not prevent the prosecution from seeking the death penalty in this particular trial," said 9NEWS legal expert Scott Robinson. "The problem is, the likelihood that the sentence would be commuted anyway."
Gumm, 31, was searching for a suspect related to an assault call on Jan. 24, 2018, when he was shot and killed. He is survived by his wife, Natasha, and had been a sheriff's deputy at the Adams County Sheriff's Office (ACSO) since 2012, according to the agency. He was posthumously promoted to detective.
Deputies responded to an assault call just before 7 p.m. on that January night in the 8700 block of Dawson Street, which is in a neighborhood just east of Interstate 25 and 88th Avenue.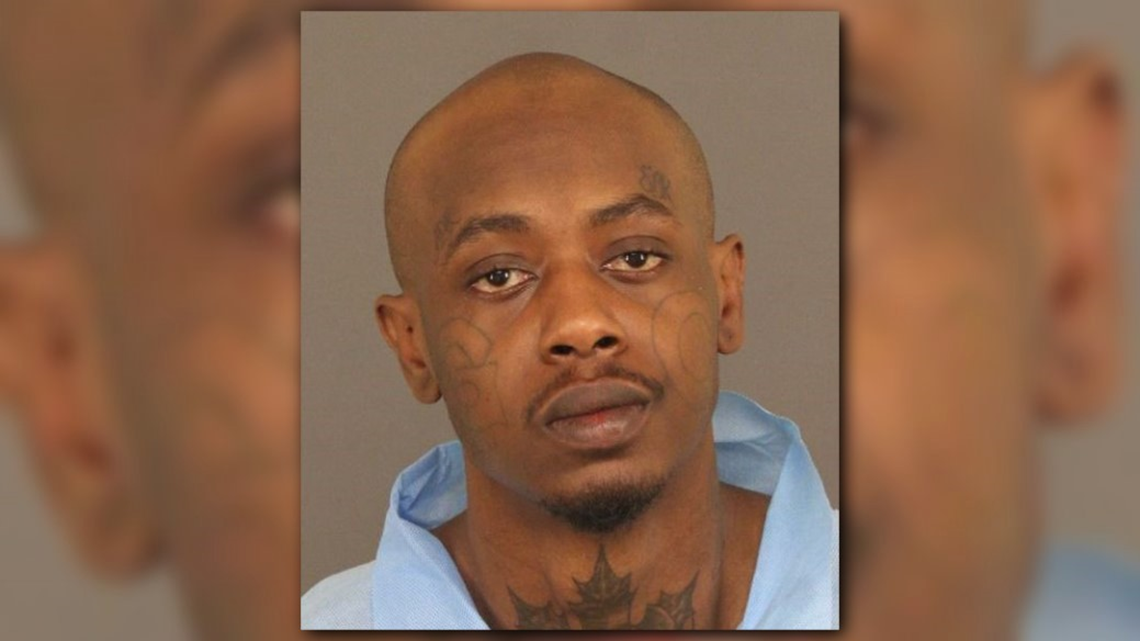 When deputies arrived, they learned the assault suspect had left and they began a search for him. When they found someone matching his description, the ACSO said he ran from deputies, leading them behind a house.
The suspect, later identified as Dreion Dearing, then turned and fired on them, hitting Gumm in the chest, according to investigators.
In the judge's order declaring the mistrial, it was noted that "the current pandemic and the resulting preventative measures (the stay-at-home order) impact the public's access to this trial, affect the jury pool and create prejudice and fear in prospective jurors forced to come into the courthouse."
It included numerous emails from prospective jurors who said they feared for their safety or the safety of loved ones due to their age or preexisting health conditions.
> The video above is a tribute to Deputy Gumm.
"I don't mind at all doing jury duty, but getting around people now is very scary and concerning for my life," said a 78-year-old prospective juror by email.
Another wrote how they were concerned about exposing their mother who lives at their home.
"I am not comfortable leaving quarantine and congregating in crowds. My senior citizen mother lives with me full-time and I don't want to expose her to anything that could kill her," the prospective juror wrote.
Another said forcing the jurors to put their health at risk to attend the trial would result in an unfair trial.
"Due to this coronavirus epidemic, I do not believe that justice can not be given out fairly if jurors are angry about being put in harm's way and made to risk their lives because they could be charged and jailed for choosing to keep their family safe," the juror wrote in part.
Some of the prospective jurors "broke down and cried" while filling out the juror questionnaire or called in later crying about the possibility of having to return because of their fear of COVID-19, according to the court documents.
The documents noted the court "does not have a reasonable method to adequately protect these prospective jurors" because people who have the virus may not show any symptoms. The documents also said they couldn't provide protective equipment because there was a shortage of supplies, such as masks, that were needed for healthcare workers and other first responders.
The closure of schools was also a factor because many prospective jurors were left without childcare and few options amid the pandemic.
9NEWS Legal Expert Scott Robinson said the judge, in theory, could have recessed until July or August.
"But, in reality, that isn't fair to anyone," Robinson said. "It's not fair to the prosecutors. It's not fair to the victims – the family of Gumm. It's not fair to the defense. It's certainly not fair to the jurors. And it just was not a tolerable solution. Neither was continuing to have trial on a day to day basis when it's clear that that's the worst thing to do during a pandemic when you can have person to person spread incredibly easily."
Prosecutors planned to seek the death penalty but changed course late last month. The change came not long after the Colorado Legislature abolished the death penalty in our state. Polis also commuted the sentences of the three men were on death row.
The judge also said in his order that the decision "affects the proceedings in their current form" and noted that potential jurors had completed an extensive questionnaire and watched video remarks which discussed in great detail the death penalty.
COVID-19 and the late withdrawal of the death penalty were both factors in the mistrial. The judge noted that the events individually might not have warranted a mistrial, but combined he said they undermined "honest, fair, even-handed justice" for all involved.
"You put that all together and you consider the pressure on the jurors in a case where they are daily exposed to one another and to court personnel and security personnel, it was a hopeless situation," said Robinson. "There were just too many health concerns to let the case continue."
The case will be set for a new trial date and new summons will go out to a new batch of potential jurors. It's unclear when that might happen.
"Literally, every criminal case in Colorado, let alone the civil cases, has been put into a state of chaos because of the court shutdowns," Robinson said. "Court division clerks are working feverishly around the clock to set cases. And it's just an incredible burden for everyone involved."