The University of Denver has a new program to help college students recovering from addiction stay sober and successful in school.
The Collegiate Recovery Community (CRC) offers students a supportive environment as they continue recovery from addiction. Students represent diverse backgrounds and types of addiction, including opioids, alcohol and other types of substance abuse.
The CRC this fall is also opening a physical space just for students – a non-residential building on York Street. The CRC serves as a place students can study, meet and safely socialize – and avoid situations like binge-drinking or drugs.
"[College] really could be a hostile environment for those that are in recovery," said Michael LaFarr, executive director of health and counseling at DU.
"This is a place for students to gather and be together and support one another in their goals to attain their education and move on and be successful," LaFarr added.
Dylan Dunn, coordinator for the CRC, said he works with the students day-to-day.
"[I'm] their mentor, social support, organizing activities and things to do for these students while they're at DU," Dunn said.
Dunn listed just a few of the things happening at CRC this fall, such as regular meetings for students in recovery, sober tailgates before athletic events and Thanksgiving dinner for students who can't travel home for the holiday.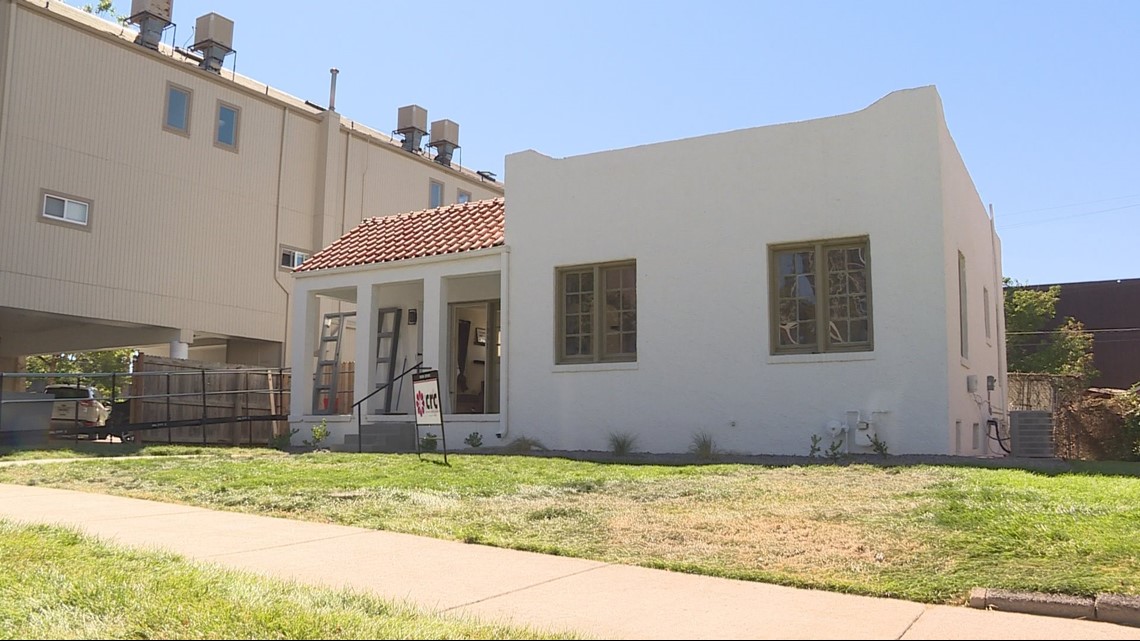 There will be two staff members, including Dunn, working at the CRC.
"The purpose of this space is to give them that homebase so they can still go through that same developmental stage as a regular student would go through, because they are still students. They are students in recovery," he said. "But they still also have to learn how to study, how to make friends again, how to go to parties and maybe not drink."
Based on a formula that estimates the number of students facing addiction, Dunn said he believes more than 4,000 students at DU could be helped by the services provided at the CRC. He said only a small percentage will actually seek out help, and some already have. Dunn said 20 students are in contact with the CRC now.
"I think a lot of times going through college sober or in recovery, the story often is, what do I do?" Dunn said. "I am bored, alone and lonely here. And we're saying, 'Welcome home. We love you and we want to be here for you.'"
James Winnefeld is a supporter of campus CRCs.
His son, Jonathan, died from an overdose shortly after moving to Denver for college last fall.
"Jonathan was a wonderful young man. He was creative, smart, well-liked by all of his friends, grew up in a military family, moved around a lot -- good athlete, great baseball player," Winnefeld said. "But he struggled throughout his life, from the very beginning, with anxiety and depression."
Winnefeld said his son was misdiagnosed with Attention Deficit Hyperactivity Disorder (ADHD), and was prescribed medicine as a child. As he grew older, Jonathan self-medicated and eventually developed an opioid addiction.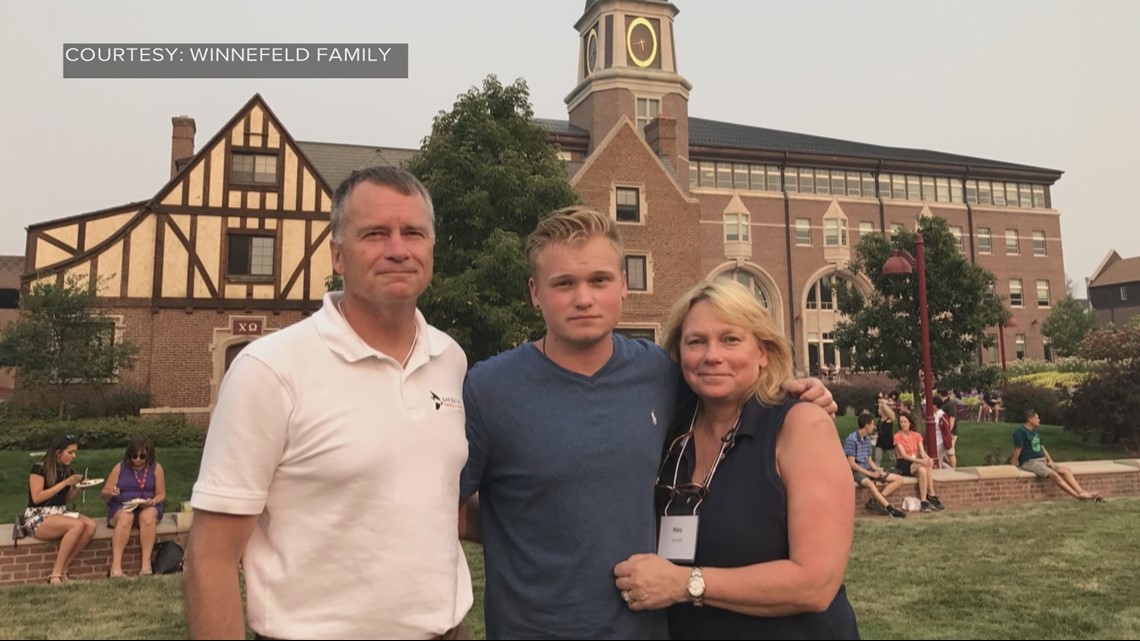 They supported Jonathan through a 15-month long in-patient treatment program. During treatment, Jonathan became EMT-certified. His family was encouraged as Jonathan got healthier.
"He was doing really well, he regained his ambition," said his father. "And he wanted to go to college, and he had gotten into [the University of] Denver and that's where he chose to go. So he was doing good."
Just a few days after his family dropped him off at school, Jonathan died from an accidental overdose of fentanyl-laced heroin. His family said he still struggled with his anxiety, the pressures of starting college while also in recovery, and opioids were easily available.
"We lost him on the 7th of September last year," Winnefeld said. "A tough anniversary for any family, and one of the ways we power through it is trying to help other families avoid this kind of problem."
"We believe there are six major things the country needs to do if we are going to reverse this epidemic, all of which are deeply intertwined, but are distinct enough for us to program to," Winnefeld said. "They are … awareness, prevention, prescription medicine, law enforcement and medical response, treatment and recovery, and family outreach and support."
S.A.F.E. has partnered with the Association of Recovery in Higher Education (ARHE) and encourages campuses to create or improve programs like DU's CRC.
"We want to raise all boats," Winnefeld said. "The schools that don't have a program, we want to see [them] start a program. The schools that have a program, that could maybe incorporate a few more best practices, we'd like to see that happen."
Some friends and team members in the S.A.F.E. Project team even made a donation in Jonathan's name to the new CRC house at DU, as a gift to the Winnefeld family. Those funds will help furnish the building, DU said.
The University of Colorado-Boulder also has a Collegiate Recovery Center. A spokesperson for the university said it includes a 16-bed sober residence all for students committed to addiction recovery. CU Boulder's program also hosts support meetings, social events, recovery coaching sessions which have reached thousands of students, a spokesperson said.
Several other schools around the state have other student recovery support groups or mental health services for students in recovery.