COLORADO, USA — The class of 2022 survived multiple years of pandemic disruptions before reaching the end of high school. Now, we have a better look at some of the impacts those years had on education.
This week, the Colorado Department of Education (CDE) shared several state data points from last year's students.
"On the positive end, we're seeing the highest graduation rate we've seen since 2010," said Johann Liljengren, director of Dropout Prevention and Student Re-Engagement for the CDE.
"We definitely saw a dip, a decline, in the 2021 school year. We've seen pretty consistent increases over the last 10 years, so to have a decline was a big deal. So to rebound from that is good, and a sign districts are still doing really good work to try and reengage and to engage kids in learning and be ready for what's next after graduation."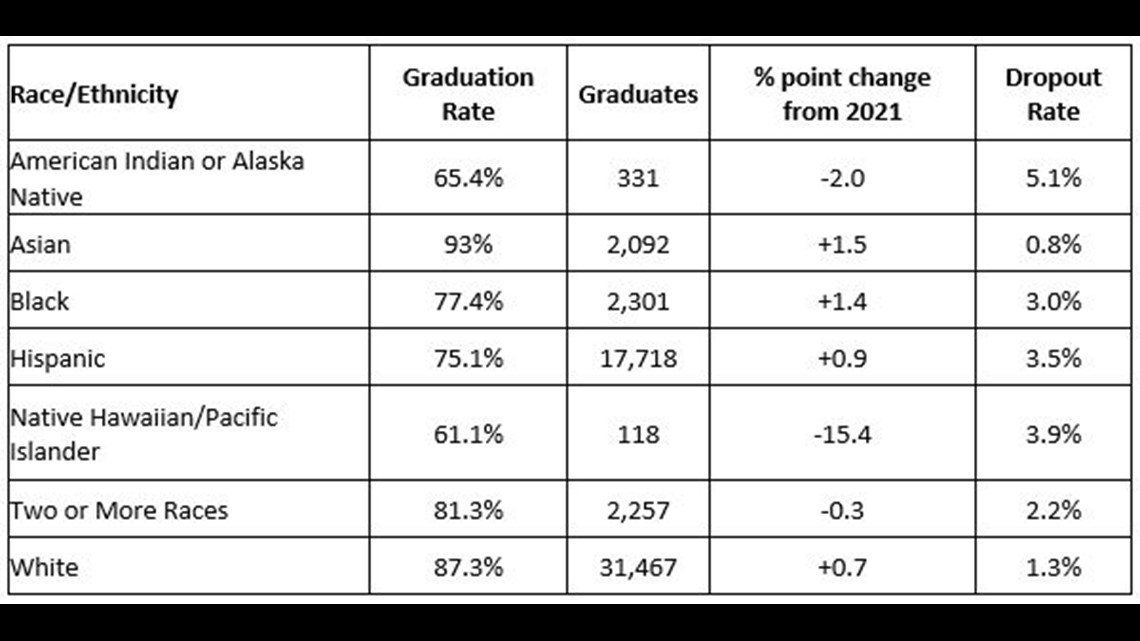 Most students of color, along with students with disabilities, English learners and students experiencing economic hardships or homelessness, all made gains this year, too.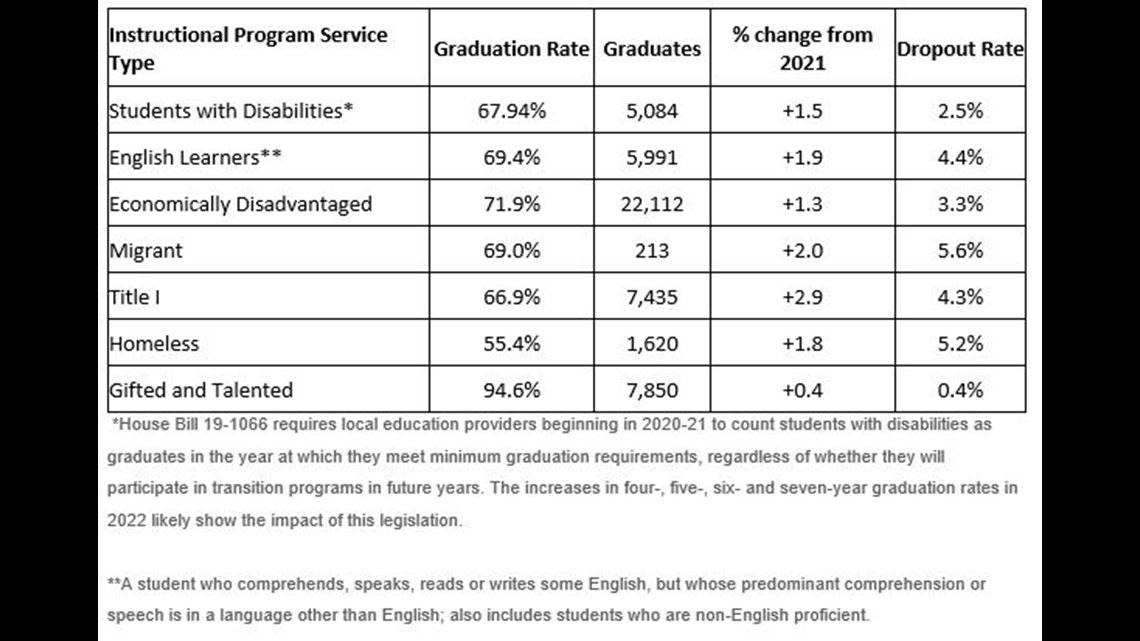 Liljengren said it's uncommon to see both the graduation and dropout rates increase at the same time.
"Definitely a little bit of a flag, we're trying to think about what that means and what that impact was," he said. "Like, how do we figure out where those students are, how do we re-engage the students who are completely dropped out, how do we keep that engaging learning environment and as many students as possible are able to meet those expectations?"
"There's an attendance issue anyway in high school. But when [the pandemic] hit, online was just completely different. Everybody had to adapt to online, and lost a lot of kids in that process. Then when they started bringing kids back, they had to adjust to bringing kids back to school," he said.
When remote learning began, Dobo said many kids just left for other things. Some took care of older or younger family members at home. Others had economic needs and found work to help their family income.
"They started other things when the pandemic hit. They started to work, some make $25-$30 an hour. Compare that, and making that money, to finishing high school. So we've got to make it very relevant to them to get back."