DENVER — Colorado providers have received a formal OK from the state to provide the Pfizer COVID-19 vaccine to anyone ages 12 and up who wants one.
"We are excited to hear that we are able to offer this safe and effective vaccine to nearly 300,000 additional Coloradans between the ages of 12 and 15," said Dr. Alexis Burakoff, a medical epidemiologist at CDPHE, in a news release. "As more older Coloradans have accessed the vaccine, we are seeing higher rates of cases in teenagers and children. We know there is a clear correlation between high vaccination rates and low infection rates, and this vaccine can now provide relief for thousands of additional families across the state."
This comes after the FDA amended its emergency use authorization for Pfizer's vaccine to include children between 12 and 15. The vaccine showed 100% efficacy in a clinical trial for children in this age group without adverse effects, CDPHE said.
The Moderna and Johnson and Johnson vaccines are only available to those over the age of 18.
Anna Munro got a vaccine appointment for Wednesday afternoon, the same day as her 14th birthday.
"I didn't think it would happen on my birthday, but it did!" she said. "I was really excited to get it."
Munro, an eighth-grader at Casey Middle School in Boulder, is eager to get her life back.
"It's been really hard not being able to go to school normally, see friends, do everything normally," she said.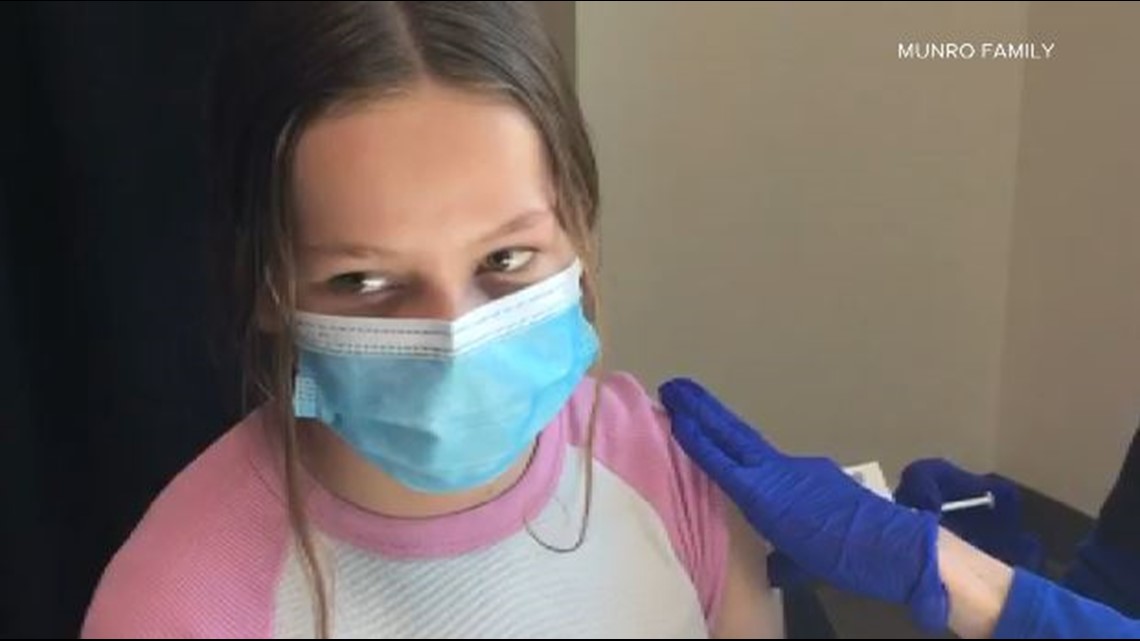 She went to Boulder Community Health for her shot. The after-school rush was busy Wednesday, with mostly teenagers and their parents forming a long line that wrapped around the building and spilled outside.
"Most were pretty close to my age," Munro said. "And I saw a lot of my friends actually."
Charlotte Bihm, a 12-year-old in Denver, made a vaccine appointment for this upcoming Sunday.
"My mom told me that we were finally eligible and I was like – 'OK! We're signing me up right now,'" she said. "I went upstairs, got her computer, and shoved it at her. I really, really wanted to get on waitlist to get it right then."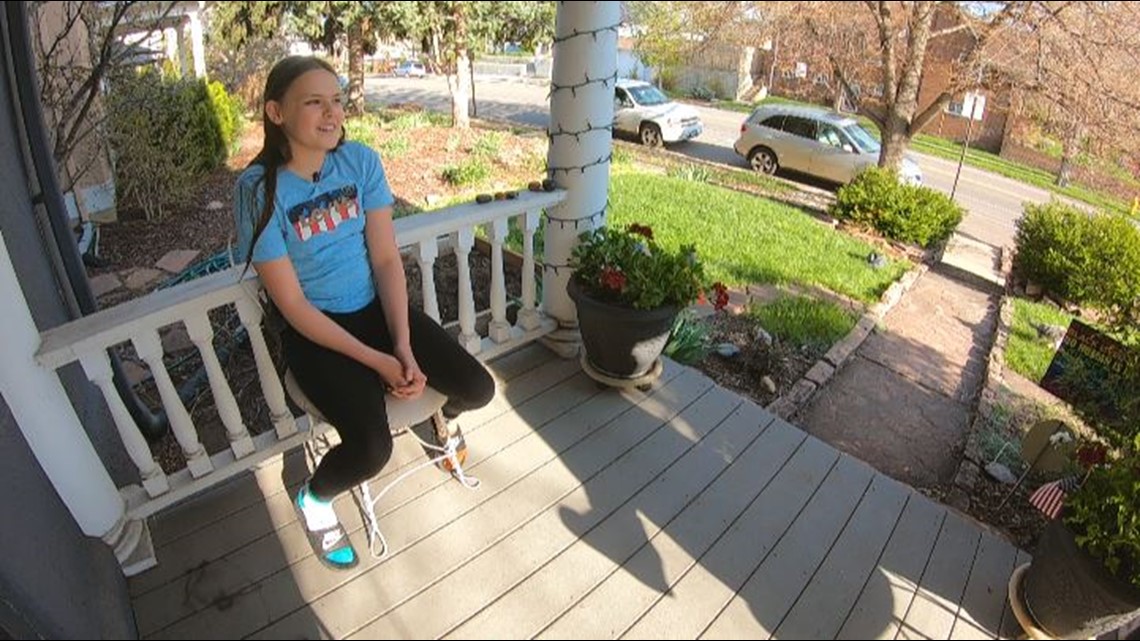 Bihm is also looking forward to more normalcy once she is fully vaccinated.
She switched to a new school this past year, and is eager to make more friends outside of COVID restrictions.
"I love school. It's one of my favorite things," she said.
The Morey Middle School sixth-grader is also looking forward to making plans this summer. By the time school ends, she says everyone in her close family will have been vaccinated.
"I'm excited we're finally going to be able to hug, high five, [have] human contact again," she said. "I haven't been able to do any of those things, except with my family, in a really long time."