DENVER – Dental care may not be top of mind for a lot of people, but when you have a toothache it's hard to think about anything else. For families that can't afford insurance, checkups can be a burden.
Volunteers in Denver have stepped in to help by offering free dentistry.
"I saw a flyer at my kids' school that said they were doing free dentistry for kids today," Jesse Marshall said. "I think it's amazing. I think people that'll dedicate that time to coming in and working for free for kids is incredible."
Marshall is a stay-at-home mother of four girls from Aurora who said her family would otherwise have to save up for dentist visits.
She was pleasantly surprised when she called the nonprofit Kids in Need of Dentistry – or KIND – to set up appointments for her kids.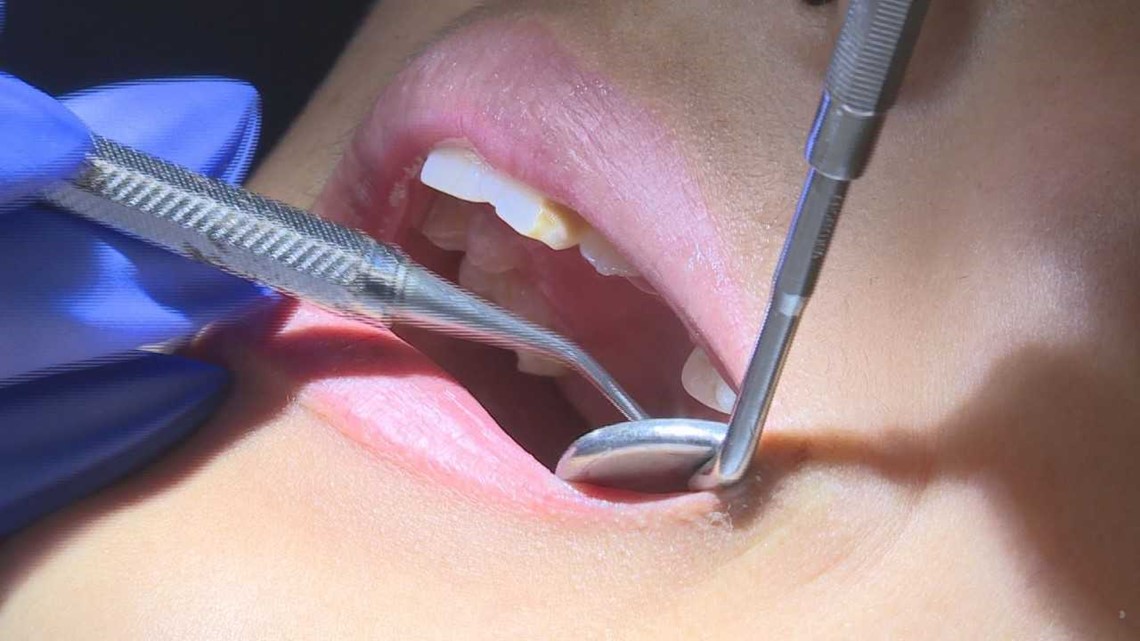 "I could get mine done, too," Marshall said. "I thought it was just for kids. I'm all about getting mine taken care of too while I can."
KIND and the Metro Denver Dental Society – or MDDS – have partnered to offer free dental services for both students and their parents.
KIND traditionally only treats children up to age 18 whose families are considered low-income as measured by the Federal Poverty Level.
On Friday, KIND staff and MDDS volunteer dentists provided dental treatments free of charge to KIND kids and their parents.
"People can't afford insurance and the insurance companies don't cover what people need," said Nicholas Chiovitti, president of the Metro Denver Dental Society. "I've seen children walk into clinics that were swollen, where they should be in the emergency room right then. There is no reason that a child should have that. If we can help, that's what we're going to do."
The next free clinic is set for Monday, May 7th at the KIND clinic at MDDS, located at 925 Lincoln Street, Unit B of the Beauvallon Building at the Northwest corner of 9th and Lincoln.
Appointments can be made by contacting KIND at 303-300-6155.