ARAPAHOE COUNTY, Colo. — Alex Christopher Ewing made his first court appearance Monday morning in one of Colorado's most notorious murder cases – the killings of three members of the Bennett family in 1984 in Aurora.
Ewing, 59, arrived in court wearing a red jail jumpsuit, white socks, and orange sandals. A chain connected from his handcuffs to his ankle shackles jangled as he walked.
He faces 13 separate counts, alleging that he was the hammer-wielding attacker who killed Bruce and Debra Bennett and their 7-year-old daughter, Melissa, and critically injured the couple's other daughter, 3-year-old Vanessa.
Although the hearing lasted nearly an hour, Ewing spoke only five times, softly answering, "Yes, ma'am" when District Judge Michelle A. Amico asked him if he understood the requirements of a protection order she issued. It bars him from contacting, harassing or intimidating weapons in the case, and from possessing weapons or ammunition.
He is being held without bail.
Ewing had arrived in Colorado early Friday afternoon after a 20-month fight to block his extradition from Nevada, where he was serving a 110-year sentence for an ax-handle attack on a couple there.
Ewing faces another court hearing in Jefferson County – it's set for March 10 – in the murder of Patricia Louise Smith, who was beaten to death in her Golden townhome a week before the Bennett killings.
Members of the Bennett family were not able to be at the hearing -- Connie Bennett, Bruce Bennett's mother, was traveling and could not get back to Colorado in time to be there, and Vanessa Bennett lives out-of-state.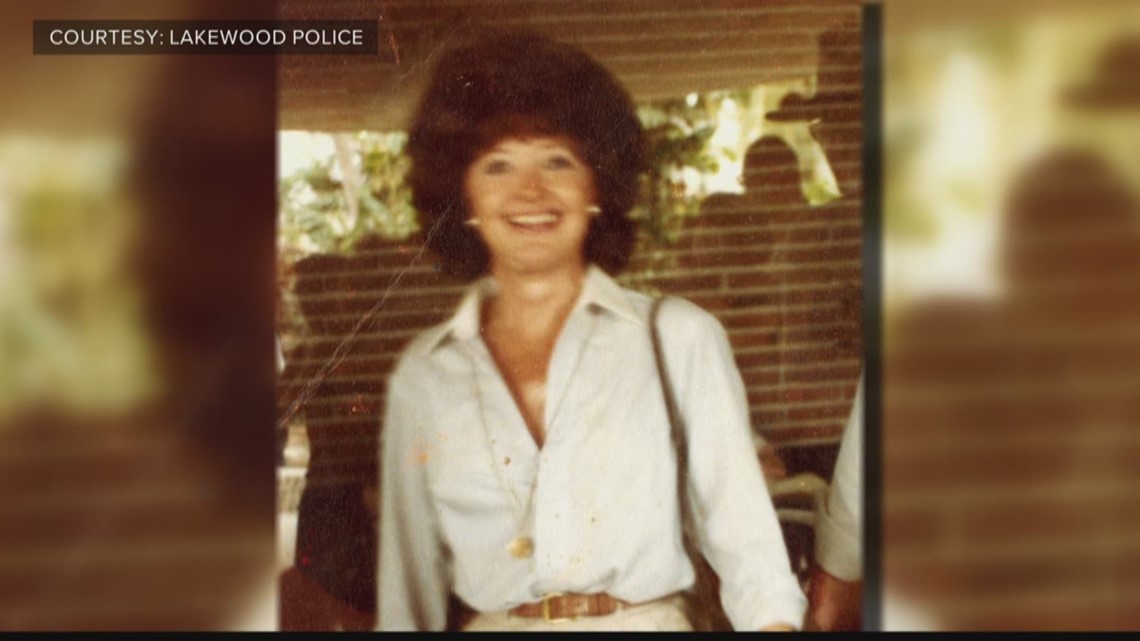 But Smith's daughter, Chery Lettin, and grandson, Joe Reese, were there.
"I'm very glad we could do that," Lettin said after the hearing.
"Our thoughts go out to the Bennett family for sure," Reese said. "We're hopeful for justice and looking forward to this all coming to closure."
Ewing is scheduled to back in court in Arapahoe County in the Bennett case April 3.
The attacks rattled people across the Denver area – gun, lock and burglar alarm sales soared, and normally quiet neighborhood watch meetings were packed with hundreds of people.
The investigation frustrated and confounded investigators for decades before a DNA hit in July 2018 led them to Ewing.
Ewing's transfer came exactly a week after the Nevada Supreme Court denied Ewing's final effort to delay the move – and three days after his last-ditch effort to block it died at the U.S. Supreme Court.
Ewing had a series of petty crimes on his record when he arrived in Colorado in the summer of 1983. That's when, according to court records, he obtained a Colorado driver's license.
In addition to the Smith and Bennett murders, he is suspected in two other attacks in Aurora earlier that same month – but is not expected to face charges in either case.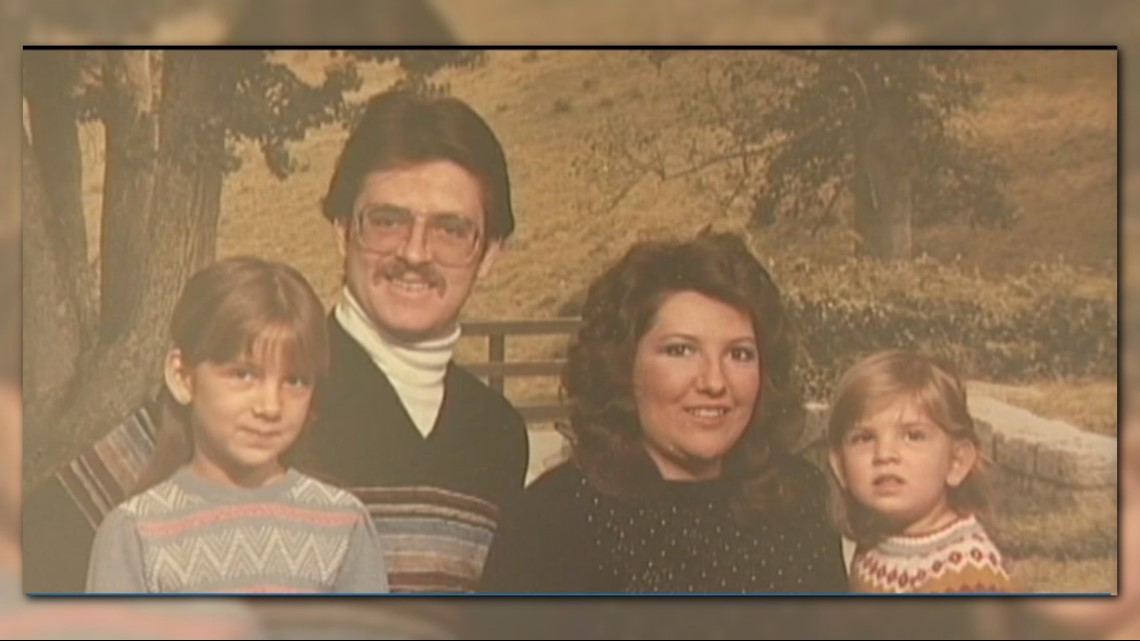 On Jan. 4, 1984, a man attacked a sleeping couple with a hammer, fleeing after he was challenged. They both suffered head injuries but recovered.
Late the night of Jan. 9, 1984, or early the next morning, a man attacked a flight attendant in her garage, savagely beating and sexually assaulting her and leaving her for dead. She survived and recovered.
The next afternoon, Smith, a 50-year-old interior decorator, was surprised in the condominium she was sharing with her daughter and grandchildren, raped, and killed with an auto-body hammer. Her daughter, Chery Lettin, discovered her body later that night.
Six days later, on Jan. 16, 1984, the Bennetts were attacked. Bruce Bennett's mother, Connie Bennett, discovered the bodies after the couple did not show up for work.
Although the murder weapon was not found at the scene, investigators believe the couple and their daughters were all beaten with a claw hammer. Bruce Bennett's throat was also cut.
According to court documents obtained by 9Wants to Know, Ewing was arrested in Kingman, Arizona, 11 days after the Bennett murders, accused of breaking into a home there and beating a man with a slab of granite. Because of overcrowded conditions at the jail in Kingman, Ewing was held for a time at a detention center in Utah.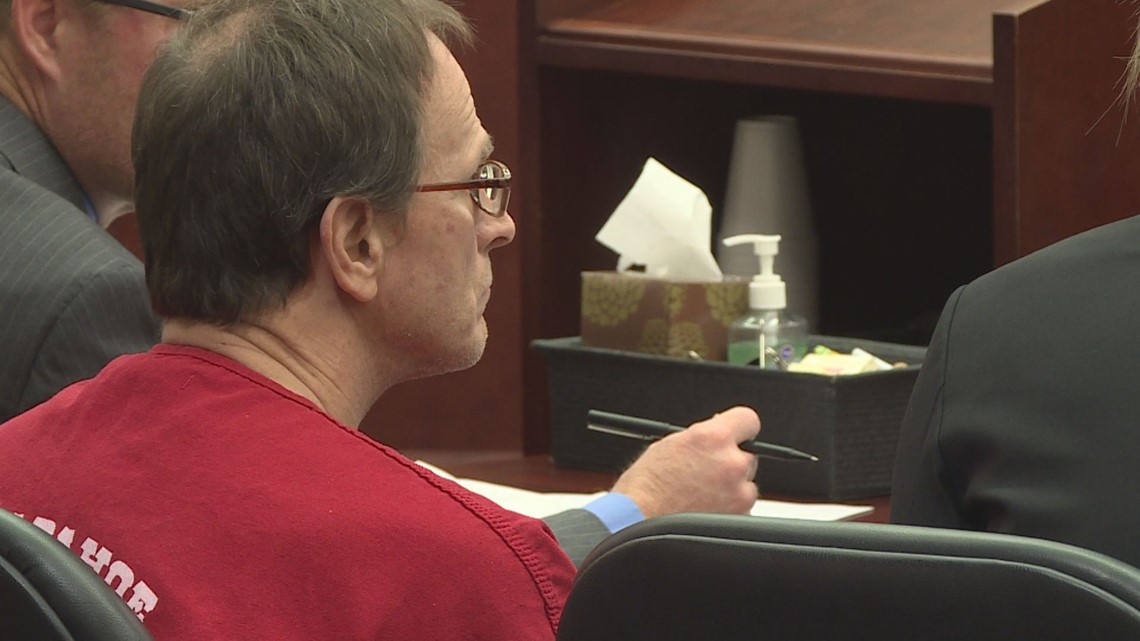 On Aug. 9, 1984, Ewing was being transported from Utah back to Kingman for a court hearing when he ran off after jail deputies stopped the transport van in Henderson, Nev., for a bathroom break. That night, Ewing broke into a home in Henderson and attacked a couple with an ax handle, savagely beating them. He was arrested two days later, convicted of multiple charges and has been in Nevada's prison system ever since.
Jefferson County prosecutors have formally charged Ewing with four counts of first-degree murder and two counts of committing a crime of violence in Smith's murder. One of the murder counts accuses Ewing of killing Smith "after deliberation." Each of the three other murder counts alleges that he killed her while committing another crime – robbery, burglary and sexual assault.
Under Colorado's felony murder rule, a person can be charged with first-degree murder for killing a person in the commission of another serious crime.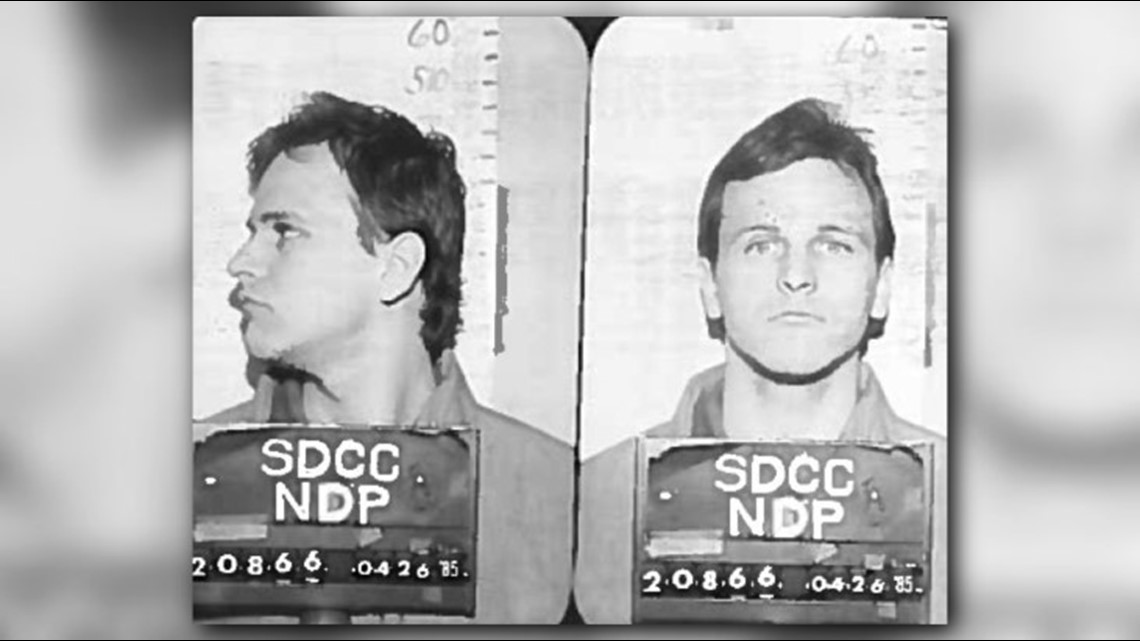 The two counts of committing a crime of violence are both sentencing enhancers.
Arapahoe County prosecutors have not formally charged Ewing in the Bennett case but obtained an arrest warrant in 2002 that lists 13 separate charges, including six counts of first-degree murder – two for each of the victims. One count in each case alleges the killings were carried out with deliberation, the other alleges they were committed as part of another felony.
In addition, Ewing faces one count of attempted first-degree murder for the attack on Vanessa Bennett; two counts of sexual assault and two counts of sexual assault on a child for the attacks on the girls; one count of assault; and one count of burglary.
Prosecutors in that case listed five sentencing enhancers – all alleging that Ewing committed a crime of violence.