SILT- A bear caused a crashed that injured two motorcyclists and a led to a semi truck fire that shut down Interstate 70 for hours, a spokesperson for Colorado State Patrol said.
Around 3:30 Friday morning, on I-70 near Silt, two motorcyclists had to "lay down" their motorcycles to avoid hitting a bear in the road. CSP said. It's unclear if the bear was hit.
A semi-truck, carrying some type of oil and batteries, struck one of the motorcycles in the roadway and caught fire.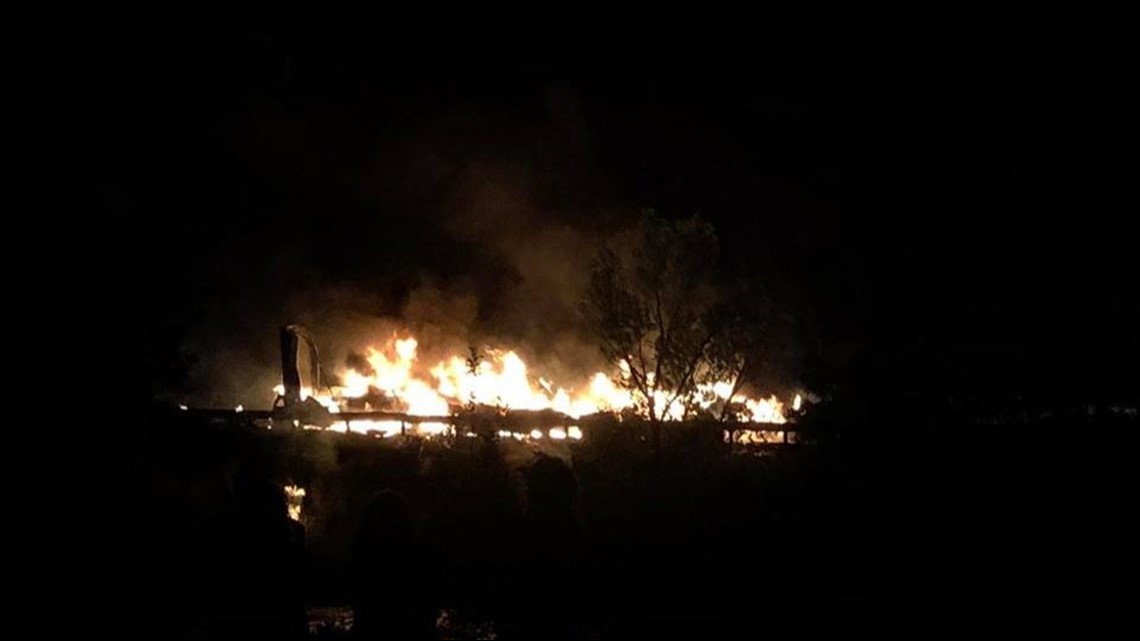 The truck was destroyed, but the driver got out safely CSP said. The two motorcyclists were taken to the Valley View Hospital in Garfield County. One motorcyclist had a broken hand and the other minor injuries.