DENVER — A large group of people gathered outside the state Capitol on Friday evening to march in protest of the Supreme Court decision to reverse the landmark abortion ruling Roe v. Wade.
The court's ruling, which gives the states power over the issue rather than the federal government, was a major decision after months of protests and years of legal fighting over abortion rights in the country.
Cecilia Sardiña came with her friend to the rally.
"I'm really upset this is the first time in two generations that I have less rights than my mom and my grandma," she said. "And frankly, all I knew to do when I got the news this morning was to come down here and scream about it with everyone I know [who] is as equally distraught as I am."
Nicole Askari brought her two daughters with her to the rally.
"I think it's important that they experience what's happening in our country and learn to stand up for their own rights as future women and future adults that will be witnessing this change that seems to be kind of happening," she said. "They need to understand that this might be affecting their future."
> Watch: Protests against SCOTUS decision at Colorado State Capitol
Lincoln Street was shut down at 13th Avenue as protesters poured onto the street from the Capitol grounds while chanting and holding signs, and then started to march through downtown.
Denver Police did rolling street closures along the protest.
Later Friday night, the crowd gathered outside the Cathedral Basilica of the Immaculate Conception, a Catholic church in downtown Denver.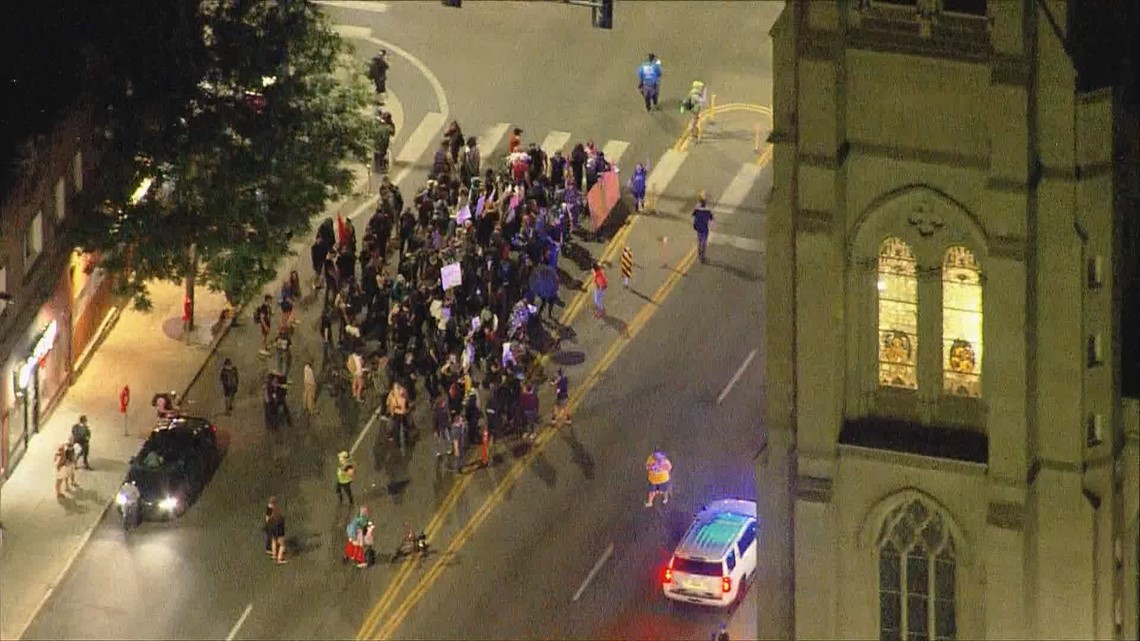 Police cars were posted outside the church as people held signs in the street. The group then continued marching through Capitol Hill.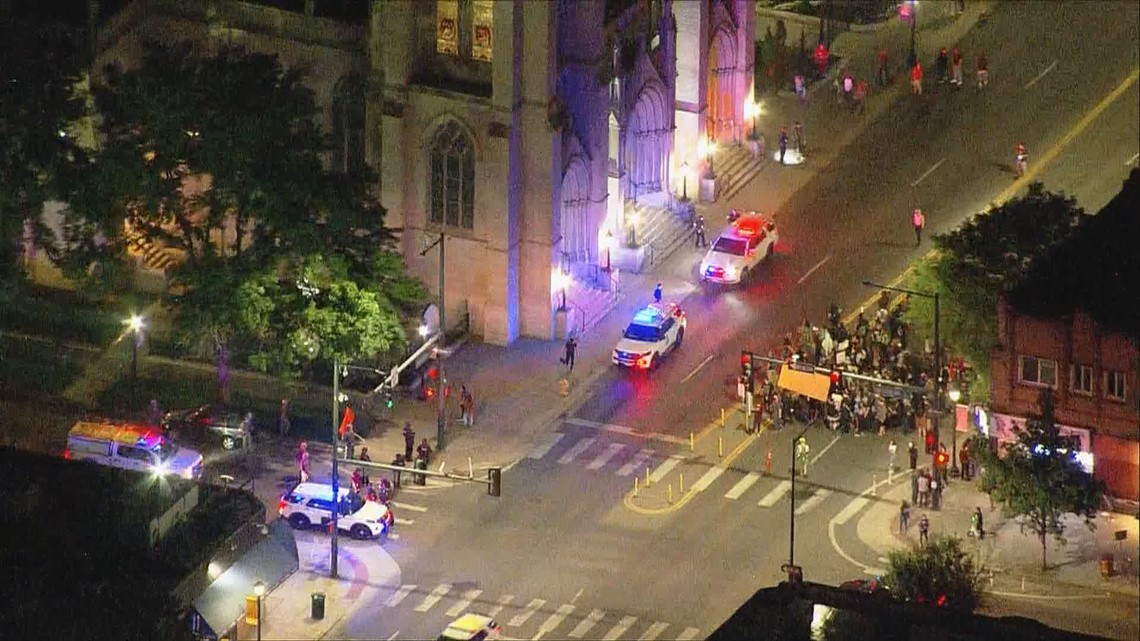 The Supreme Court's ruling in Dobbs v. Jackson Women's Health Organization was a determination of the constitutionality of a 2018 Mississippi law banning most abortions after the first 15 weeks of pregnancy.
The decision is likely to have major ramifications across the U.S., where states are deeply divided on abortion, with a patchwork of laws and restrictions in many states.
9NEWS reporter Luis de Leon was at the Capitol to cover the protest:
The Associated Press contributed to this report.