DENVER — Javier Guillén solo quería llegar a los Estados Unidos mientras soportó una travesía de tres meses desde Venezuela, caminando por las selvas centroamericanas y pasando cuatro días agarrado al techo de un tren mexicano conocido como "la bestia" para evitar a la policía y los secuestradores.
Pero cuando finalmente llegó a El Paso, Texas, la semana pasada, el hombre de 32 años se decidió por un nuevo destino, uno que estaba a solo un viaje en autobús relativamente barato: Denver, a 680 millas (1,094 kilómetros) adicionales al norte de la frontera.
"Es el lugar más fácil, el más cercano a Texas, y aquí hay personas que ayudarán a los inmigrantes", dijo Guillén antes de dirigirse a uno de una red de refugios que la ciudad se ha esforzado por establecer.
>Video arriba: Familia migrante describe el duro viaje de Venezuela a Colorado.
Durante el mes pasado, casi 4,000 migrantes, casi todos venezolanos, llegaron sin previo aviso a la helada ciudad de Denver, sin dónde quedarse y, a veces, vestidos con nada más que camisetas y chancletas. La afluencia tomó por sorpresa a los funcionarios de la ciudad mientras lidiaban con una serie de tormentas invernales que bajaron las temperaturas a mínimos históricos e interrumpieron el tránsito fuera del área.
Cuando apelaron al estado para que abriera nuevos refugios, el gobernador Jared Polis, un demócrata que había asignado $4 millones para ayudar a cuidar a los migrantes, hizo arreglos para que aquellos que querían seguir viajando fueran en autobús a Chicago y Nueva York. Eso llevó al alcalde de Nueva York, Eric Adams, también demócrata, que ya había advertido que su ciudad estaba siendo abrumada por nuevos migrantes, a quejarse de los traslados desde Denver.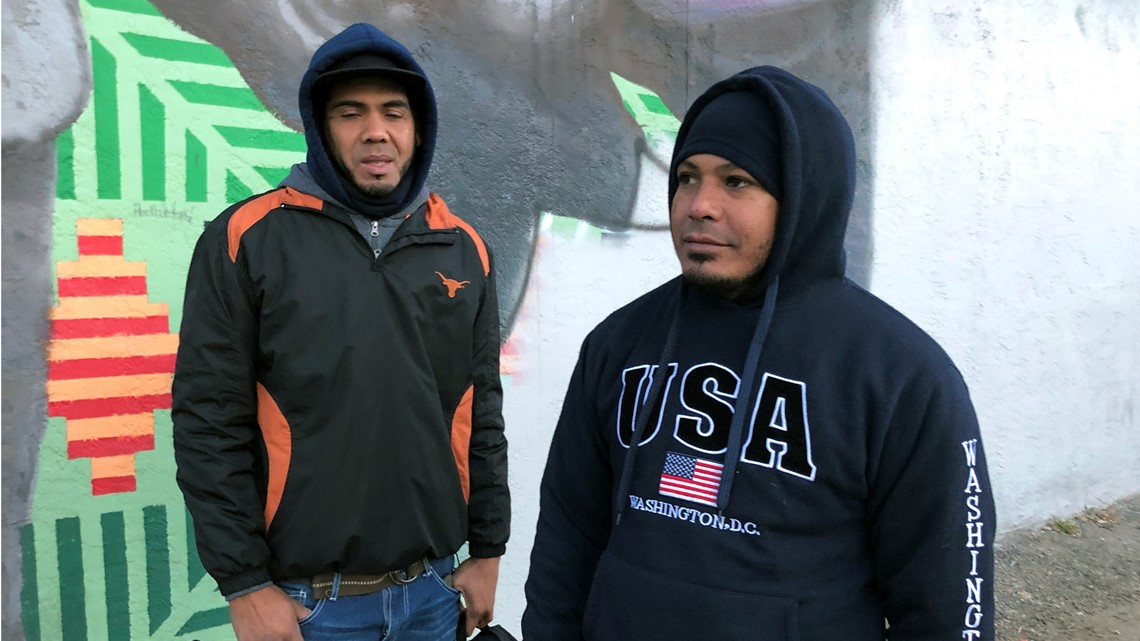 La situación ilustra cómo los números récord que cruzan la frontera sur están reverberando hacia el norte a ciudades como Denver, Nueva York y Washington que han sido durante mucho tiempo destinos para inmigrantes, pero no autobuses llenos de ellos que aparecen todos a la vez, directamente desde la frontera y sin recursos.
"Están probando lo que han estado enfrentando las ciudades fronterizas", dijo Julia Gelatt, analista principal de políticas del Instituto de Políticas Migratorias en Washington. "El hecho de que las personas se presenten en grupos que necesitan servicios básicos es realmente nuevo para las ciudades del norte".
En algunos casos, los gobernadores republicanos —principalmente el gobernador de Texas Greg Abbott— han tratado de transmitir ese mensaje transportando inmigrantes directamente desde la frontera a Nueva York o cerca de la residencia en Washington de la vicepresidenta Kamala Harris en la capital del país. El año pasado, el gobernador de Florida, Ron DeSantis, también envió algunos a la isla turística de Martha's Vineyard.
No está claro precisamente cómo Denver se convirtió en un nuevo destino para los venezolanos que huían del caos económico y político de su país. Los defensores habían detectado un pequeño número de personas que llegaban desde la frontera a principios de 2022 y advirtieron que la ruta se estaba volviendo cada vez más popular.
Luego, el otoño pasado, muchos viajaron a la frontera entre Estados Unidos y México con la esperanza de que la administración Biden pusiera fin a una regulación pandémica que permite que el país devuelva automáticamente a los solicitantes de asilo a México. En cambio, el presidente Joe Biden agregó a los venezolanos a las nacionalidades cubiertas por la regla en octubre. Los cruces venezolanos se redujeron en la frontera, pero luego algo cambió en Denver.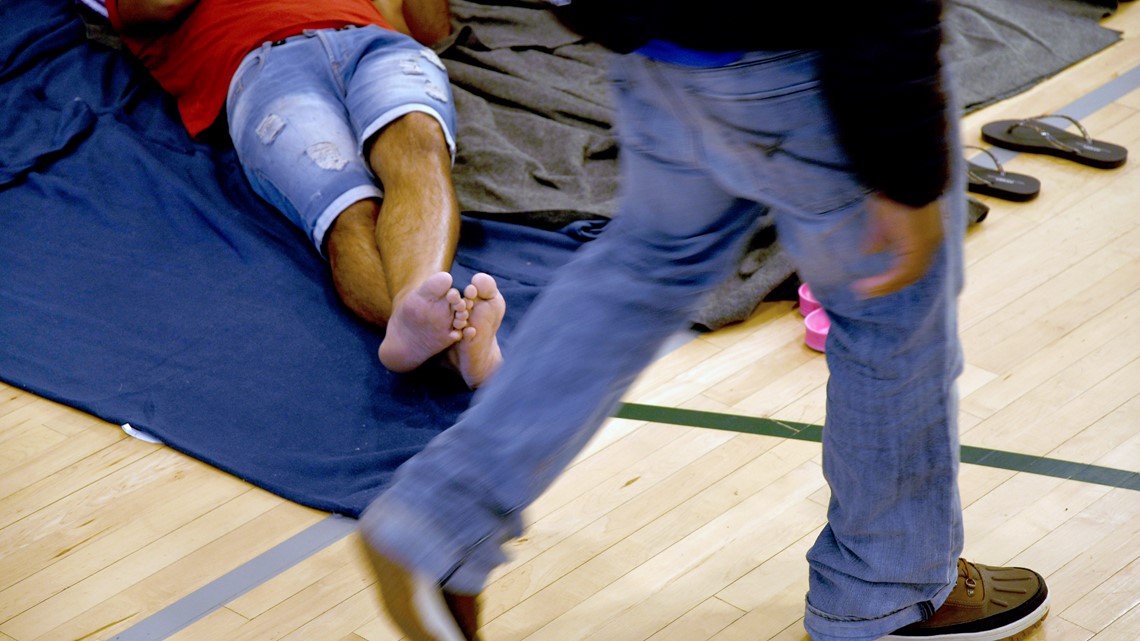 Cualquiera que sea el desencadenante, la cantidad de inmigrantes que llegan a la ciudad se disparó dramáticamente en diciembre, a veces a 200 por día, justo cuando una cruda helada invernal y temperaturas bajas récord se extendían. Las tormentas desordenaron las carreteras fuera de la ciudad y cancelaron varios viajes de autobús programados a puntos del este, dejando varados a muchos en una ciudad que ya luchaba por albergar a su población sin hogar.
En respuesta, Denver convirtió tres centros recreativos en refugios de emergencia para migrantes y pagó a las familias con niños para que se quedaran en hoteles, asignando $3 millones para hacer frente a la afluencia. Reasignó trabajadores para procesar a los recién llegados, asignarlos a albergues y ayudarlos a subir a los autobuses. Los residentes donaron montones de ropa de invierno.
"Las ciudades y los estados están mal equipados para lidiar con esto", dijo el alcalde Michael Hancock en una entrevista. "Ya sea que esté en la frontera o en Denver, Colorado, las ciudades no están preparadas para esto".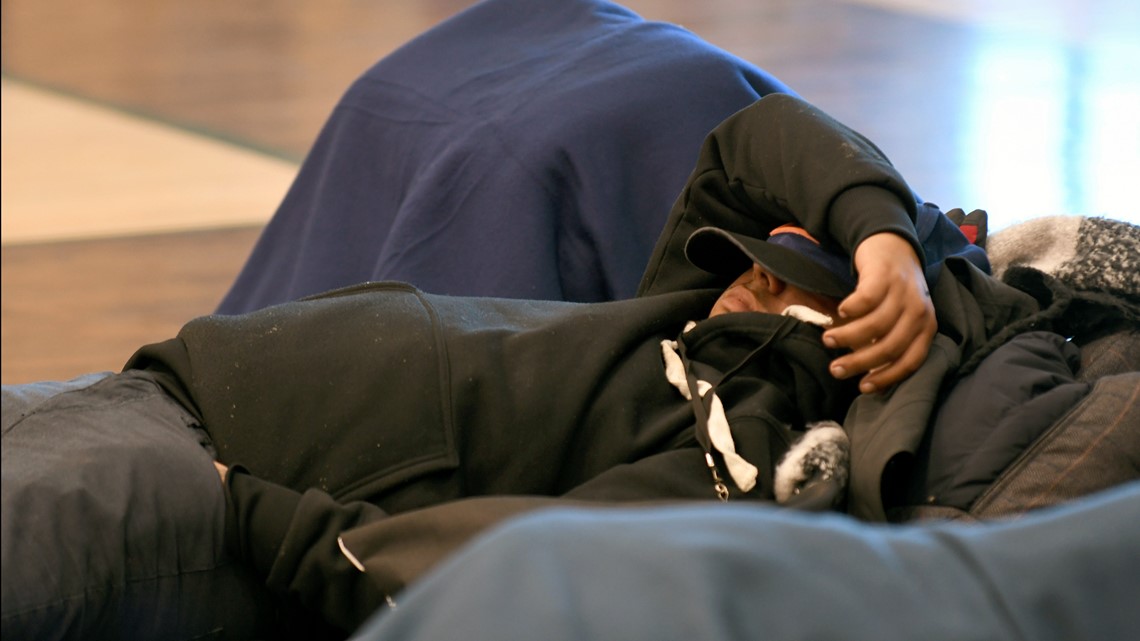 Amelia Iraheta, una empleada de salud pública de la ciudad reasignada para trabajar con los migrantes, dijo que un hombre informó que caminaba desde la frontera y llegó con un pie roto. Una mujer, que llegó descalza a Denver, todavía tenía los pies cubiertos de espinas de cactus después de caminar por el desierto fronterizo. La mayoría vestía solo la ropa que llevaba puesta, lamentablemente insuficiente para las temperaturas bajo cero.
"Al llegar a Denver en pleno invierno, las condiciones no eran exactamente lo que creo que esperaban", dijo Iraheta.
La mayoría no tenía la intención de quedarse mucho tiempo. La ciudad y el estado dicen que alrededor del 70% de los más de 3,800 inmigrantes que llegaron a Denver desde que comenzaron a rastrear el 9 de diciembre planeaban irse a otra parte en última instancia. Más de 1,600, dice la ciudad, ya se han ido de la ciudad por su propia cuenta.
Polis' office said he was not available for an interview. "The state's priority is ensuring people are receiving the resources they need and can reach their desired final destination, which is the opposite of actions other states have taken to send people to places they likely had no intention of going to," spokesman Conor Cahill said in a statement.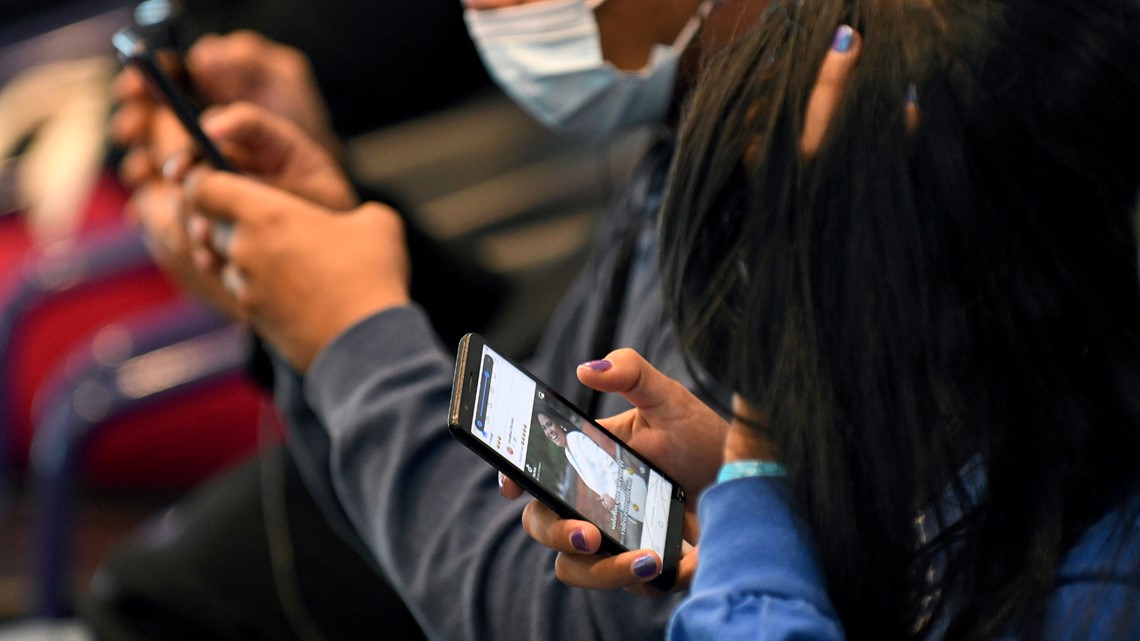 Jennifer Piper, del Comité de Servicio de Amigos Estadounidenses, que ha trabajado con la ciudad y varias organizaciones sin fines de lucro para ayudar a los migrantes, inspeccionó uno de los autobuses antes de que saliera de Denver. Ella dijo que todos los pasajeros acordaron que estaban en él voluntariamente y que casi todos tenían amigos o familiares en Nueva York o Chicago con quienes quedarse.
"Estos son adultos en control de su propio destino", dijo Piper. "La realidad es que eventualmente iban a estar en los autobuses Greyhound".
La ciudad ha establecido un límite de 14 días para las estadías en los refugios de emergencia y está hablando con otras agencias y organizaciones sin fines de lucro sobre la apertura de instalaciones a más largo plazo. No está claro cómo la nueva política de inmigración de Biden, que abre 30,000 cupos mensuales adicionales para solicitantes de asilo de Venezuela y otras tres naciones latinoamericanas, afectará el flujo hacia Denver.
"Realmente creo que esto no es algo que pasará rápido", dijo Piper. "Denver ahora está en esa ruta, y no creo que eso cambie durante al menos los próximos 5 a 6 meses".
Puede durar más. Alexander Pérez, de 23 años, realizó el mismo viaje abrumador de meses por tierra a través de Colombia, América Central y México como muchos otros venezolanos. Incluye un tramo particularmente brutal del istmo selvático hacia Panamá conocido como el Tapón del Darién, desprovisto de carreteras y plagado de merodeadores armados y peligros naturales mortales.
En el camino siguió pensando en reunirse con un primo en Nueva York.
Después de una semana en El Paso, tomó un autobús a Denver con la intención de continuar hacia el noreste. Pero después de encontrar una cálida bienvenida y, eventualmente, una habitación de hotel, comenzó a reconsiderar su itinerario. Necesitaba hacer algo de dinero antes de continuar.
"A veces, Dios te lleva a lugares", dijo Pérez, parado afuera de un supermercado, mirando montones de nieve sucia.
Tal vez, reflexionó Pérez, podría quedarse y ganar algo de dinero paleando.
FOTOS: Las presiones fronterizas migran hacia el norte mientras los venezolanos se dirigen a Denver
PHOTOS: Border pressures migrate north as Venezuelans head to Denver