Saturday marks 30 days before Election Day, and the event is to spread the message that advocates will "hold our elected officials accountable for supporting our right to control our own bodies and our own lives."
In Denver, people attending the Womxn's March gathered in Civic Center Park at 9 a.m.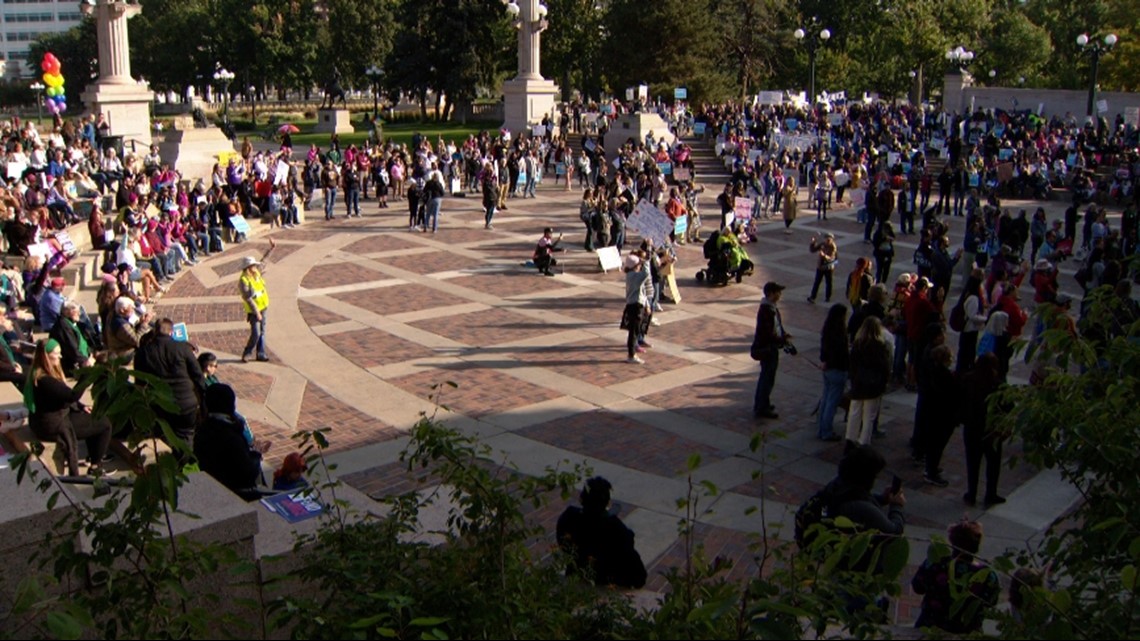 The event began with a rally at the park.
"Speak up and say what you're thinking, because every word is valid," Ana Paze said. "We have to keep fighting."
She came to the Denver Womxn's March with her daughter, Adrianna.
They raise their voices not just for Colorado, but for women and girls all over the world.
"There's a chance, if we keep the momentum, to free Iran and free the women of Iran," Samantha Hutchinson Ouranos said. "They're fighting with their entire being and life."
Ouranos uses her art to bring awareness to the women protesting and dying in Iran.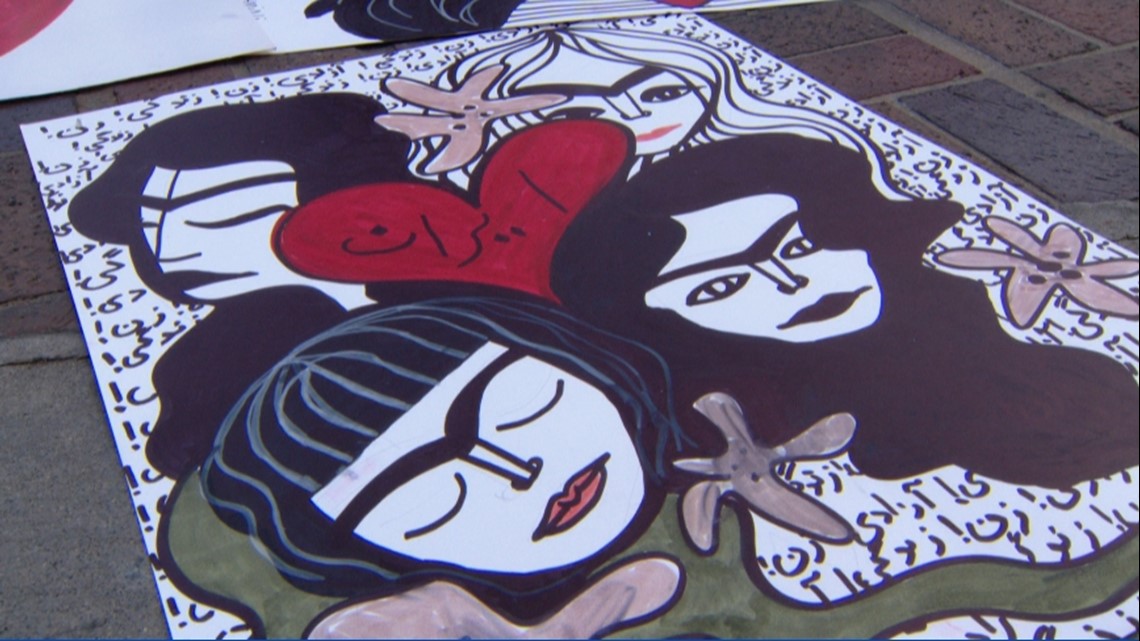 "We should never take for granted what we have, and use our voice and our privilege as much as we can for the others that don't have it," she said.
She's here with her twin daughters, Camilla and Persephone. They turn 5 next week.
Her girls are still too young to understand, she brought them here to empower them.
"I'm getting them prepared now," Ouranos said. "I want them to look around and remember that feeling of, our voice matters no matter where we come from."
Marches for women's rights across Colorado Saturday
That event, which was organized by the Women's Collaborative of Boulder County, YWCA Boulder County and others, started at the Boulder Court House on Pearl Street.
Those events are part of a nationwide day of action, where more than 400 cities and towns across the county held similar marches and rallies for women's rights. In Colorado, there were also events happening throughout the day in Centennial, Pine Junction, Glenwood Springs, Steamboat Springs, Colorado Springs, Pueblo and Greeley.
According to event planners, advocates are calling for marriage equality, contraception access and other fundamental rights of women, girls, and the LGBTQ+ community.