DENVER — A former visiting scholar at the University of Colorado Boulder (CU) said this week that then-President Donald Trump's team reached out to him about the 2020 election because of an article he published.
Appearing on Fox News, John Eastman recounted the details in an interview with anchor Laura Ingraham.
"You know, I had written a very prominent article on birth right citizenship. That was one of the issues he wanted to take up in the campaign, and when other law firms were withdrawing, and they needed a Constitutional expert, I had that connection with him," Eastman said.
"But I'd also been retained by the Florida legislature in 2000 as an expert on these very issues. So, there were probably half a dozen people in the country that had ever dealt with them before, and I was one of them. So, that kind of jumped me to the front of the line, I suspect."
While working for CU, Eastman had written an op-ed claiming that Kamala Harris was ineligible to be vice president because her parents were immigrants.
That argument is incorrect, as Harris was born in the United States, but Eastman's article for Newsweek closely echoed birther lies that Trump promoted about former President Barack Obama.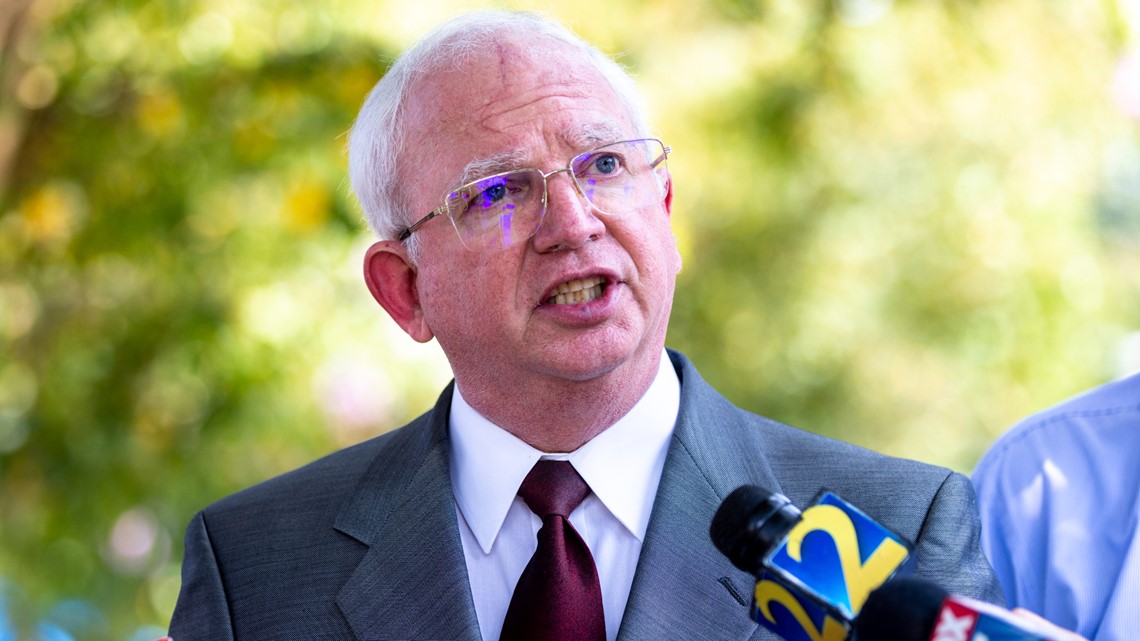 After connecting with Trump, Eastman went onto become a member of the president's legal team. He is now indicted in two of the recent cases involving Trump – the January 6 insurrection case and the case regarding election interference in Georgia.
The Jan. 6 Congressional Commission has called Eastman one of the architects of the scheme to overturn the 2020 election.
In the interview with Ingraham, Eastman said he has "lots of evidence of fraud."
Eastman, who is currently facing disbarment in California, has recently been hired to work with the Colorado Republican Party.