DENVER, Colorado — Migrants arriving to Denver are often faced with few options as they look to resettle in Denver.
For those who go into the shelter system, many are turning to living out of tents as they struggle to find stable work. In southwest Denver, a group of about 20 to 30 migrants have developed their own area that they call home.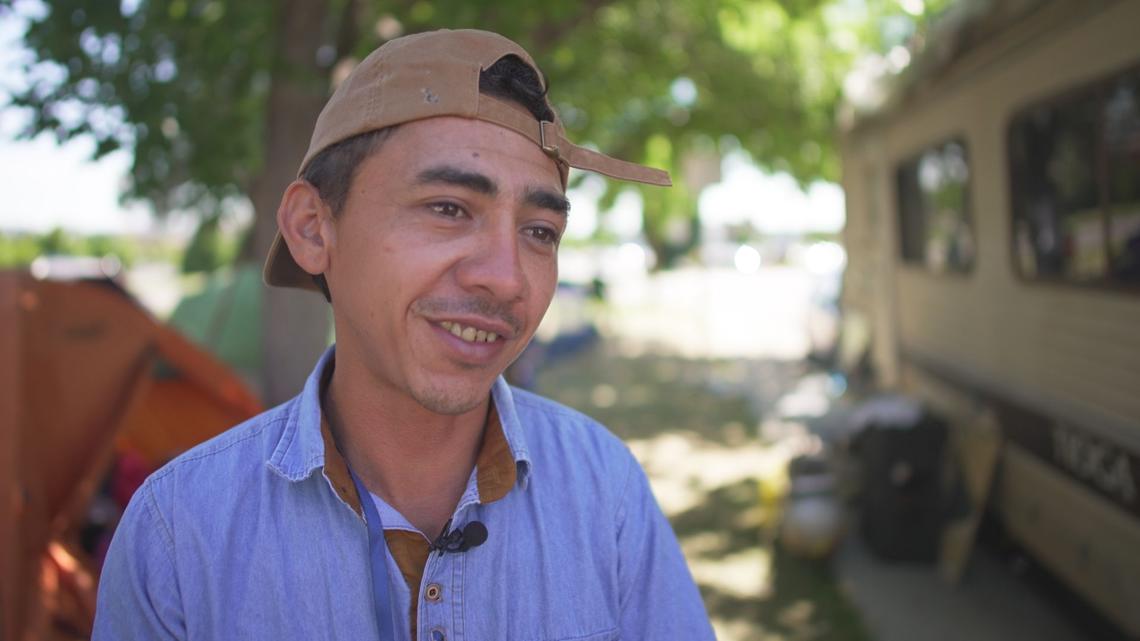 Isidro spent time in a nearby shelter because his stay expired. On Sunday, he was forced to leave and joined the encampment without a tent and without money to buy one.
"Right now, I'm worried because of my wound because obviously, I can't work," said Isidro.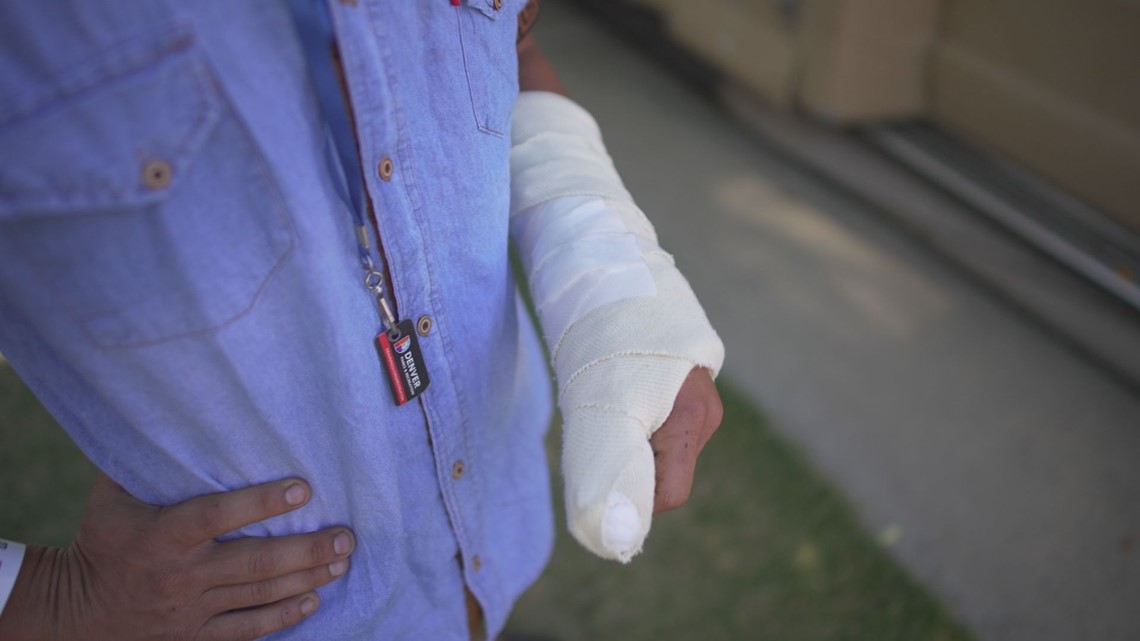 He had found a job roofing when he slipped with the nail gun. It went off and he nailed into his wrist. During his time on the street, he will recover until he's able to take off the soft cast so that he can work again.
"We don't have a possibility of at least getting help because we don't have a way to pay for the deposit or how to pay for the first month's rent," said Isidro.
He spoke with a non-profit that would be able to help with some housing expenses, but he couldn't front the costs needed to ensure that he could get a lease and pay it.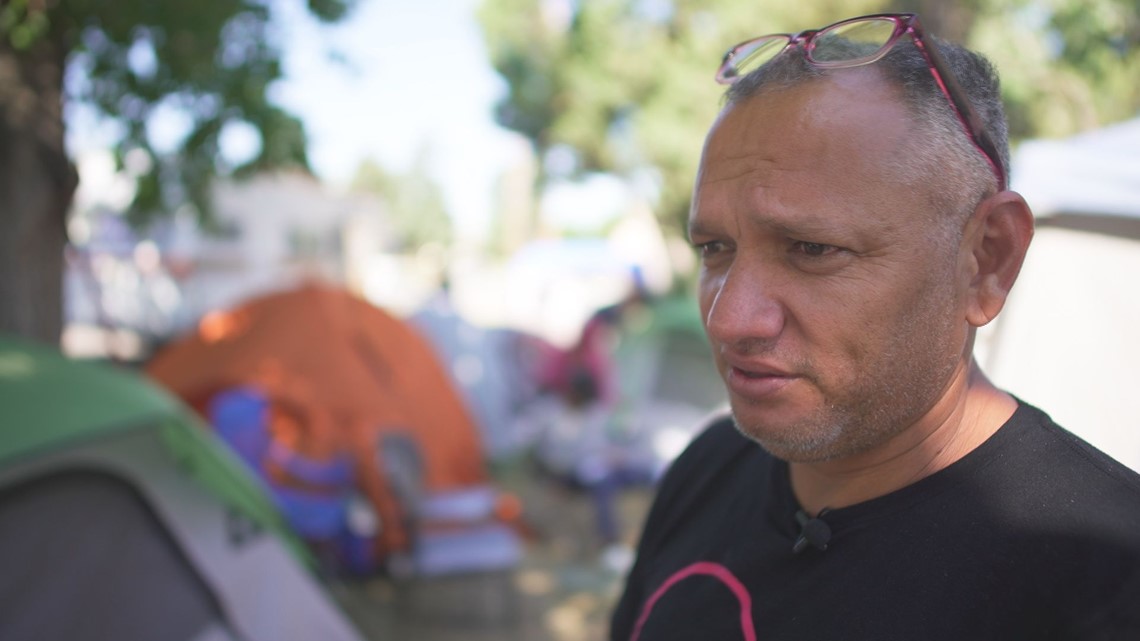 Gio has been living at the encampment for about five weeks.
"No one likes this, but it's the only option for the moment," said Gio.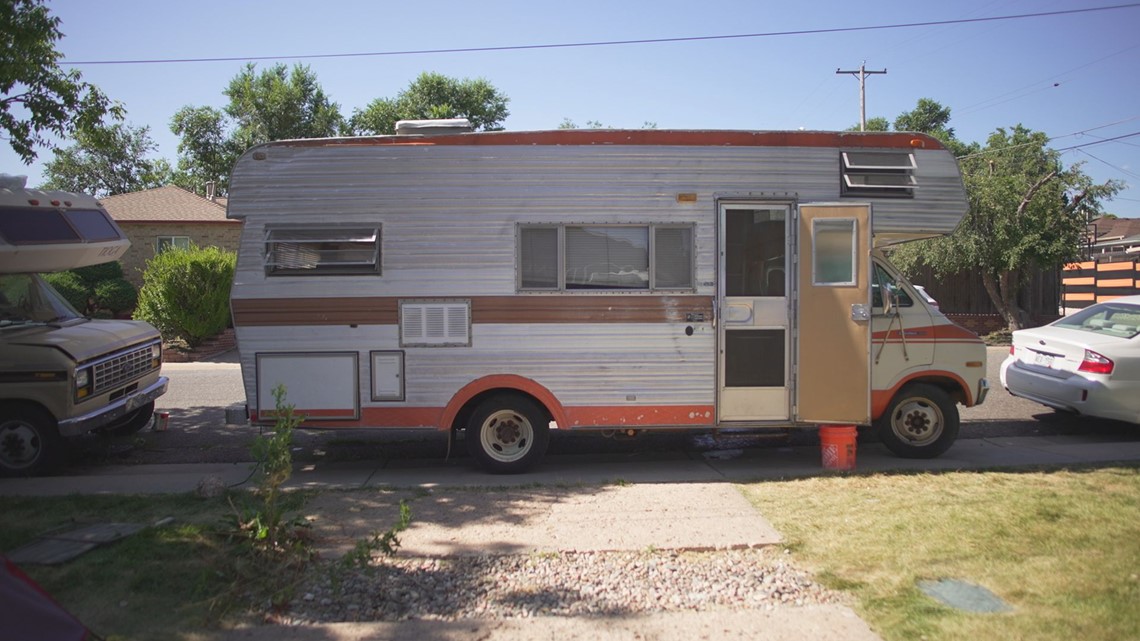 He ended splitting the cost of a $1,000 RV with a friend so they could have something more secure to live in. It cost less to do that than pay for rent and a month's deposit.
"It is not a luxury. It's not that I like it, but it's what I have. For right now, it's what I have."
He has been finding work but has been unpaid or underpaid for jobs that promised income.
"I worked with a Mexican guy at the front of the Broncos' stadium in construction. I worked for a day. He didn't pay me," said Gio. "'How does it make us feel? Like a Latino chocking another Latino."
At one job, he worked for about $8 per hour.
"We are in this country. We left our own country to be ripped off," said Gio. "What are you going to do about it? We just have to keep moving forward."
Gio has been able to hook up his RV to power so that he has a working fridge, freezer and stove. He purchases food in bulk for everyone at the encampment and then charges $8 a plate for cooked food.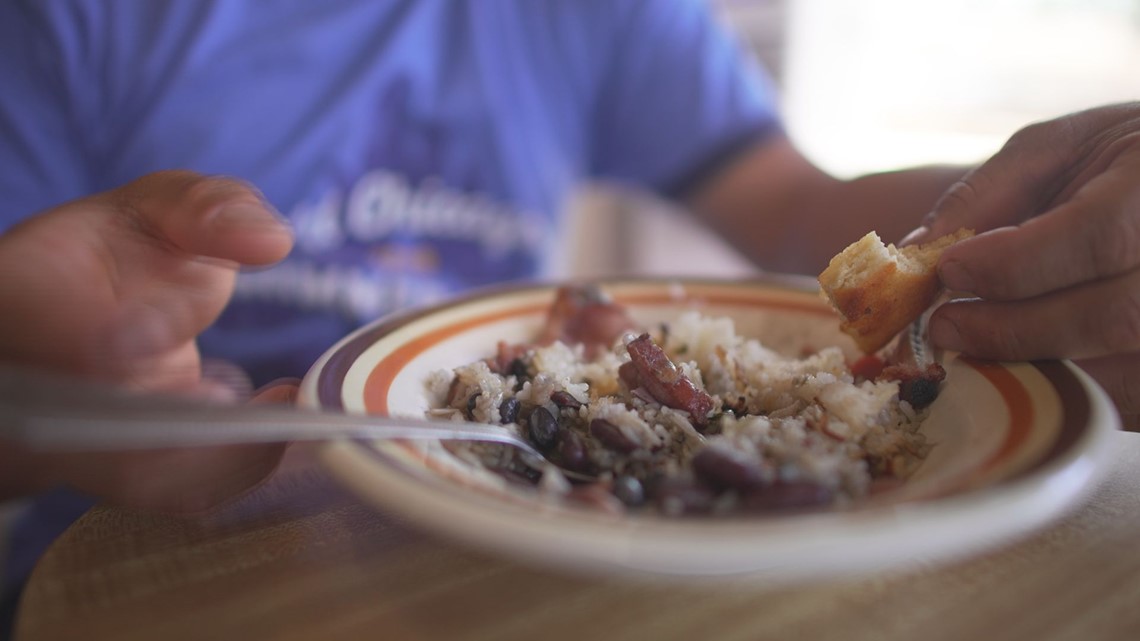 It's still less than many would otherwise pay to get a hot meal. Their only other option would be canned or non-perishables. Gio says he doesn't make a profit and pretty much breaks even.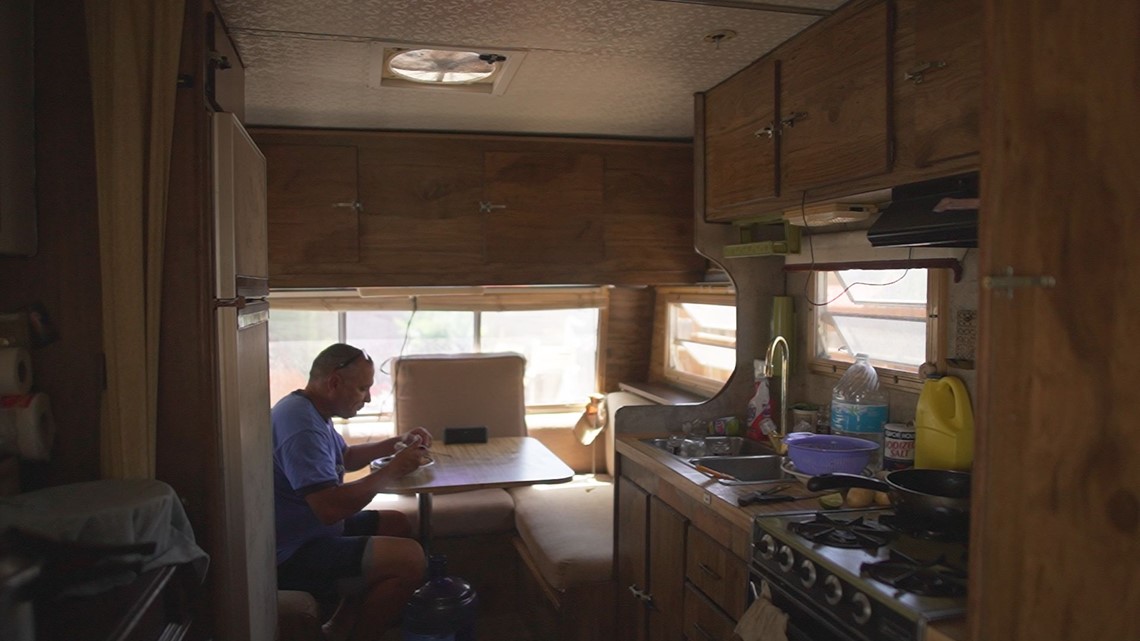 Since his time expired from the shelter, Isidro has been sleeping in an area where he won't be rained on in the middle of the night.
"[I'm] waiting, waiting so that I can take this off and be able to work," Isidro said, pointing to his brace.
The days spent outside on the street feel reminiscent of the months he spent on the journey.
"I'm already used to it because my journey was three months. I traveled without money," said Isidro. "So all of the time, we would stay in a tent."
Isidro expects he will be at the encampment for at least a month, if not longer.
"I will do whatever I have to do until my situation gets better. It won't always be like this."
*Editor's Note: All interviews for this story were done in Spanish and translated into English.