DENVER — A truck driver is using her blank canvas on her semi to raise awareness about missing and murdered indigenous women.
In large lettering, the truck reads, 'Invisible No More' with photos of native women with a handprint in red paint.
"The hand represents humanity. In this case, the hand is representing a missing, indigenous person. Then the red, the red is usually success or turmoil but in this case, it's blood," said Johnson. "This is blood of women that have been shed."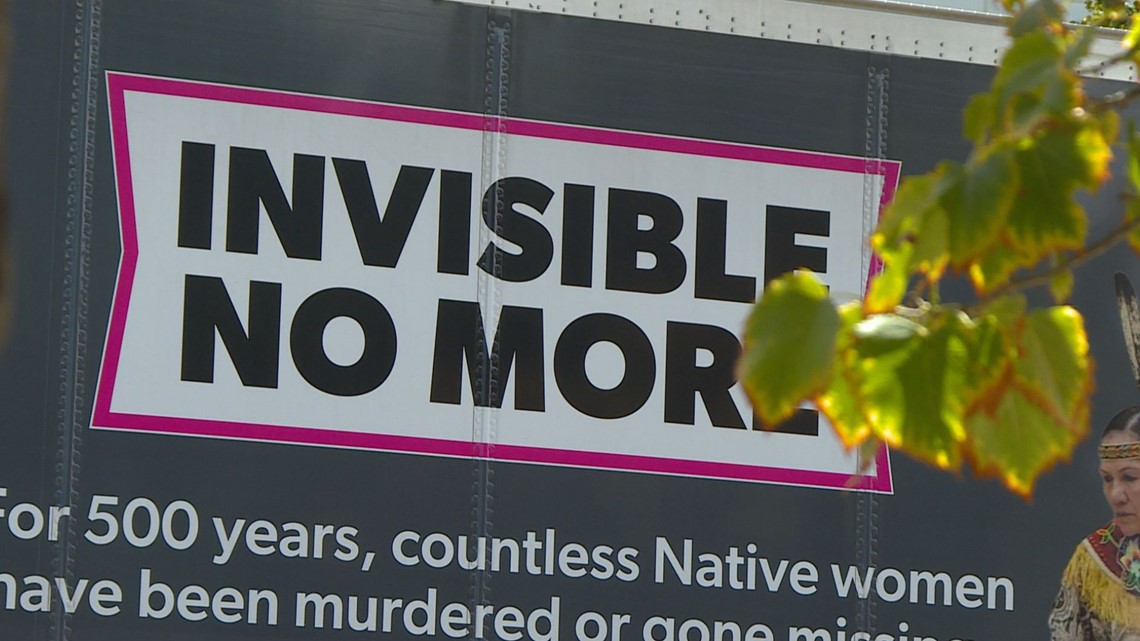 Elizabeth Johnson was inspired by her roots as a member of the Winnebago Tribe of Nebraska.
"When I got my trucking company, I had a platform and I didn't realize it," said Johnson. "But I think the creator did because everything that I started with my trucking company, it fell into place."
According to the Bureau of Indian Affairs, more than 84% of American Indian and Alaska Native women have experienced violence in their lifetime. More than 56% have experienced sexual violence.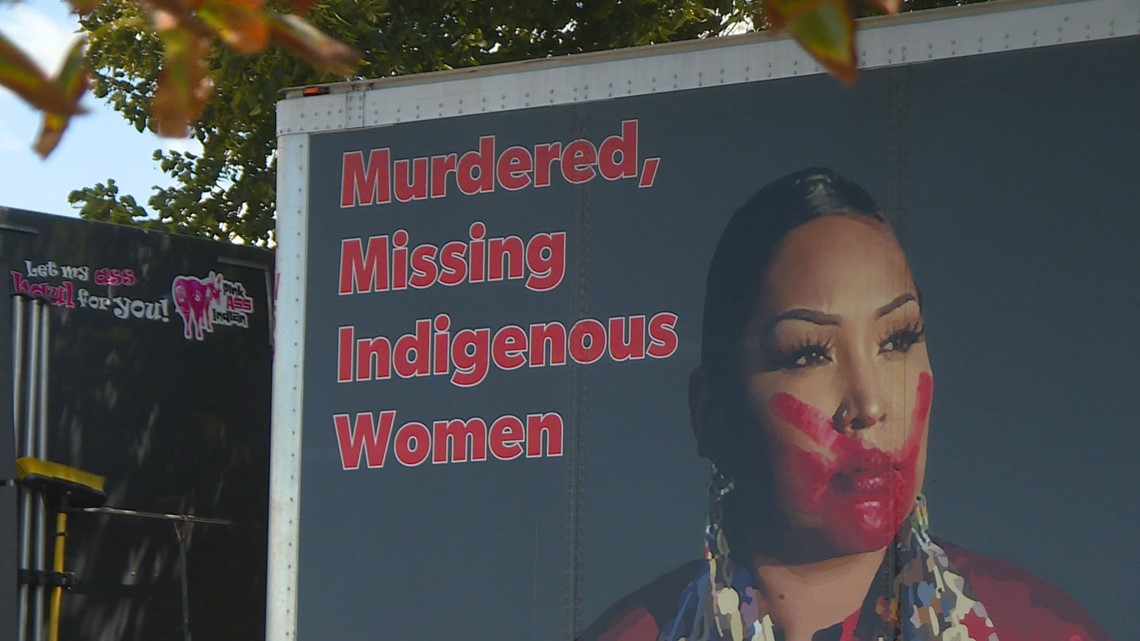 Overall, indigenous women are more likely to become victims of murder, rape and violent crime in comparison to their white counterparts. Because those numbers are so high, Johnson felt like she had to do something about it.
"It's representing that we are not going to be silent no more, that we want to speak out and find our missing, indigenous women and we want people to stop killing them and trafficking them," said Johnson. "I've got a lot of experience and survived a lot of episodes – alcoholism, drug abuse, physical abuse, mental abuse, physical abuse. You know, I've been there and done that and survived it.
Johnson hopes that for those who have been impacted by violence, they know her truck is a safe haven. At the very least, she hopes it sparks conversation about a topic that isn't talked about enough.