If there is such a thing as a life expert, Bill and Carol Greenwald from Broomfield might qualify.
Their wedding was in June 1949, the month Bill graduated from the University of Colorado.
So why not ask them to share what they've learned in their 70 years of marriage? They shared their own relationship advice as they celebrate their anniversary.
Where was Bill born? Denver, Colorado.
Where was Carol born? Bartlesville, Oklahoma.
Which University did Bill graduate from? Bill graduated from the University of Colorado Boulder with a degree in Architectural Engineering.
Where did they get married? At a Christian Church in Oklahoma City, Okla.
How old were they when you met each other? Bill was 23 and Carol was 22.
How did they meet each other? Bill and Carol were in the same boarding house on the CU Boulder campus.
Where did they go on their honeymoon? They went to Southern California for their honeymoon.
How long were they married before they started their family? Approximately 4 years.
How many children do they have? Two children, a son named Daniel and a daughter named Jennie.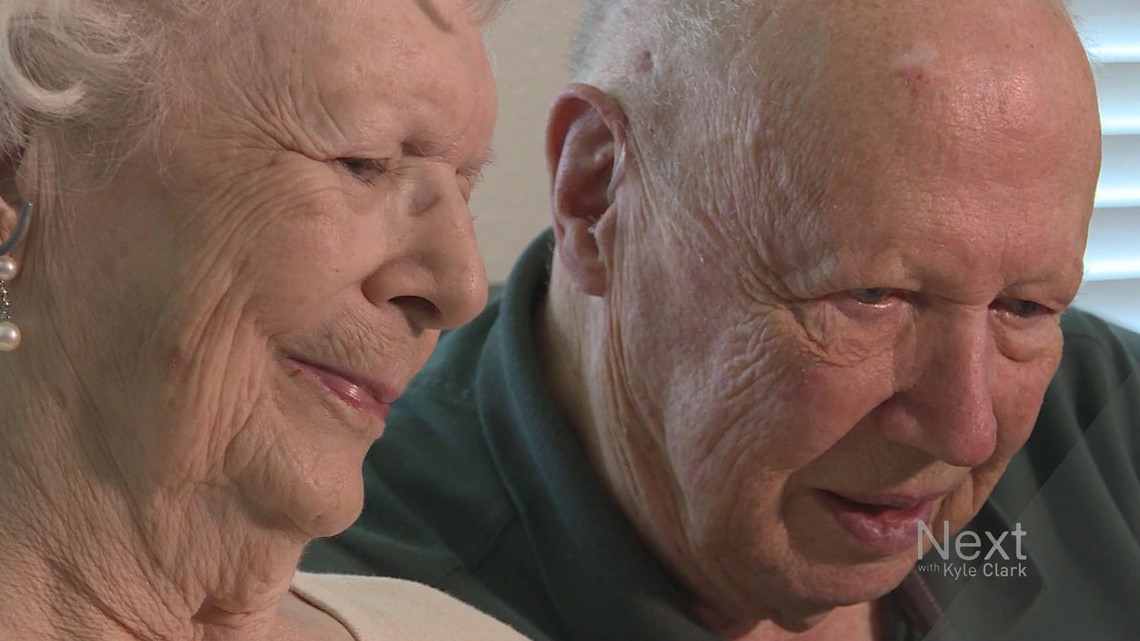 What did each of them do for a career? After college Bill went into the Navy. After the Navy, they opened their first hardware store together in Denver.
What years did Bill serve in the military? Bill served during WWII from 1943 to 1945. Then he did another tour during the Korean War from 1952 to 1954.
What year did Bill and Carol open their first hardware store in Denver? In 1953, Bill and Carol opened their first hardware store, "Harpers Hardware". The 800 square foot store was located in the Park Hill neighborhood of Denver. They owned Harpers Hardware for 4 years.
The year they sold it? 1998
What year did they move to Broomfield? 1957
What year did they open their next hardware store in Broomfield? In 1957, Bill and Carol opened their Heights Hardware store in Broomfield with just one employee. Their Heights store became "True Value Hardware," which later became "Ace Hardware." As the years went by, their original 2,400-square-foot store expanded to 3,600 square feet, then ultimately grew to 15,000 square feet. The Greenwalds employed more than 30 people at their final store, including high schoolers, housewives, seniors, and military.
What was each of their roles in the store? Bill managed the day-to-day operations of their hardware store. Carol wore many hats for their store including hiring, training, accounting, payroll, merchandising, sales, inventory, and everything in between. Besides managing the store, Bill was also on the Board for many Broomfield area associations as well as non-profit organizations. Bill was also the "2016 Heart of Broomfield" award recipient and the "Broomfield Businessman of the Year" in 2009.
What is their secret to such a happy and successful 70-year marriage? Pick the right life partner from the start, always respect one another, and compromise with each other.
What do each of them admire most in the other? Bill said Carol has such an easygoing personality, she always compromises and she's also stunningly beautiful. Carol said Bill is intelligent, very steady, and an incredible father to their two children.
How many states and countries have Bill and Carol traveled to? They've traveled to all 50 states. They have also traveled to over 25 countries.
Since Bill and Carol are both in their 90s, what are they most proud of? Bill and he and Carol were very proud to live and work in Broomfield because it was and is such a thriving and supportive community. The Greenwald's contributed a great deal to Broomfield throughout their 40-plus years as business owners and gave back to their community with invaluable support more and more as the decades rolled by.