A 'Word of Thanks' from Next: Giving women fighting breast cancer some relief
We'll highlight a different cause every week.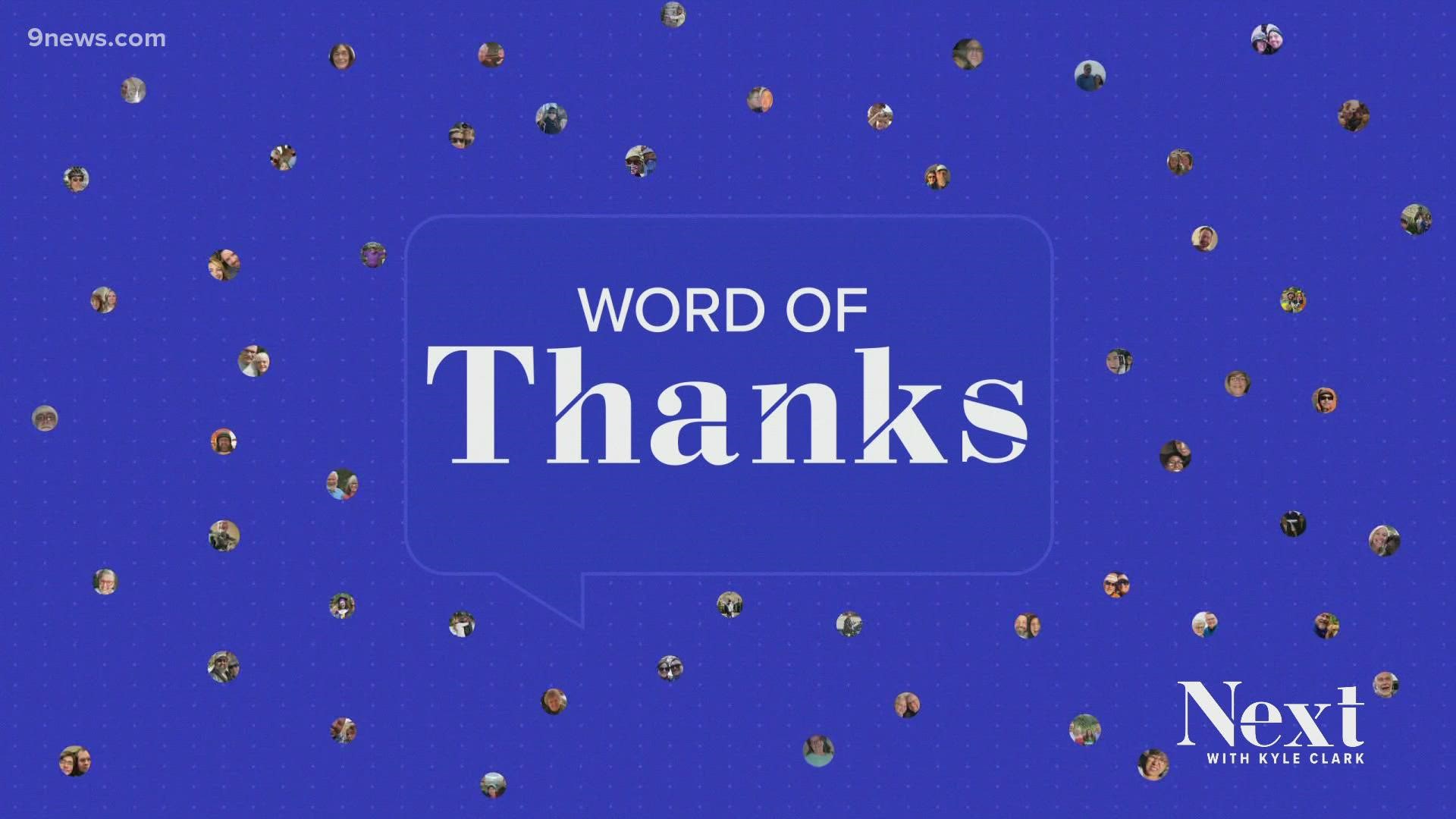 We offer up a "Word of Thanks" every week during Next with Kyle Clark – it's a chance to highlight small and medium non-profits doing crucial work in Colorado.
The routine is simple. Each week, Kyle presents a new organization he'd like to highlight and asks you to consider just a $5 donation. He won't share any cause that he won't donate to himself and will match the first fifty donations of $5 every time. We will share the causes within this article every week.
If you are not able to give but want to support the effort, please consider sharing this link with others who may feel encouraged to donate. Thank you all for your consideration and generosity!
For those keeping track, we have raised more than $9.5 million together since Word of Thanks started in June 2020! Below is a list of the non-profits we have highlighted in 2022 so far.
>> 2021 tax information: If you're looking for the tax ID for any of these causes, we compiled a list with each one.
THIS WEEK'S CAUSE
:
Sense of Security
We see a lot of pink each October, and there are national non-profits in the fight against breast cancer, but we want to tell you about a small, local non-profit that has a direct impact on the lives of Coloradans with breast cancer.
This week's Word of Thanks micro-giving campaign supports Sense of Security, which grants money to breast cancer patients as their cost of their treatment and other expenses exceeds their monthly incomes.
The women it helps are relieved of some of the stress and fear that can take away from what really matters: their health.
The non-profit pays $500 worth of bills per month and pays them directly. This can be for rent, a car payment, a mortgage, a light bill, groceries.
As women in Colorado are in a fight for their lives, Sense of Security helps take some of the financial pressure off their families.
Through our Word of Thanks micro-giving campaign, you prove each week that even $5 donations add up fast, and like every week, Kyle will match the first 50 donations of $5.
Together, this Next community has raised more than $9.5 million for nonprofits doing great work in Colorado. Let's see what we can do together this week.
We feel like this is the kind of thing we'd all try to do for a family member, friend, or neighbor. Tonight we can do it for neighbors we just haven't met yet.
If you're interested in giving, you can donate here.
PREVIOUS WEEKS
:
2022 WORD OF THANKS