A 'Word of Thanks' from Next: In the face of gentrification, this group meets needs and elevates voices
We'll highlight a different cause every week.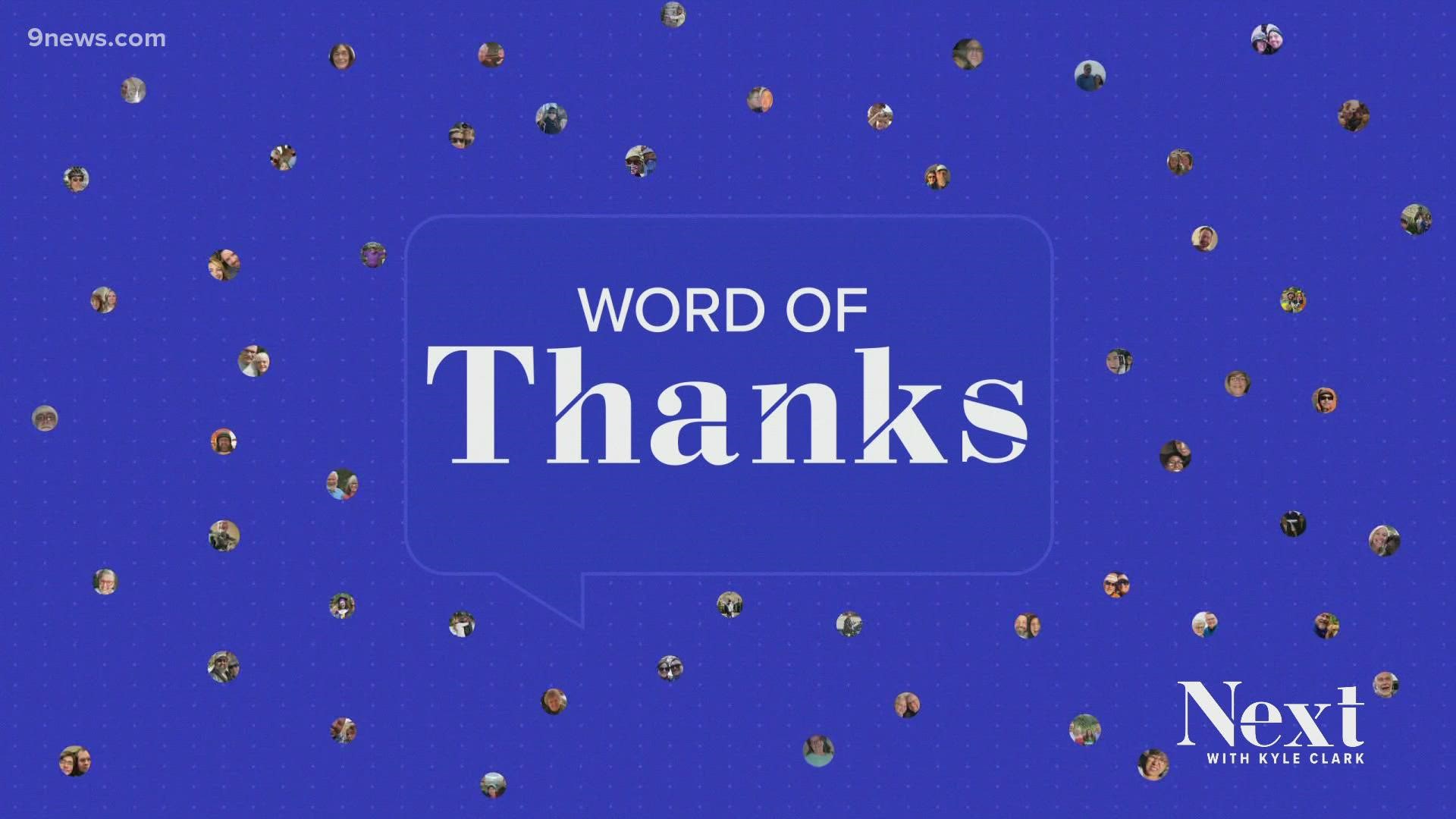 We offer up a "Word of Thanks" every week during Next with Kyle Clark – it's a chance to highlight small and medium non-profits doing crucial work in Colorado.
The routine is simple. Each week, Kyle presents a new organization he'd like to highlight and asks you to consider just a $5 donation. He won't share any cause that he won't donate to himself and will match the first fifty donations of $5 every time. We will share the causes within this article every week.
If you are not able to give but want to support the effort, please consider sharing this link with others who may feel encouraged to donate. Thank you all for your consideration and generosity!
For those keeping track, we have raised more than $11.4 million together since Word of Thanks started in June 2020! Below is a list of the non-profits we have highlighted in 2022 so far.
>> 2022 tax information: If you're looking for the tax ID for any of these causes, we compiled a list with each one.
THIS WEEK'S CAUSE
:
The Family Center/La Familia
Our conversations about gentrification often focus on the Denver Metro area, but it's happening in neighborhoods across Colorado. In Fort Collins, a nonprofit is helping to organize Latino families, so that they have a greater voice in what their community looks like and what it will be in the future.
This week's Word of Thanks micro-giving campaign supports the work of The Family Center, also known as La Familia.

The North College Avenue corridor is dotted with mobile home parks that have been targets for development. That often means displacement for the families who live there, in some of the most affordable housing in Fort Collins.
La Familia's Mi Voz (My Voice) program provides a way for families to lead the conversation surrounding what will happen to their neighborhood -- where they'll be able to live, buy and grow food – and it even provides support for communities organizing to buy the mobile home parks where they live.
This is all on top of the work this group does to help underserved families. Providing childcare, interpretation services and the essentials families should live without, like hygiene products or a car seat for a kid.
Bottom line: If underserved families in Fort Collins need it, the Family Center is there for them.
Kyle never asks you to give to anything he doesn't give to himself. That's why he's matching the first fifty donations of $5, just like every other week that we've highlighted a nonprofit through Word of Thanks.
Since we started this group project in 2020, you have helped raise more than $11.4 million for nonprofits doing great work in Colorado. As gentrification threatens neighbors in Fort Collins, the Family Center is meeting their needs and elevating their voices in the conversation. Let's see what we can do together for them this week.
If you're interested in giving, you can donate here.
PREVIOUS WEEKS
:
2023 WORD OF THANKS