A 'Word of Thanks' from Next: Find unwanted horses new, loving homes
We'll highlight a different cause every week.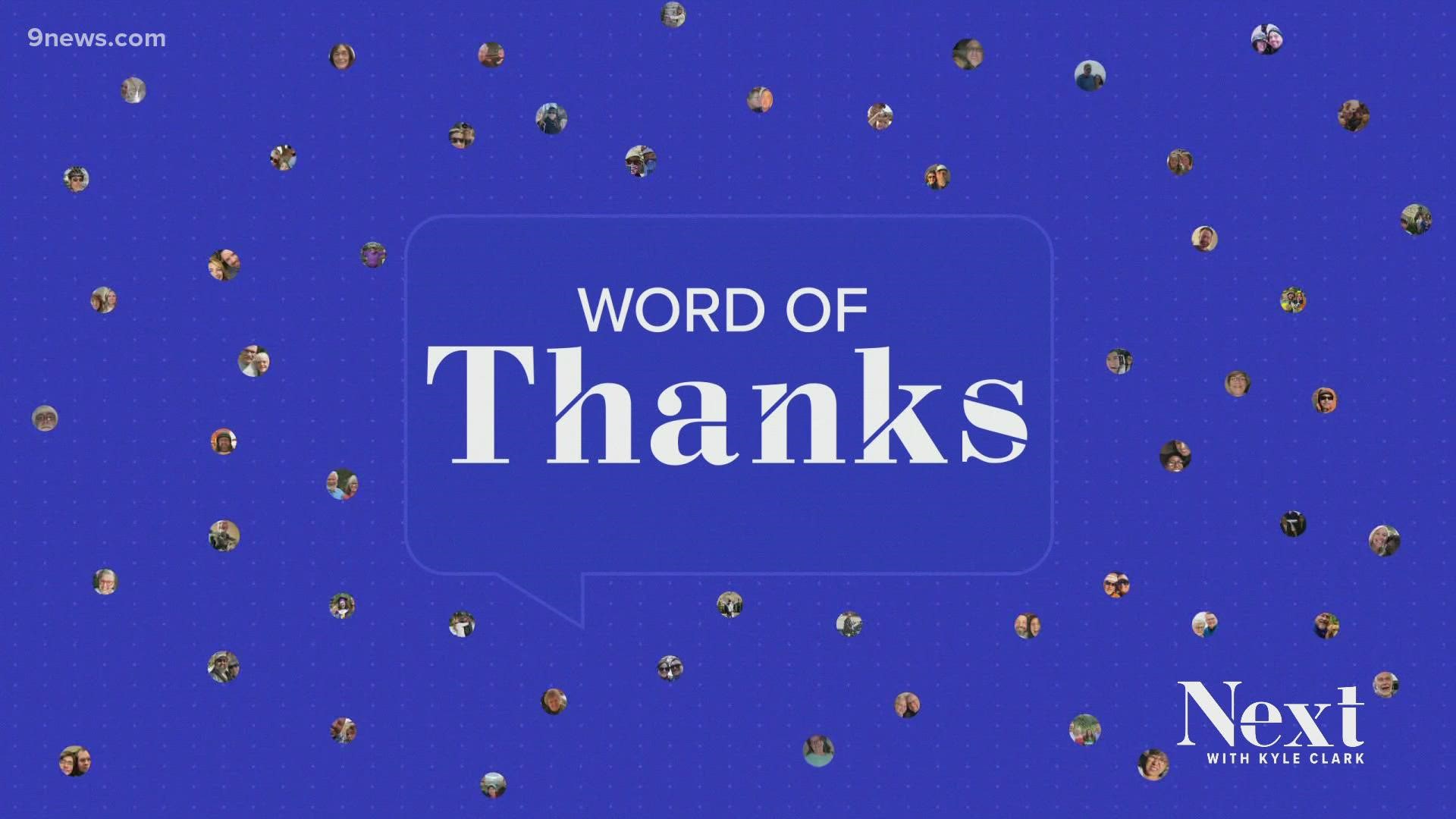 We offer up a "Word of Thanks" every week during Next with Kyle Clark – it's a chance to highlight small and medium non-profits doing crucial work in Colorado.
The routine is simple. Each week, Kyle presents a new organization he'd like to highlight and asks you to consider just a $5 donation. He won't share any cause that he won't donate to himself and will match the first fifty donations of $5 every time. We will share the causes within this article every week.
If you are not able to give but want to support the effort, please consider sharing this link with others who may feel encouraged to donate. Thank you all for your consideration and generosity!
For those keeping track, we have raised more than $8.9 million together since Word of Thanks started in June 2020! Below is a list of the non-profits we have highlighted in 2022 so far.
>> 2021 tax information: If you're looking for the tax ID for any of these causes, we compiled a list with each one.
THIS WEEK'S CAUSE
:
Colorado Horse Rescue
Coloradans' love for animals is part of what makes this state special. Or so we like to say.
The reality is that when once-beloved domestic horses are too old or too injured to be ridden, they're often abandoned to be euthanized or sold for slaughter.
But there are Coloradans working to find homes for beautiful horses that have a lot of life left after someone has decided they're disposable.
Your Word of Thanks micro-giving campaign this week supports Colorado Horse Rescue, which saves horses that are destined to die and finds them new, loving homes.
Caring for horses is expensive. That's why Colorado Horse Rescue strives to find a good home for each horse with no judgment for the prior owner.
Two-thirds of their horses are surrendered by former owners. One-third are saved from kill buyers at auction, where the non-profit bids against people planning to ship the horses to slaughterhouses.
The folks at Colorado Horse Rescue said something about their work that was particularly striking: When the dogs we love are too old to hike with us anymore, we don't euthanize them. But pet horses that can't be ridden are often cast aside and killed.
Together, we can support this group in their work. Like every week, we ask you to consider just a $5 donation and Kyle will match the first fifty of those.
And as always, thank you!
If you're interested in giving, you can donate here.
PREVIOUS WEEKS
:
2022 WORD OF THANKS