RUSH, Colo. — From a boy to a man, Clyde Chess has been living life as planned on the wide expanse of Rush, Colorado.
"Just as sure as a preacher is called to preach, I feel like I'm called to be a steward of the land and of livestock," Chess said.
It's a rough-and-tumble life, he said, caring for cattle during all times of the day in varying weather conditions from the serene to the freezing cold open plains blizzards. But Chess wants to share with others the struggles and the beauty of life on the ranch through the art form of poetry.
"Cowboys will show their feelings, they sure will," Chess said.
Chess said being a poet was never part of his original plan.
"My boyhood dream was to be a cowman and this being a poet deal just happened by accident," Chess said. "Heard a poem or two that struck my fancy and I thought, what, I'll try that."
Storytellers: Cowboy Poet of Rush, Colo.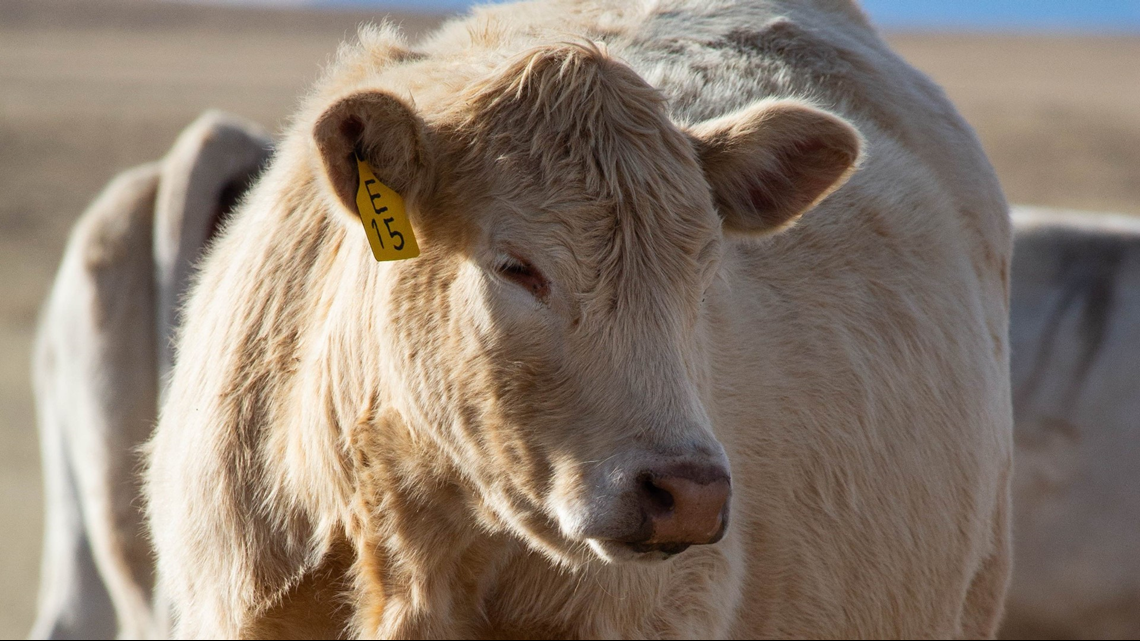 For Chess, being a cowboy poet means passing down family stories and history through the spoken word with a lesson in quite a few of them. He likes to deliver his words in a comfortable, casual tone - like he's telling an old friend a story.
"The first poem I ever wrote was dedicated to a young man who's 13 years old and his dad had just passed away and he was trying hard to be the man of the family," Chess said.
Some poems are serious, but most are meant to be funny. Instead of just talking to his captive audience of cattle on the ranch, his poem, "The School Marm" is receiving national attention. He is one of six finalists selected for the National Cattleman Beef Association Cowboy Poetry Award.
"I wasn't surprised, but I was honored," Chess said.
If he wins, Chess and his wife will head to the national convention in New Orleans with all expenses paid to recite "The School Marm" at the event.
If you want to find out more about the poetry contest, click here: https://convention.beefusa.org/general-information/get-involved/cowboy-poetry-contest. Chess is the only contestant from Colorado.
Whatever happens, Chess said actually just wants people to know that he is not a cowboy, but cowman.
"The cowman in my definition was a caretaker of the land and livestock, not the rootin' tootin' pack-your-pistol kind of cowboy," Chess said. :"I'd like for people to think of me terms of a cowman. I've tried to be that a lot more than a cowboy."
Watch 9NEWS featured videos: