The U.S. Postal Service really needs workers.
USPS is down 1,000 employees across the Front Range, and spokesperson David Rupert said it's feeling the labor shortage "more acutely this year."
Rupert said only about 100 of the available jobs are specifically for holiday work, and most are longer-term positions that would likely extend beyond the busy holiday season.
Much of the shortage is due to an increased volume of mail and a shrinking labor force, and Rupert said right now USPS's 11,000 employees are working longer shifts and getting overtime to meet demand.
USPS has sent out fliers in an attempt to recruit new employees.
The flyers list the following positions as available:
City Carrier Assistant, $16.78 per hour.
Rural Carrier Associate, $17.78 per hour
Assistant Rural Carrier, $17.78 per hour.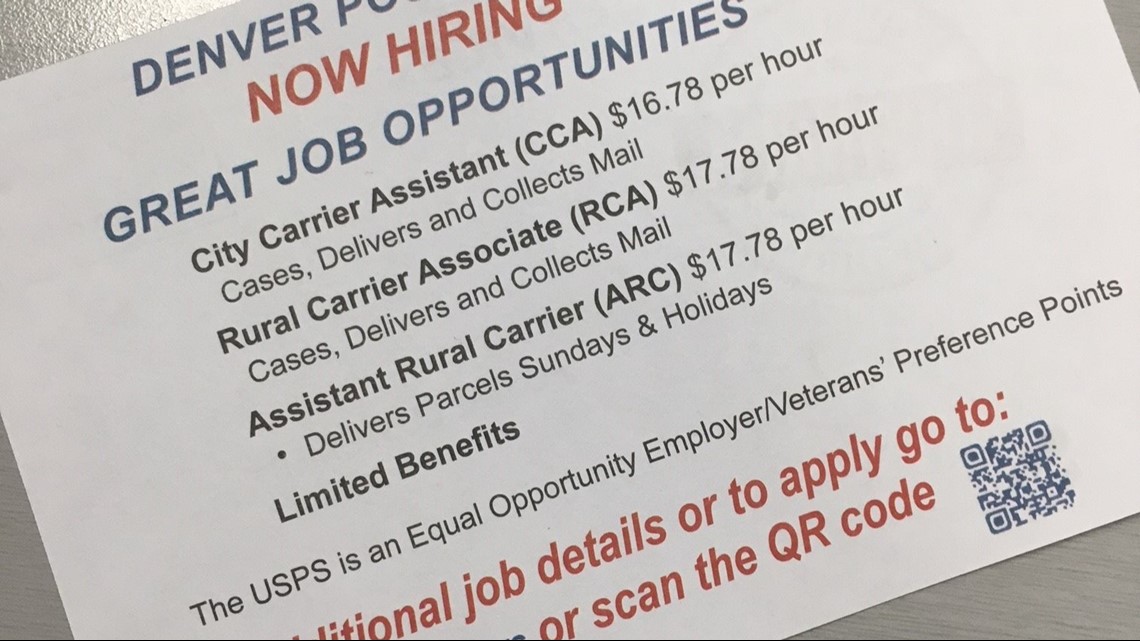 Available positions do not start with benefits or retirement plans, but Rupert said they can lead to that.
The Denver postmaster also spent some time over the weekend handing out information and attempting to recruit people walking by while wearing a sandwich board.
Editor's Note: This story said the Denver postmaster was out distributing sandwiches over the weekend; he was out distributing information wearing a sandwich board. We apologize for the error.