LOUISVILLE, Colo. — It was torn up by powerful winds that stoked the Marshall Fire.
"The flag means everything," said Kenneth Price, senior operations manager for USPS. "It's not burned, but it smells of smoke."
Tattered and tied up in knots, the flag is now a symbol of resilience.
On Tuesday, that flag was unveiled to the public inside the post office, where it'll remain on display.
"It's a real sense of rebirth and regeneration, and it's just great to be a part of this celebration," Superior Mayor Clint Folsom said.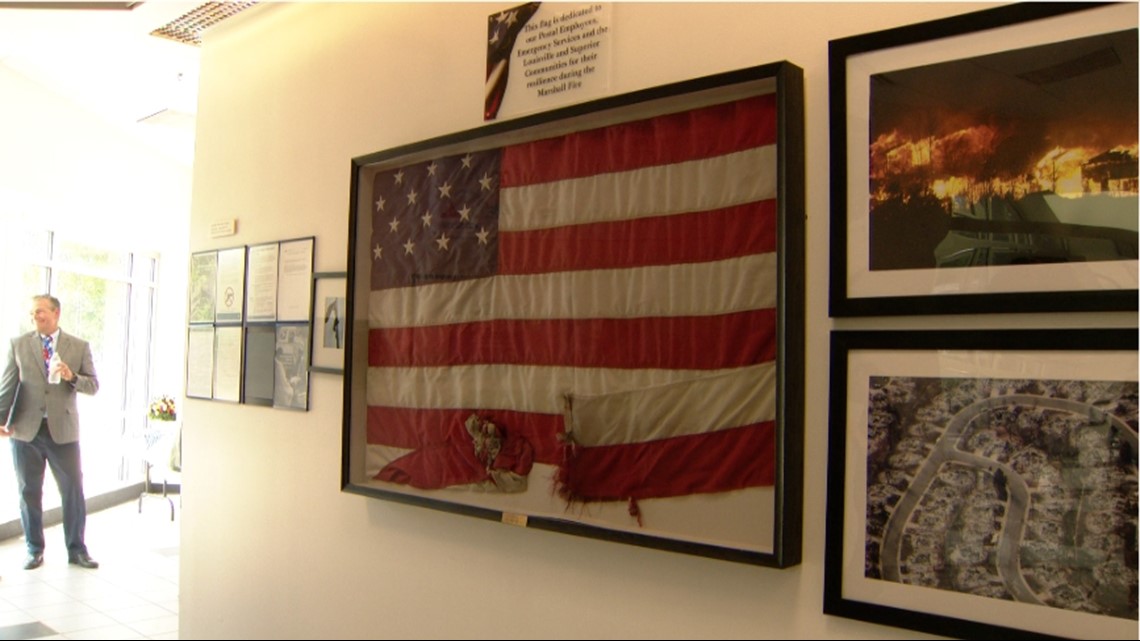 After more than 1,000 houses burned down nearly seven months ago, hundreds of lots have been cleared, and thousands of tons of debris have been removed.
Folsom said it's important to celebrate milestones after so much tragedy.
"Towards the end of July, we're expecting to be significantly completed with debris removal and starting to get a number of permits issued for rebuild," he said.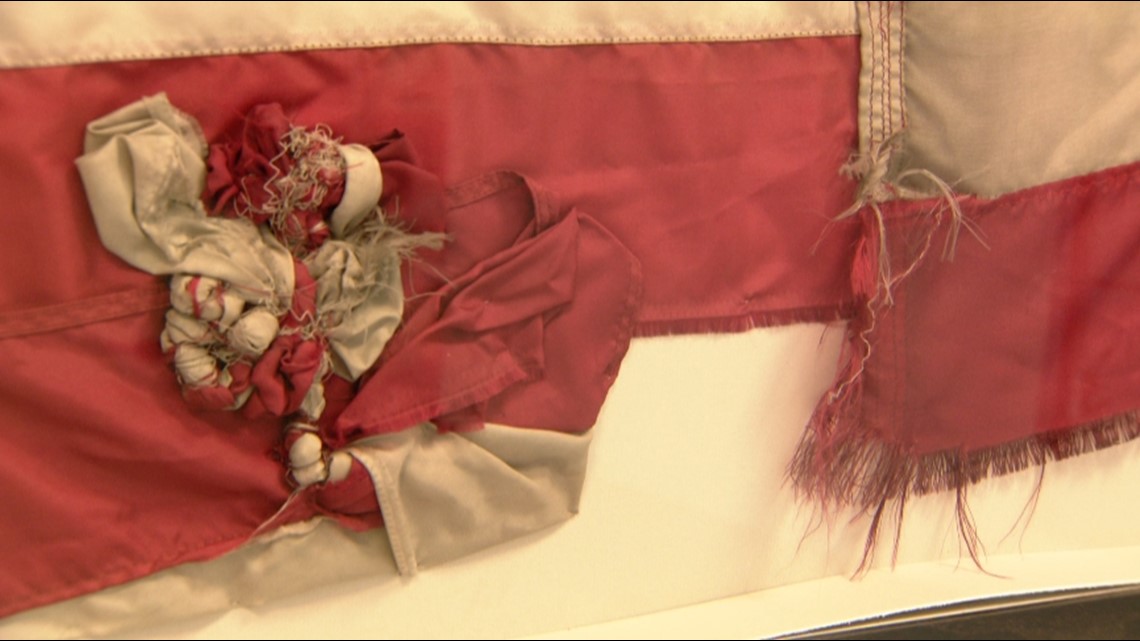 Price said he won't forget the day the fire started.
"We had four carriers that were unaccounted for," he said. "They were out on their routes and they couldn't get through because of the fire."
First responders rescued the mail carriers that day, but these red markers remind them of the homes they still can't deliver to -- the homes that were destroyed.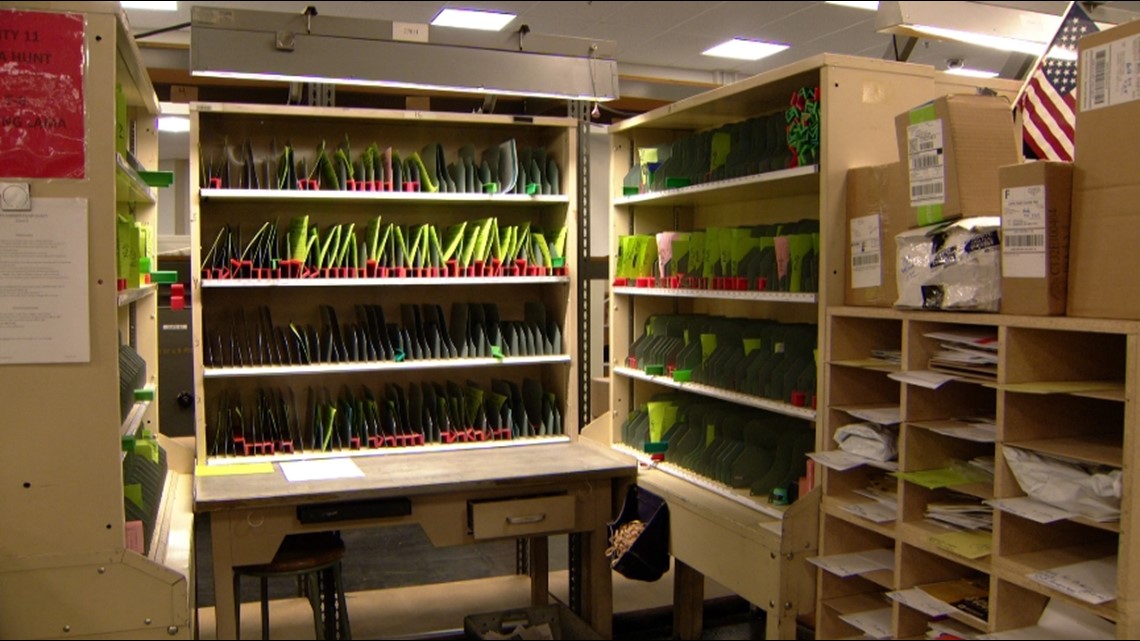 "United we stand," Price said. "We're strong."
Now a new flag flies outside the post office, a sign of restoration as the community continues to rebuild.
"Remembrance of that day and how as a community we all came together," he said.
Louisville city council is expected to give updates on private property debris removal, rebuilding, new resources, one-year anniversary plans and the use tax during Tuesday's regular meeting. Some residents have been asking for the use tax to be waived on home rebuilding costs.