PARKER, Colo. — It is hard to think about summer swim season on a day when snow is still on the ground in Denver.
But swimming pools across the front range are still scheduled to open this upcoming holiday weekend.
In Parker, lifeguards at the H2O'Brien Pool were training Tuesday, even as snow was still melting on the pool slides and deck chairs.
"The weather today... is not ideal," laughed Tyler Valasquez, a pool manager. "It's a little bit colder than usual, we're sticking it out doing our training."
Lifeguards stayed out of the water Tuesday and wore hoodies and hats instead of swimsuits.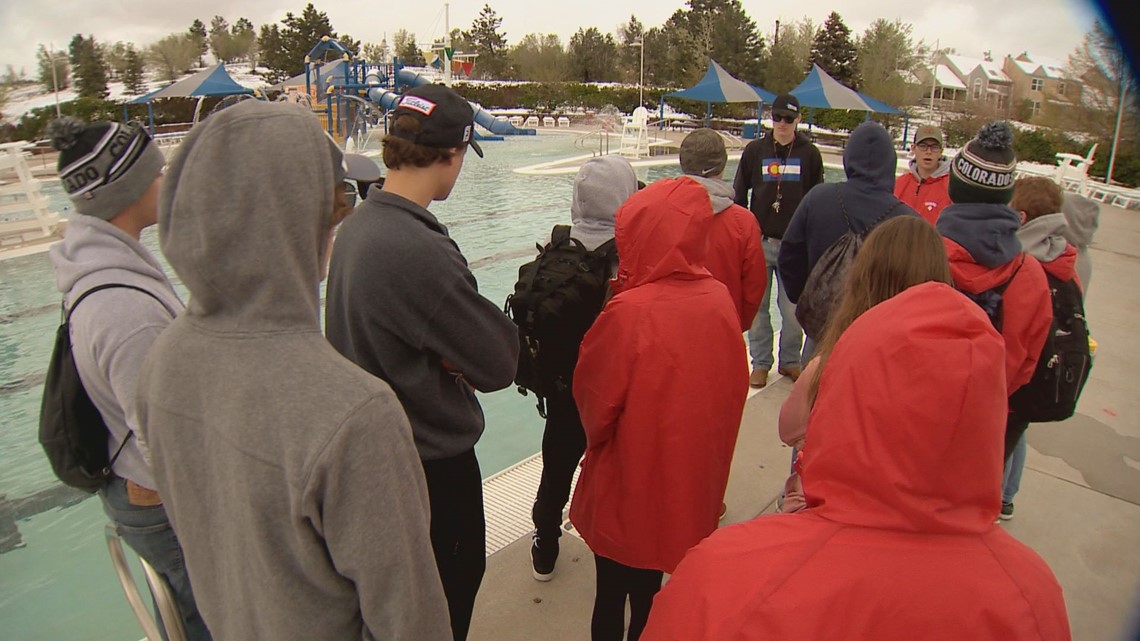 Valasquez said this is his fourth summer season working at the pool. Snow in May in Colorado doesn't faze him.
"It is a little weird, but we live in Colorado. It's expected here," he said.
But the weather was a surprise to Bryan Gentilini, the Recreation Supervisor of Aquatics for Parker, who moved to Colorado from Wisconsin.
"We filled this pool with snow in it, first time ever that I filled a pool with snow in it," he laughed. "Yesterday we were vacuuming with sleet. First time for everything!"
Gentilini said most of the prep work to open H2O'Brien is done: The pool is clean, maintenance finished, and the staff is ready to go. They just need the water to warm up before Saturday.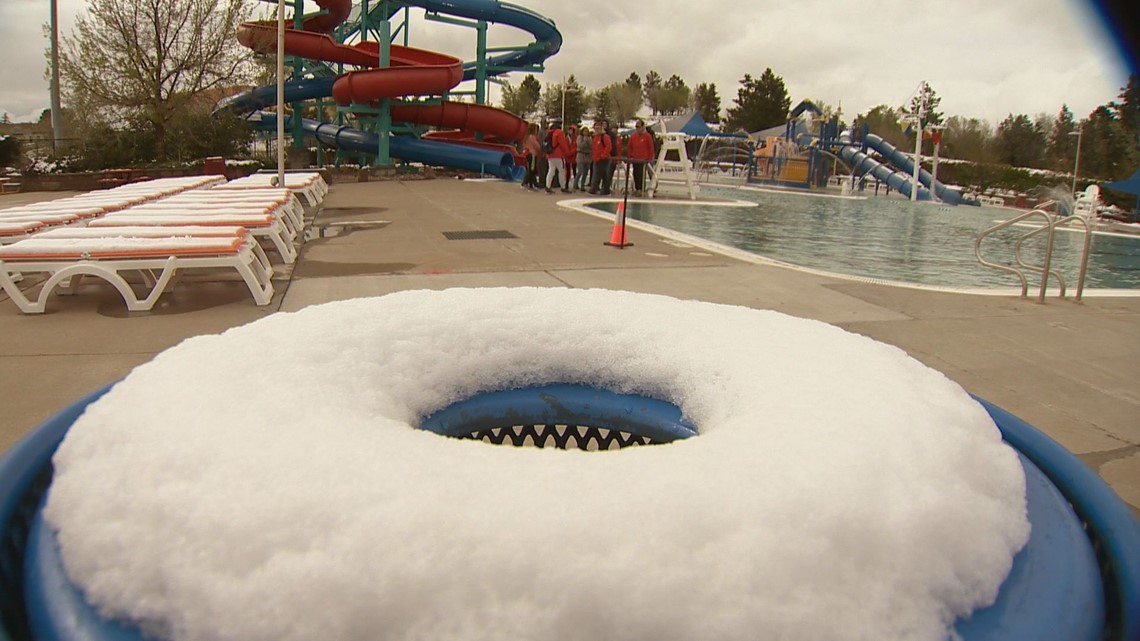 "We're in good shape. Our worry right now is just the water temperature. Hopefully, our heater can get it to where we need it to be for Saturday," Gentilini said. "Ideally, 84 to 86 degrees."
On Tuesday, he guessed the water temperature was hovering in the low 60s.
"Hopefully the sun hangs around, we'll warm it up quickly!"
9NEWS reached out to several other municipalities to ask about pool opening dates.
The cities of Aurora, Fort Collins and Boulder all plan to have outdoor pools open for the holiday weekend, according to city spokesmen. Water World, located in Denver, also plans to open Saturday.
A spokeswoman for the city of Denver said their pools typically don't open until after Memorial Day weekend, due to lifeguard staffers often being students who are finishing the school year. Denver Parks and Recreation's outdoor pools are scheduled to open on June 3.