ENGLEWOOD — The more rules they have, the greater the chance your team will get robbed.
The NFL is instituting all kinds of new rules this season. One, the new catch rule, is to dampen some of the recent controversies. The other, the no helmet rule, is to increase player safety and improve post-game health but will no doubt increase heated discussion.
Take the Hall of Fame game Thursday night. A pass from Baltimore quarterback Lamar Jackson to tight end Hayden Hurst in the end zone was seemingly broken up cleanly by the Bears' secondary, which would have presented third-and-13 at the Chicago 15.
But Bears safety Nick Orr was flagged for unnecessary roughness after his helmet incidentally struck Hurst. It was the type of call that would not have been made without the new rule.
That gave Baltimore a first-and-goal and on the next play, Jackson threw a touchdown pass to Hurst.
"They're trying to figure out what the standard is,'' said Broncos coach Vance Joseph. "To me, when you watch a football game, we all can recognize a play that we don't want -- when it's vicious. We don't want those plays when guys are getting hit with the helmet. It's not a weapon, it's for protection.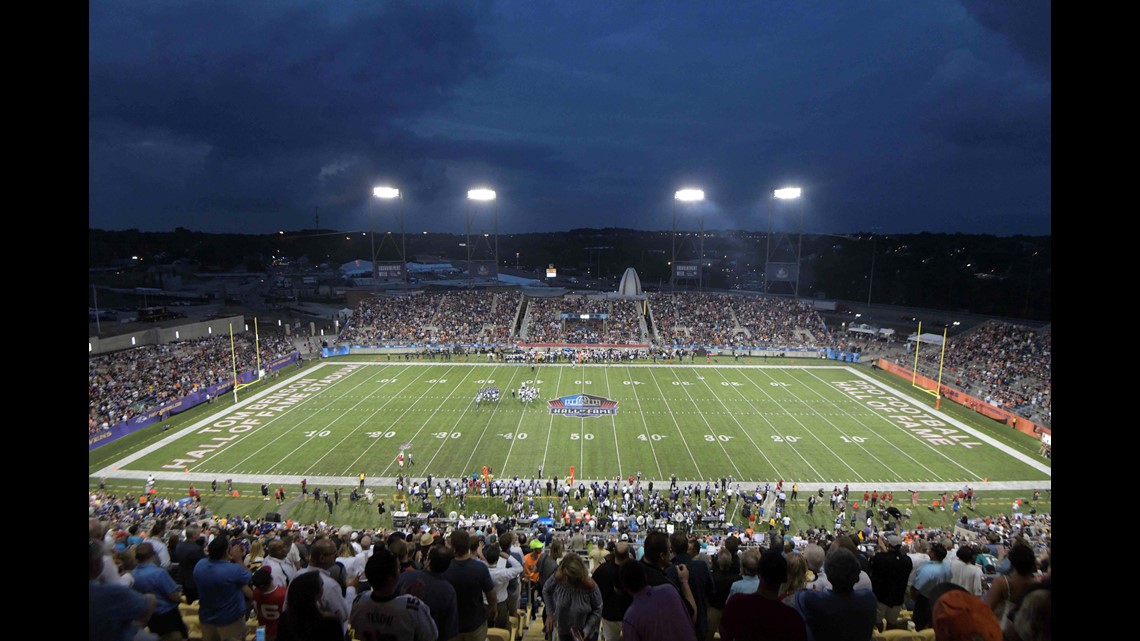 "I don't want to get to the point where every hard hit is a penalty. I don't want to go there. It's football. That's my concern. Every hard, football, clean hit cannot be a penalty. That's my concern."
Once again, the league has put officials in position where they increasingly must make a game-deciding, speed-of-the-game, incidental contact call.
"We're not concerned about it because that can happen on any foul,'' said line judge Julian Mapp, who led a presentation on the rule changes to the Denver media Friday afternoon. "Offensive pass interference, defensive pass interference. Defensive holding, offensive holding. A foul can happen on the last play of the game that can take a score away or give a team another opportunity to score. We call what we see. I know there may be a little debate on some things that we see. But we call what we see.''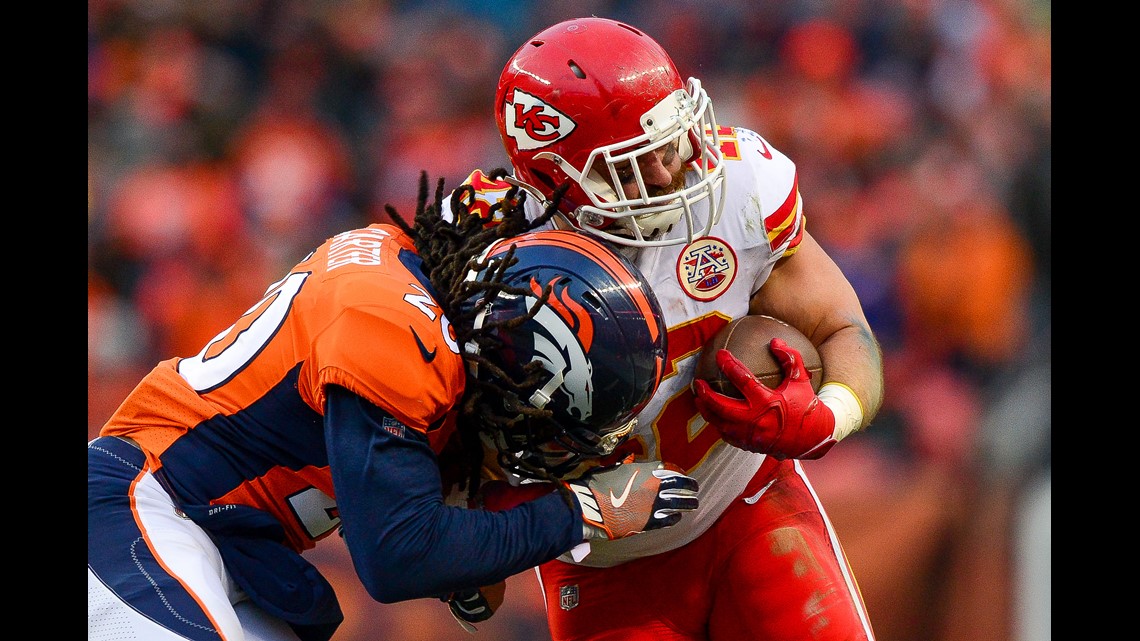 To those who go through the exercise of picking the Broncos' 53-man roster, you better have second-year safety Jamal Carter on there.
"Jamal Carter's had a great camp,'' said Broncos head coach Vance Joseph. "He plays with his hair on fire every day. He's playing 'dime' for us, he's also playing some high safety. He's a core special teams guy.
"The Broncos have done a great job over the years finding (college or undrafted) free agents.''
Last season, Carter, Marcus Rios and Dymonte Thomas were undrafted rookie contributors. This year, the Broncos gave relatively large, $15,000 signing bonuses to pass-rushing linebacker Jeff Holland and running back Phillip Lindsay.
"That's been one of John's strengths, that eighth round of the draft,'' Joseph said of his boss, general manager John Elway.
Broncos sign CU receiver, waive Boulder receiver
The Broncos couldn't wait any longer on Kenny Bell's hamstring to heal. Bell, who prepped at Fairview High School in Boulder, was waived/injured Friday. He was replaced on the roster by former University of Colorado receiver Bryce Bobo.
The Broncos had apparently given Bobo a heads up he might get the call.
"My agent told me a week before,'' Bobo said. "Then yesterday he was like, 'You're hopping on a plane. Pack your stuff up and get going.' So that's exactly what I did. I was surprised that it was so quick. I thought it was going to be like a three-week, two-week wait, but the season is right around the corner."
Unlike Bell, rookie inside linebacker Josey Jewell was able to return to practice Friday after missing the first week of camp with a hamstring strain.
"I was pretty mad, but you have to find a positive on any negative like that,'' said Jewell, who was held out of 11-on-11 periods. "I tried to learn a lot off the field, watching the older guys, watching other guys make mistakes and do it right.''
Not able to practice were tight end Jeff Heuerman (knee), safety Su'a Cravens (knee), and receiver Corey "Philly" Brown (concussion).
Brown, who has been out since a weight-room accident left him with a head injury prior to the second camp practice, was running along the sideline so he's getting closer to returning.
The Broncos are encouraging their fans attending practice Saturday to wear purple in the spirit of Alzheimer's Awareness Day. The Broncos will match any cash donation. …
Austin Traylor has been the Broncos' No. 1 tight end since Heuerman went down last week. …
Denver mayor Michael Hancock and his family were camp guests Friday.