ARVADA, Colo. — How loyal of a Nuggets fan are you? A local tattoo artist is putting that question to the test as he offers Nuggets tattoos at a discounted price throughout the NBA Finals.
"It was actually Game 3 with the Lakers, I was just like sitting here watching it and I was like, 'You know what?' I think I'm going to do some flash [tattoos]. I feel like we're going to the Finals and I feel like we're going to make it, so I was like why not, you know?" Mike Diaz, the owner of Triple W Tattoos, said.
Diaz is offering a wide variety of pre-drawn tattoos for $52.80. He told 9NEWS he has been a Nuggets fan all of his life and was not surprised to see them finally make it to the Finals.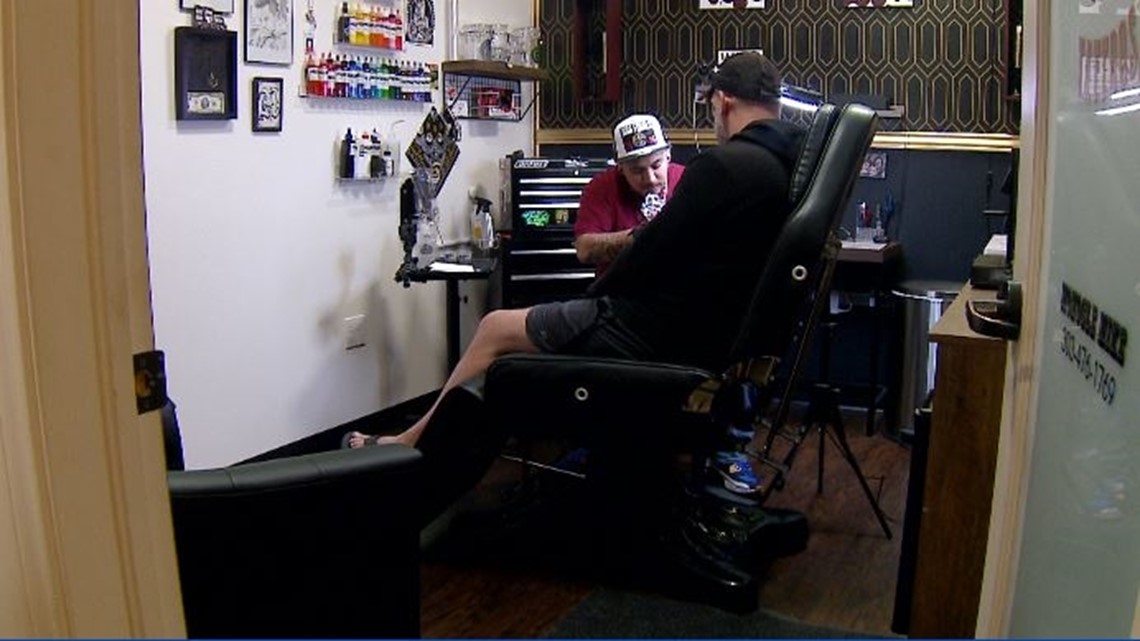 "It's real nice to see them finally, like, where I feel like they've belonged for a while," he explained as he worked on a tattoo for a customer. "I mean I feel like they have good chemistry on the court."
Bobby Weiss was Diaz's first customer interested in getting a Nuggets tattoo.
"I told several people I don't think the Nuggets would ever win a title and this year is like you know what? We'll show this dude." he said. "And they have man, its been awesome."
Weiss said the Nuggets are one of his favorite sports teams behind the Rockies, so to see one of his favorites vying for a title means a lot.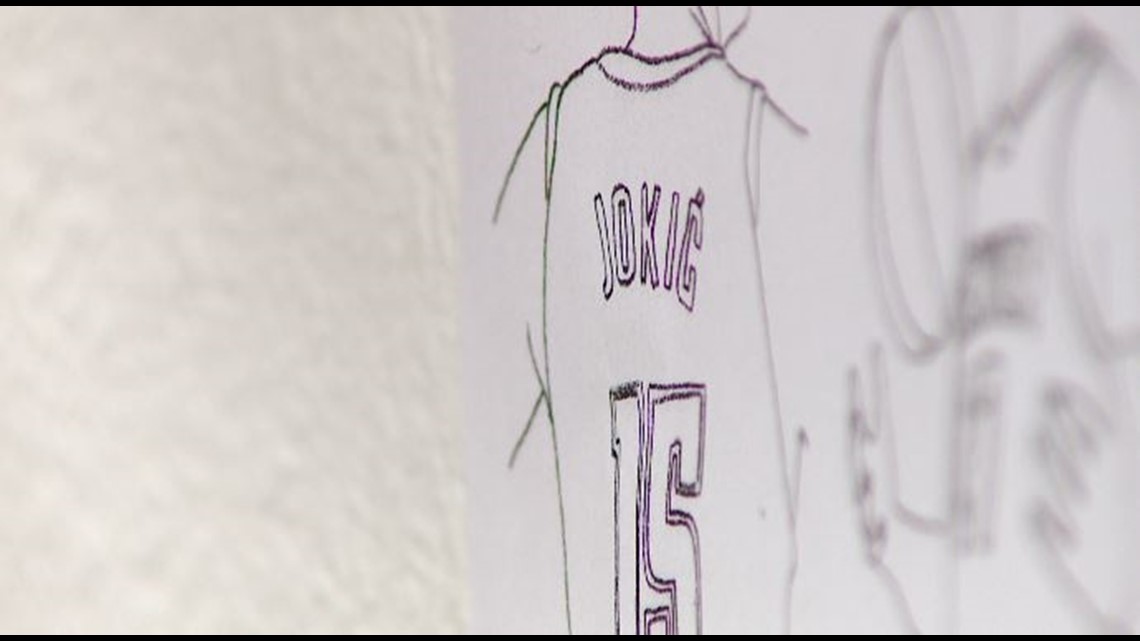 "If the Nuggets win, I may actually break down and cry because like none of my teams have ever won anything," Weiss said. "For us to destroy LeBron, like that actually made me cry."
Diaz said he's happy to supply this opportunity for dedicated Nuggets fans — he only wishes he could get one of the players in his chair.
"Yeah Jokic doesn't look like he has any so I'd like to get him in here," he said. "I mean it's kind of a small room so I don't know if he'd fit," he joked.
Diaz said he will offer the Nuggets flash tattoos through the Finals but if they win it all, he may extend it until next season.