COLORADO, USA — For three weeks, the 9NEWS audience around the world helped to decide the best sports movie ever made.
The winner after of the 64-film tournament: The Sandlot.
The beloved 1993 baseball classic tells the story of a new kid in town, taken under the wing of a young baseball prodigy and his rowdy team, resulting in many adventures in the summer of 1962.
No. 1 overall seed Hoosiers shockingly fell in the round of 32 along with other sports movie staples Raging Bull, Chariots of Fire and Remember the Titans. Early favorites emerged in the Sweet Sixteen with strong performances from Moneyball, Miracle and Cool Runnings. Eventually, even promising hopefuls Caddyshack and Field of Dreams would fall in the Final Four.
PHOTOS | The Sandlot turns 25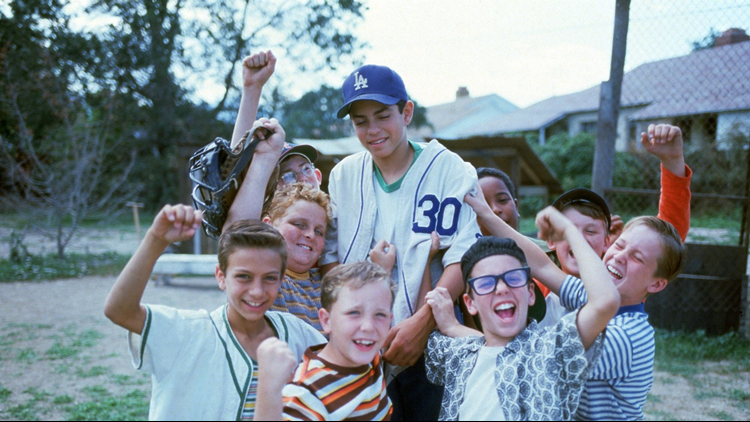 Each round was open during the following dates:
Round one (64 movies): Tuesday, March 17 — Friday, March 20
Round of 32 (32 movies): Friday, March 20 — Monday, March 23
Sweet Sixteen (16 movies): Monday, March 23 — Wednesday, March 25
Elite Eight (8 movies): Thursday, March 26 — Monday, March 30
Final Four: Monday, March 30 — Wednesday, April 1
Championship: Wednesday, April 1 — Friday, April 3
Winner announced: Monday, April 6
Here's how voting in the four-region field played out since March 17: