KUSA – Broncos outside linebacker Shane Ray was in Houston on June 14, ready to have another surgery on his troublesome left wrist, facing the likelihood of sitting out three months and missing the first two games of the regular season.
The doctor took another look at his X-rays. Now, the fourth-year, edge rusher is not expected to miss any regular season games and there's a chance he could be ready for the start of training camp that begins Saturday.
The doc eventually determined Ray could mend without surgery. Which would be ecstatic news except the wrist has been bothering Ray since it was damaged on the first day of training camp last year.
Ray missed the first six games of last season, and final two games because of the wrist injury. He had just 1 sack in the eight games he did play as the wrist affected his play. In the previous season of 2016, Ray had 8.0 sacks in a part-time role.
PHOTOS | Shane Ray Through the Years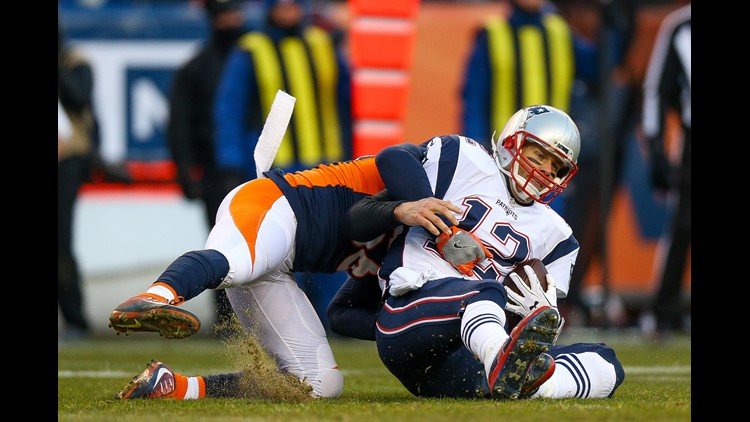 When Ray's wrist continued to bother him during OTAs (organized team activities), he was shut down from participating in minicamp June 12-14 and was scheduled for surgery.
It is to be determined whether rehab instead of surgery is the best course for Ray, who was the Broncos' first-round draft pick in 2015. He is in the final year of his rookie contract after the Broncos opted not to pick up his fifth-year option for the 2019 season.
As of Monday, the Broncos' medical staff were discussing whether to have Ray start training camp on the physically unable to perform (PUP) list or clear him for monitored participation.
But sometime during the preseason, Ray is expected to return and compete with rookie Bradley Chubb, the Broncos' No. 5 overall selection in the draft's first round, at the right outside linebacker position opposite Von Miller.
The Broncos open their preseason August 11 against the Minnesota Vikings (it would be a surprise if Ray plays) and regular season September 9 against the Seattle Seahawks (Ray would be expected to play).