No. 319 for the first-ballot Hall of Famer.
Champ was representing the Broncos this week after he was in Washington as a famed alumni last week.
"Completely random,'' said Bailey, who played the first five years of his 15-year career with Washington and final 10 years with the Broncos. "The funny thing about last week, I didn't know Clinton Portis was going to be there. And I was with him on the bus ride over, with him during the game. We spent the whole weekend together."
Portis and Bailey were traded for each other prior to the 2004 season. Even though Bailey was the more valued shutdown corner while Portis played the less valued running back position, that's not how it was considered back then. It was Bailey and a second-round draft (that turned out to be future 1,000-yard running back Tatum Bell) who were traded to the Broncos in exchange for one, Clinton Portis.
That trade does not happen today.
"Never. Ever,'' Bailey said. "That type of trade will never happen again."
Bailey was among the 150-plus former players, coaches and staff who were part of Broncos' alumni weekend to celebrate the recent Hall of Fame induction of 2015 Super Bowl champion captain and outside linebacker DeMarcus Ware and the 25-year anniversary of the Super Bowl XXXIII championship team. The Broncos went back-to-back years with hosting reunions for their back-to-back Super Bowl teams.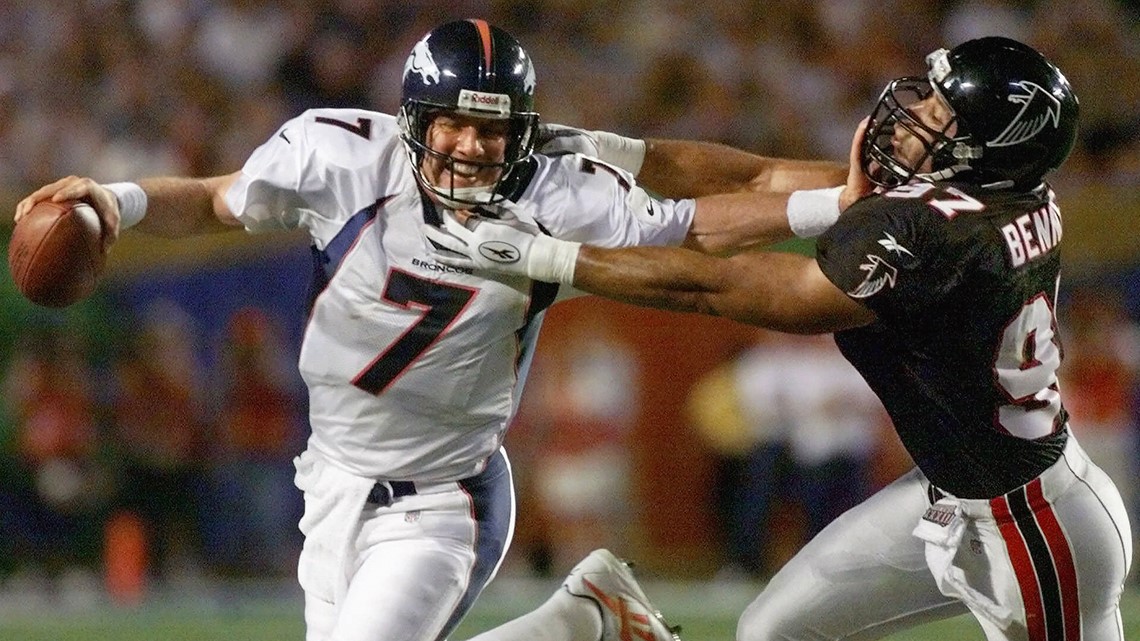 Mike Shanahan, the Ring of Fame head coach for both those Super Bowl title teams, liked this year's reunion best.
"You can tell the organization is under new leadership, new ownership,'' Shanahan said about the Walton-Penner group. "It was done the right way."
Ware was only a Bronco for three of his 12 NFL seasons – the Cowboys got him for his first 9 seasons – but he said his time here changed his life. That's all.
"It changed my life because, getting released by a team (the Cowboys after the 2013 season), you don't know if you're going to get a second chance or not,'' said Ware, who had 21.5 of his 138.5 career sacks in Denver. "Not only did I get a second chance, I got a rebirth. When I came here Von Miller was here. Peyton Manning was here. Aqib Talib, T.J. Ward to name just a few of those other guys, all of us got second chances to come here and celebrate.
"And for all of us to come together to win that Super Bowl that year when Peyton was down and Brock Osweiler to go in the game, Shaq Barrett to go in the game, it was really iron sharpens iron and one-man-sharpens-another mentality."