ENGLEWOOD, Colo. — Three weeks ago, they were future Broncos' stars with unlimited possibilities.
Today, they are rookies with a long way to go.
Here are reasonable expectations for each of the Broncos drafted and premium (minimum $10,000 signing bonus) free-agent rookies – with the understanding each has a chance to pull a Phillip Lindsay and soar beyond.
Round (Pick) … Player, position
1. (20) … Noah Fant, tight end
A difficult projection. The Broncos are paying $4 million to returning starter Jeff Heuerman so that would make Fant the No. 2 who could start five to eight games in two tight end sets.
Then again, go back to the 2015 season when the Broncos were running Gary Kubiak's offense. When Vernon Davis either wasn't on the team (he was acquired in a midseason trade) or benched, Owen Daniels was the starter who played roughly 80 percent of the snaps and backup Virgil Green played 42 percent.
Fant's game is more like Daniels' in that he is a better receiver than blocker and Heuerman is more like Green in that he will be asked to do more blocking than catching.
Broncos' offensive coordinator Rich Scangarello is once removed from the Kubiak coaching tree. Fant will eventually become the Broncos' No. 1 tight end but will it be this year?
A healthy Jake Butt and Troy Fumagalli will also have a say in how the tight end snaps are divvied.
2. (40) … Dalton Risner, left guard
An every-down starter. It's somewhat surprising the Broncos plan to line up the rookie Risner next to third-year left tackle Garett Bolles because the team thought was in need of mentoring his first two seasons. Meanwhile the veteran Ron Leary moves from his natural left guard spot over to right guard alongside fellow veteran Ja'Wuan James.
Bolles and Risner are both Type A personalities. Maybe they'll be the perfect for each other. Pro Football Focus ranked Risner as one of the best blockers in college football last year.
2. (41) … Drew Lock, quarterback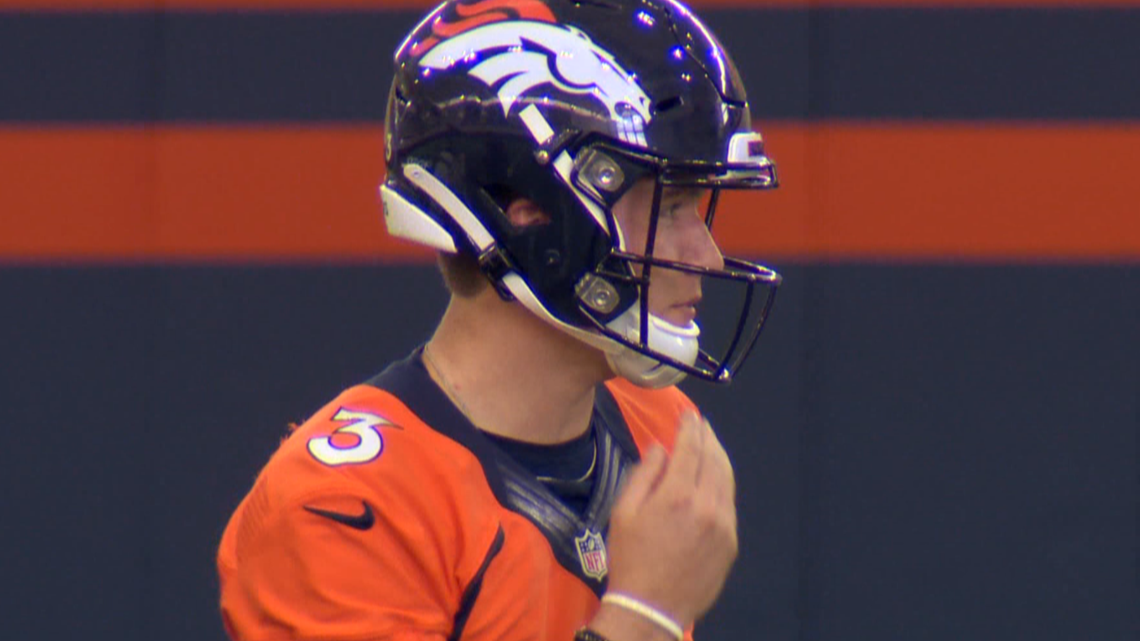 If all goes well he will get one start – the final game of the regular season after Joe Flacco has already led the Broncos to a playoff spot.
From what little we've seen of Lock during the Broncos' rookie minicamp, his arm talent is special. He will need reps in practice and the preseason to develop awareness from the pocket and consistent accuracy on the intermediate throws.
But he can move and chuck it so even if he won't have that veteran know-how this year, he can still come off the bench and win a game or two if Flacco gets bruised up for a week or so.
3. (71) … Dre'Mont Jones, defensive lineman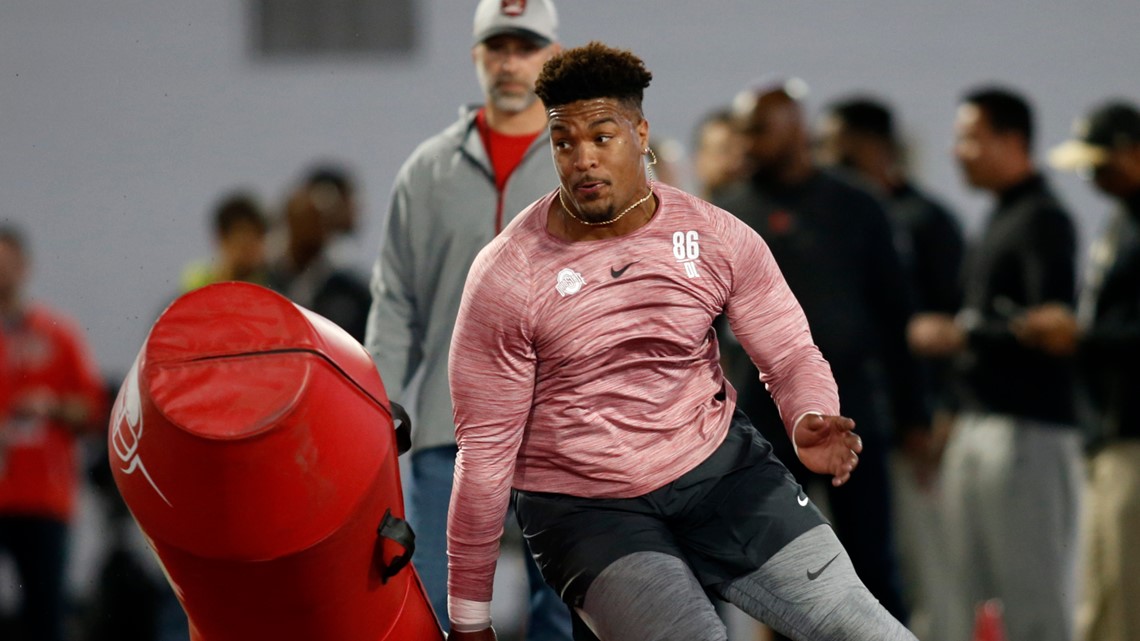 Rotational player who could get 25 to 30 percent snaps a game. Defensive linemen and receivers usually take a year or so to develop – the Broncos are still waiting on second-round draft pick DeMarcus Walker and another second-rounder, Adam Gotsis, did little as rookie – so don't be surprised if Jones contributes more towards the end of the season than he does early.
5. (156) Justin Hollins, linebacker
Part-time/special teamer. He's got the speed and size to become a core special teamer. Could be the No. 4 edge rusher behind Von Miller, Bradley Chubb and Jeff Holland, or third-down inside linebacker with coverage responsibilities.
6. (187) Juwann Winfree, receiver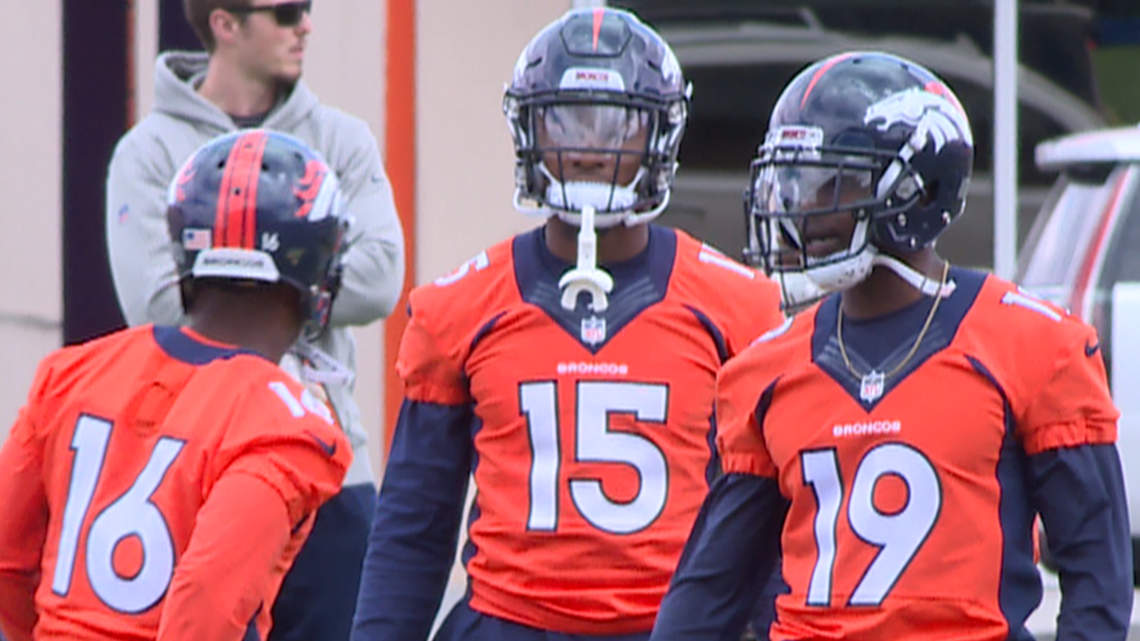 The top four receiver slots are taken by Emmanuel Sanders, Courtland Sutton, DaeSean Hamilton and Tim Patrick. The 6-foot-3, 215-pound Winfree has a good chance to make it as the No. 5 receiver, especially if he proves himself on special teams.
Undrafted, Brett Rypien, quarterback
Has a chance to make the 53-man roster as the No. 3 QB. His roster competition is veteran Kevin Hogan.
Undrafted, Alijah Holder, cornerback
Has a chance to stick on 53 as the No. 5 cornerback behind Chris Harris Jr. (providing he eventually ends his contract holdout), Bryce Callahan, Kareen Jackson and Isaac Yiadom.
Undrafted, Malik Reed, edge rusher
Has a chance to make the 53 as a rotational pass rusher.
Undrafted, Joe Dineen, inside linebacker
Has a chance to make the roster as a backup to Todd Davis and Josey Jewell.
Undrafted, Trinity Benson, receiver
At this point, you'd have to project him for the practice squad. But the No. 5 and 6 receiver spots are open for competition.