LAKE GEORGE, Colo. — Colorado Parks and Wildlife is warning those who plan to ice fish at Eleven Mile State Park of "life-threatening ice conditions."
The reservoir, which is southwest of Denver, is experiencing dangerous pressure ridges, CPW said. This happens when two ice sheets, driven by changing temperatures and winds, collide. Part of the ridge remains above the surface after the collision, but the ice at those points can be thin.
CPW said the pressure ridges at Eleven Mile this year are "unprecedented."
> The video above shows how Parks and Wildlife officers stock the reservoir during the winter.
While the ice at the ridges is stable in the cool, early morning hours, CPW said it will break as the temperature gets higher.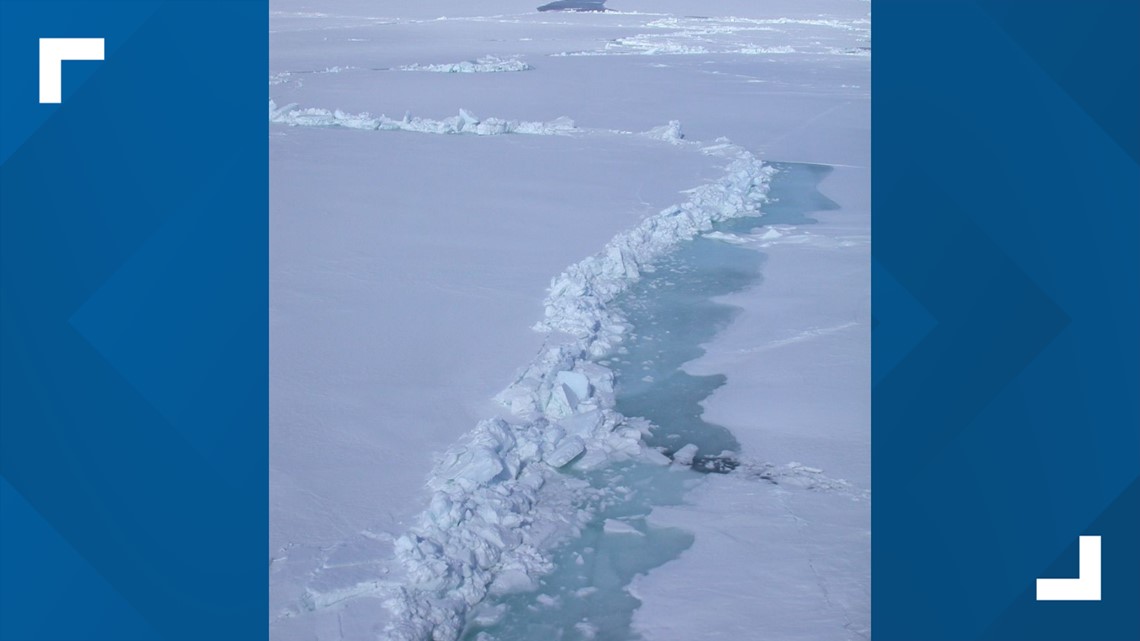 If someone chooses to ice fish at the reservoir, CPW asks that they make sure there is at least one other person in their hut.
"Anglers should go out in pairs for safety," said Eleven Mile State Park Manager Darcy Mount in a news release. "If you're alone in a hut, our rescuers can't see inside, and you'll have to self-rescue. These conditions are very dangerous."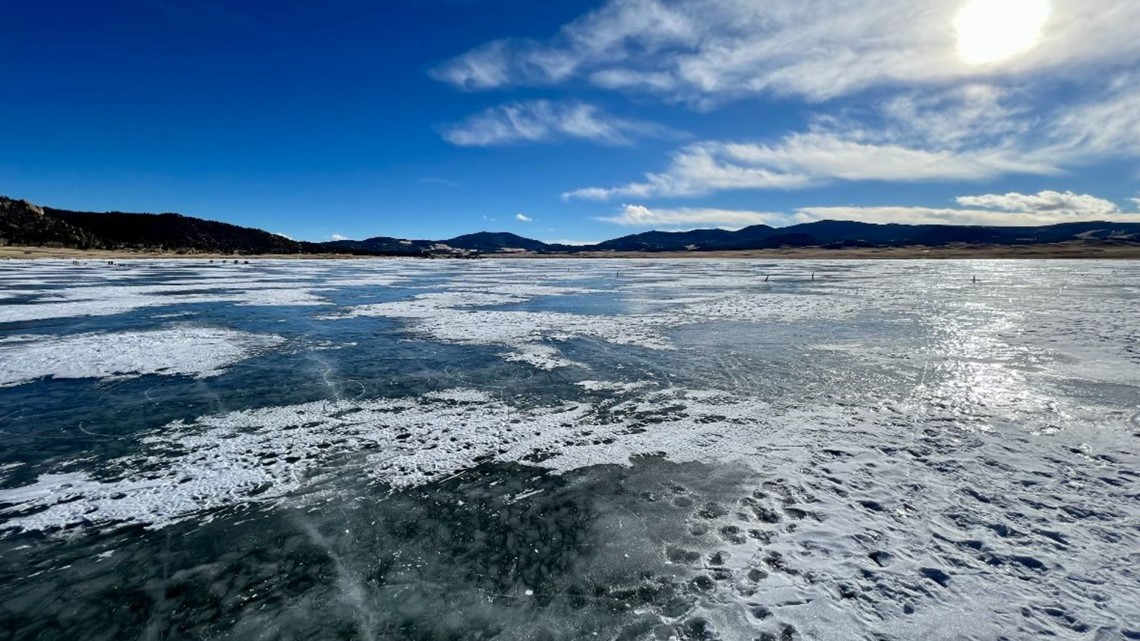 The most unstable conditions are by Witcher's Cove and Coyote Ridge, according to CPW.
CPW said several people have fallen through the ice at Eleven Mile, but no injuries have been reported.
Eleven Mile State Park is a gold-water reservoir in Lake George that is well-known for its fishing. It's also a popular spot for camping, sailing, windsurfing and ice boating.