As of Thursday morning, the San Juan Mountains had their highest season-to-date snowpack on record. The San Juans' snowpack was at 181% of its season-to-date average on Thursday morning, making it the highest on record, according to NRCS data.
Official Colorado snowpack records date back to 1987.
A recent run of snow, primarily focused on the southwestern part of Colorado, has boosted snowpack levels from just above average at the end of February to near-historic levels in the last few weeks.
Statewide, Colorado is at its fourth-highest snowpack level since 1987. It's also the highest such level since 2019, and there's a good chance that could push into record territory as soon as this weekend.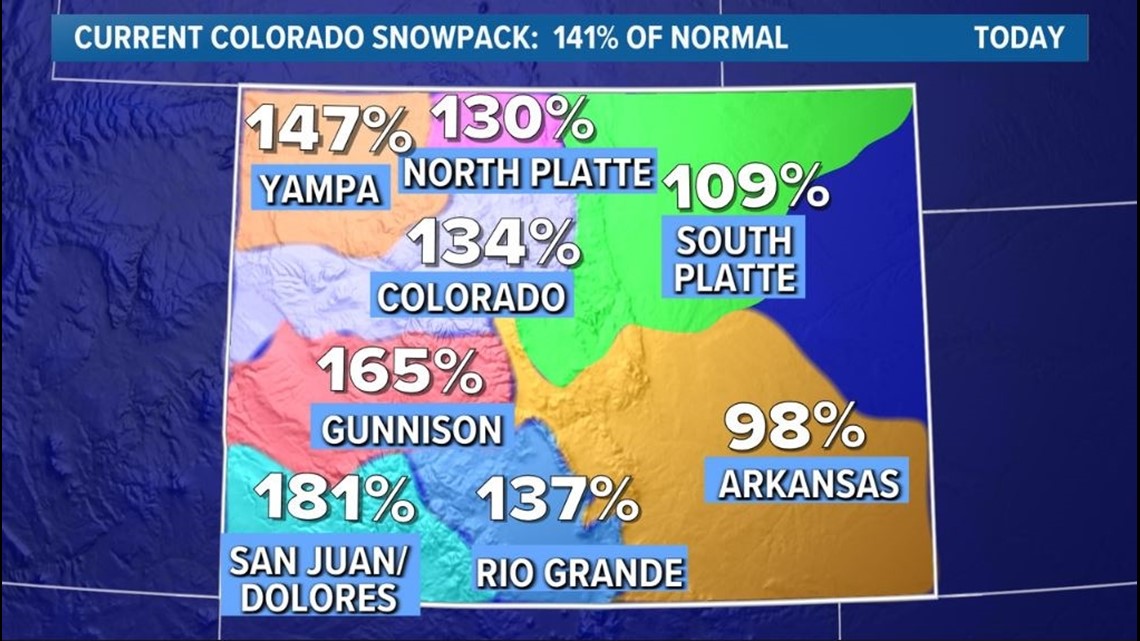 And with more snow in the forecast, these numbers will probably only continue to climb.
The same series of storm systems leading to historic rain and snow for California is also largely responsible for the recent run of storms blasting through the Colorado high country.
While most of the state has enjoyed a significant reduction in drought and plenty of snow this season, not everyone has seen the heavy snow. The Arkansas River basin overall remains slightly below its season-to-date snowpack average, and even within the bases that are above average, there are some snow holes as well, notably along parts of the Front Range and the I-70 corridor.
All-in-all, though, it's good news for Colorado, though avalanche danger will likely remain higher than usual over the next few weeks as a result of this.