DENVER — We're about to see some pretty wacky weather this week in Colorado.
The remnants of Tropical Storm Harold, which made landfall over southeastern Texas on Tuesday, will spin their way toward Colorado later this week, likely leading to periods of heavy rain over parts of the state Friday and Saturday.
After it made landfall Tuesday over coastal Texas, Harold's remnants will push west into northern Mexico, eventually spinning north into Colorado on Friday and Saturday.
It doesn't appear that severe weather will be a major hazard at this time, although that could change.
That could lead to tropical downpours over Colorado, especially on Friday. A widespread 1 to 3 inches of rain could douse northeastern Colorado, including the Denver metro area. Again, most of that will likely fall on Friday. Some locally higher totals are possible as well.
The mountains will first see some of the heavy rain from this system, starting on Thursday. The San Juans could see some heavier rain on Thursday before it moves into eastern Colorado (including the Denver area) on Friday.
The steadiest and heaviest rain in the Front Range will probably fall on Friday afternoon and Friday night.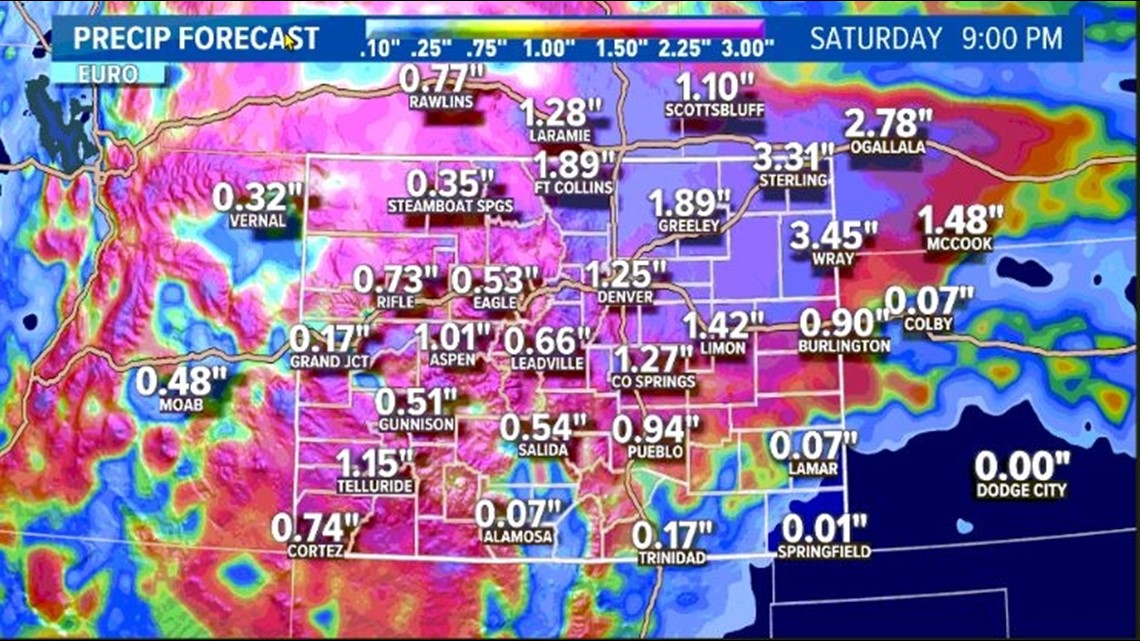 Flash flooding could be a concern, particularly in areas that pick up more than 3 inches of rainfall. Burn scar locations in the mountains will be especially vulnerable to flooding. However, widespread flooding isn't expected to be an issue form this system.
What's especially unusual about this weather dynamic is the fact that the tropical moisture will come from a system in the Gulf of Mexico, rather than one in the Pacific.
Colorado will semi-regularly see rain from a remnant tropical storm or hurricane that originates in the eastern Pacific Ocean. But while not entirely unheard of, it's highly unusual for Colorado to get rain from a tropical system originating in the Atlantic basin.
Because our weather almost always travels from west to east, we're used to generally looking west to find where our next storm system will be coming from. This storm, thanks to a big ridge of high pressure sprawled out over the central U.S., will come from the south and east.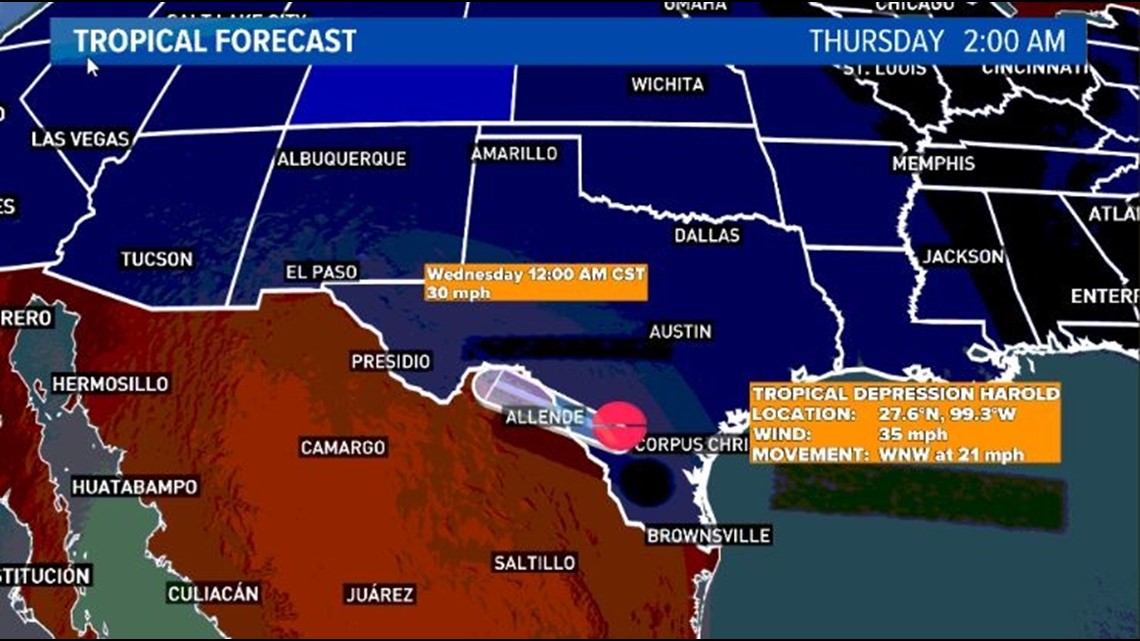 Winds around an area of high pressure travel in a clockwise direction, so if an area of high pressure is both strong enough and lasts long enough, it can steer a storm from the Gulf of Mexico in our direction. Still, though, that setup is highly unusual.
How uncommon is it for an Atlantic-based tropical system to drench Colorado? Very.
According to Colorado state climatologist Russ Schumacher, the last Atlantic tropical system to bring more than an inch of rain to Colorado was Dolly in 2008. Before that, a 1942 storm drenched eastern Colorado with 1 to 4 inches of rain.
Since the early 1900s, there are only three known storms to have brought at least an inch of rain to eastern Colorado.
Because tropical cyclones can sometimes get ingested into other systems and exact records can vary, there may be another storm or two missing from that list. Regardless, though, it is unquestionably a rare feat for Colorado to feel the remnant impacts of an Atlantic basin tropical cyclone.