COLORADO, USA — When Amanda Gordon took what she calls a 'leap of faith' in 2018, she didn't initially realize she was making history. Even though the auto industry in the United States dates back some 130 years, a Black woman had never owned an auto dealership in the state of Colorado.
CIADA, the Colorado Independent Auto Dealers Association, issues licenses for auto dealerships in Colorado. Before Gordon, CIADA had never had a licensee who was a Black woman.
She sat down with 9NEWS to talk about her status as a trailblazer, what she's had to overcome and how the auto industry could improve.
(Editor's note: Responses have been edited for context and clarity.)
9NEWS: What was it like to find out you're the first Black woman to own a car dealership in Colorado?
Amanda: There was such a dichotamy of feelings like, 'Oh my God, I'm the first. My ancestors would be so proud.' And then it's like, 'Wait a minute, what year is it?' Cars? The car industry has been around since the 1890s. I'm the first? But, I do believe it's because of lack of knowledge. When we grow up, there's such a stigma around car dealers. Like nobody says, 'I'm going to be a car dealer when I grow up.' You just don't hear that. I mean in fact if a young person was to say, 'I'm going to be a car salesmen when I grow up', they'd be like, 'Ew, that's icky,' right? I want to change that. Because, it's not icky. It's no different than someone who sells cellphones. It's no different than someone who's, you know, selling any goods for that matter. It should be fun. It should be exciting. It's cars. It's sexy for crying out loud. Who doesn't like cars?
As a woman of color, what have you overcome to get where you are today?
Amanda: Our grandfathers and great, great grandfathers weren't allowed to buy land, let alone businesses. So, we're starting from scratch. We're first generation. And, it's not for lack of intellect. It's not for lack of work ethic. It's just for lack of opportunity. And a lot of the women that are at the helm within automotive are people who are married into the industry or their father left it to them because they're 3rd, 4th, 5th generation. And, unfortunately being a woman of color, we don't have that legacy. We weren't afforded those opportunities. For the longest time I had imposter syndrome: I don't deserve this. I don't belong here. I'm going to fail any minute. It's going to just crash and burn. And now, my thought life is surround by positive affirmations. Because, what we think about, we bring about. My parents raised me to fight ten times as hard because I always had two strikes against me. One, I was a woman. Number 2, I was a Black woman. So, I just knew I always had to be better. I always had to work harder. I always had to rise above because I was being compared on a playing field that's not necessarily equal or fair or even. And so, I never stopped to think that something didn't happen because of the color of my skin or something didn't happen because I'm a woman or something did happen because I was a woman or something did happen because of the color of my skin. I just knew that if I had a goal, I wouldn't stop until I got there. And, it makes me emotional because I sit at tables with people who have been handed things. I sit at tables where people are not as hard-working or really don't care or aren't as passionate as I am. But, yet they're ahead of me because of the color of their skin or because of their gender. And, it just makes me want to fight even harder to be bigger and to be better and to have a staff and a team and a consumer base that looks like me so I can say, 'We did that.' And, I know it makes my ancestors proud, too. I'm my ancestors' wildest dreams. And the tables I sit at, I'm usually the only female and certainly the only person of color. And, I hold my own in those spaces. And, I don't cower down. I don't feel small. I feel like I belong. Because I know that I've had to outwork everyone in that room to get there. So, I am very proud of what we've been able to do. We have a huge impact on our community. And, when I look at my Facebook inbox and I see all the women who say, 'I admire you. I watch you from a distance. Keep pushing. You motivate me.' That keeps me going.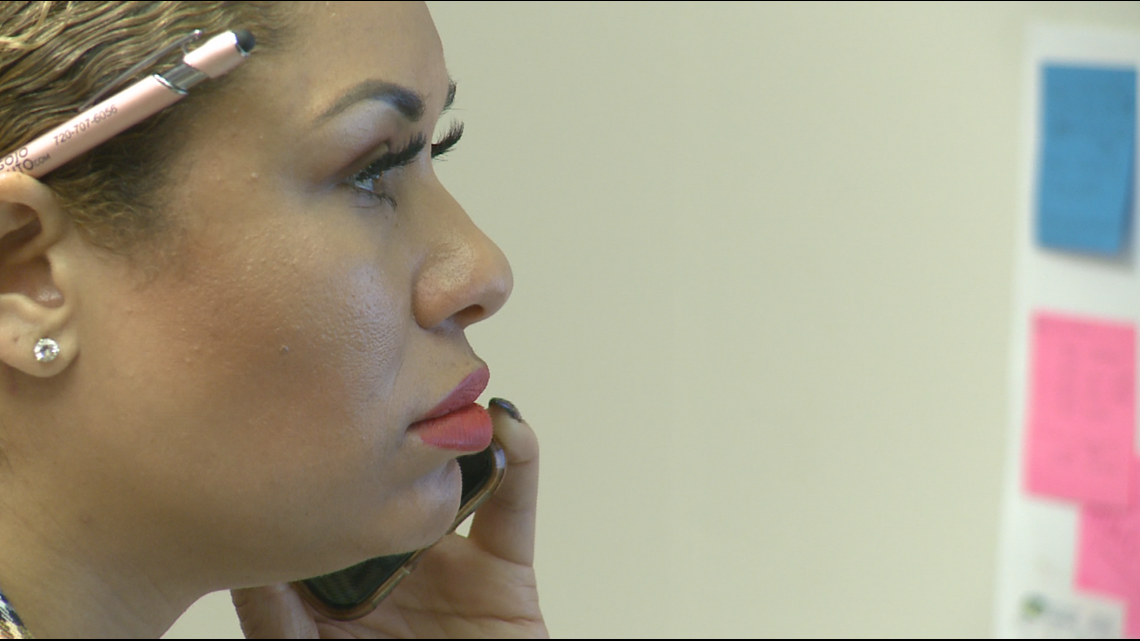 Despite the struggles, what has the automotive industry done for you?
Amanda: The automotive industry has afforded me so much. And, I can't stress that enough. I don't have a college education. I am a single mother. I'm a divorcee. I was a softball player. I had an opportunity to go to Florida A&M on a full-ride scholarship. And, a couple of months before graduation due to some family issues, I dropped out of high school. And forever, that decision haunted me. Until about two years ago actually. I had, ever since I was 13, issues with alcohol and drug abuse. And, I was offered a second chance of life November of 2018. I got sober and I haven't had a drink or drug ever since. I lived the fast life. The car business is also known for having some crazy people working in it because again, you don't need a degree to make six-figures. You don't really need any experience in the car business. You can just jump right in and make a lot of money. And, I decided to change my life seriously based around my substance abuse issues almost 3 years ago. And, it forever changed my life. I'm not the same person I used to be. Dropping out of high school, not even out of college, but dropping out of high school for crying out loud. And, then getting my GED. And, then going in and out of college because it wasn't for lack of being smart enough, it was just for lack of discipline. And for lack of guidance. And for lack of having stability due to some of my addictions. I can't stress enough that don't count yourself out. I had a disease that needed to be handled before I could even step into my power. To the women who have dropped out of school, or have faced abusive relationships, who have faced divorce, who have faced being a single mom, there is a way out. This second chance means the world to me. And, I don't want to squander it. I want women to know my past so that the women who are out there who are going through the same thing, know that they can overcome and they can be successful, whatever that looks like for them. I had to give up who I was to become who I am.
What changes would you like to see in the auto industry?
Amanda: The problem is how the process has been for so many years. It hasn't changed. Because, the people sitting at the table hasn't changed. The people running the industries hasn't changed. So, we need to change the dynamic, the diversity, the look, the feel, the face, the walk, the talk of the people who are sitting at the table so that we have more examples, we have more opinions, and we can really change the way this industry is portrayed. But, we do that through action, right? We have to walk the walk. We can't just say we're going to do better. We have to actually do it. And, it starts one customer at a time. When you ask our customers and you read our reviews, what was different about GoJo, the first thing they say is everything, from the moment you walk in, to the staff, to the way we follow up after the sale. Because, we still care about you when you leave off the lot. We're different. In my 19 years of being in this industry, I've seen it done right. I've seen it done wrong. I don't want to reinvent the wheel. I just want to change the experience. The industry is so dynamic. And, I love it. It's been so lucrative for me. It's been so fun. It has made me the woman that I am today. But, there are some changes that need to be made. And, it's time we address that. Especially, if we want to attract the next generation. They do things differently. They have different expectations. And we need to cater to their expectations, not our own. Because, at the end of the day, the consumer writes our paycheck. I don't write my paycheck. If I don't have any customers, I don't make any money. So, it behooves me to pay attention to what they're saying. And, they're saying they want a faster process. They're saying they don't want to be ignored. Women make 85% of the buying decisions in the household. It's time we pay attention to the female buyer and cater to them. Not just in the sales process, but also to the way these cars are being designed. From where they put the mirrors and the lights and the window controls. They don't make room for our nails. It's just little simple things that from the engineering of these cars to the process of selling these cars, it's time we start listening to who's buying these cars and really paying attention. And, when we start doing that I also think by doing that we can also attract an interesting and unique sales force so that we can cater to that crowd. Because, our sales force should be as unique as our buyers. It should be as diverse as our buyers. And, it starts with having unique faces that are sitting at the table. If you can't be it, you can't see it. We're also attracting more women into the industry because it's also been known as a male-dominated space. By a female sitting at the head of the table, representation matters. I tend to attract more women into the automotive space. My staff is 80% female. And, it gives women an opportunity to be successful in an area that they might not have considered previously. When you walk into our dealership it feels like a home. It feels like a living room. It doesn't feel like a dealership. That's by design.
What are some of the life experiences that inform the way you do business?
Amanda: My very first car dealership experience was when I was 16-years-old. And, it was my first car. My mother and I were at the dealership. It was my 16th birthday. And in fact, I missed school. She pulled me out of school so we could go get my driver's license and go get my first car. What should have been one of the best experiences of my teenage life turned out to be a nightmare because of the salesperson. And, I can see his face to this day. I can remember what he looks like because it was such a pivotal moment in my life. My mother had a budget and we needed to stick to that budget. And, the car that we picked out – I think it was around $4,500 dollars at the time – was a 1996 Hyundai Accent, white in color, manual transmission. I'll never forget it. But, the guy says, 'Oh, that's your budget,' and takes us to what we call the back 40 – the less expensive cars. And, he really didn't show us anything, didn't participate much in the transaction. And, when my mom asked a question, he said, 'You know, I'm not making much on this sale anyway. So, just pick something and let's get on with it.' A car purchase is the second largest purchase a person makes in their life. It was kind of stripped and taken away from me because all this guy cared about was money – didn't care about our experience. And so, that was the first seed that was planted. That is our fundamental value, making sure that our customer is happy, confident and assured that they are getting a quality vehicle and what their family needs and deserves when they leave GoJo Auto. Never is a customer wasting our time, right? We're here to do a job. And if that job takes 10 minutes, great. If it takes 3 days, it takes 3 days. A lot of times our community has financial disparities. So, there's some challenges with either credit or down payment that we have to overcome. And, instead of kicking them out and telling them, 'Come back when you can afford it,' we find a way to get that family the transportation that they deserve. Because, they've got to get to work. They've got to get their kids to and from school. They've got to get to the grocery store. They've got to run their errands.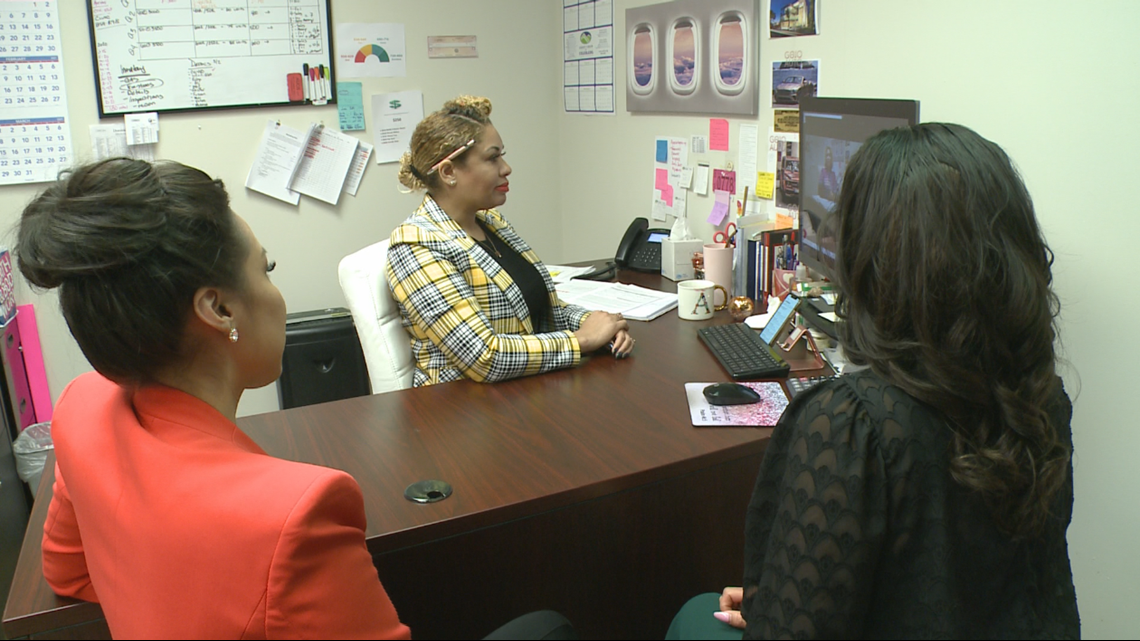 How do you help customers avoid financial problems as a result of buying a car?
Amanda: When you're dealing with used cars, you're usually dealing with disparities in finances. Our cars are less expensive. And, with that comes a buyer with unique financial needs. So, when we talk about financial needs and disparities, you're usually talking about minority communities because there is a lack of financial literacy. We have teamed up with a nonprofit called Operation Hope that teaches financial literacy. They're a national organization and they have an office here in Denver. For our customers who are unable to buy because of credit or for lack of money down, we actually refer them through this program and it's free of charge. And, it teaches them not only how to get their credit together and put them on a path to purchase a car, but also on a path to purchasing a home, which is the ultimate financial freedom goal. And so, not only do we care about their finances, we teach financial literacy. Every single one of my staff members has been through the program, including myself. And so, that's one of our fundamental values, not just slamming people into cars that we know is going to keep them in that financial cycle. But, we've teamed up with an organization that we know is going to help them not just buy a car, but change their thoughts around finances. So, that's going to put them out into the community with a better mindset and a better confidence because now they've got their money together. They have an idea and the concept of how to be financially successful. So, do we care? Absolutely. We care because it affects our community directly.