ADAMS COUNTY, Colo. — A long-running cocaine trafficking ring has been dismantled after an 18-month investigation - dubbed Operation Full Circle - and led to more than 30 people being indicted on a long list of charges, the 17th Judicial District Attorney's Office said Monday.
Some of the charges members of the drug ring face include trafficking, money laundering, conspiracy and racketeering.
Officers with the North Metro Task Force, a multi-jurisdictional unit that investigates illegal drug activity in Adams County, began investigating the trafficking ring in May 2021. In October 2021, the task force teamed up with the DEA, the District Attorney's Office said.
The ring was run by two brothers, Gustavo Mena-Flores and Martin Mena-Flores, the DA alleges. Gustavo led business interests from Juarez, Mexico, while Martin ran his portion of the illicit drug business in Adams County, the DA's office said. During the investigation, detectives learned the trafficking ring had been running undetected for about 15 years.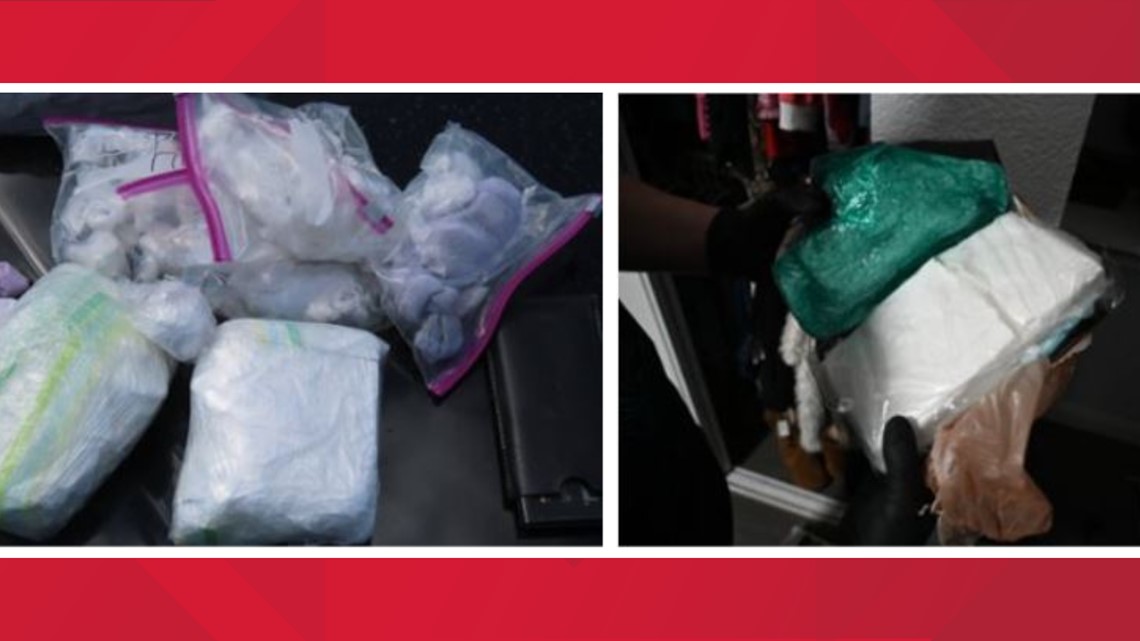 "Through this 18-month investigation detectives worked countless hours, seven days per week, to build our grand jury case," said Chad Wooten, commander of investigations with Brighton Police. "It's important for the community to know that work like this is constantly underway. Even when we can't share much information with the public, because we need to preserve the integrity of the investigation and prioritize the safety of the undercover detectives, we are working hard behind the scenes to get dangerous drugs out of our community."
As a result of the operation, about 32 pounds of cocaine were seized, along with four firearms, 15 vehicles, five residences and $283,514 in cash.
In all, 31 people have been indicted for their respective parts in the drug ring. So far, 18 members of the ring have been arrested. Authorities believe some of the 13 others who were indicted may be in Mexico.
9NEWS+ has multiple live daily shows including 9NEWS Mornings, Next with Kyle Clark and 9NEWS+ Daily, an original streaming program. 9NEWS+ is where you can watch live breaking news, weather updates, and press conferences. You can also replay recent newscasts and find videos on demand of our top stories, local politics, investigations and Colorado specific features.