DENVER — Even if the Denver School Board votes to reinstate fired McAuliffe International School principal Kurt Dennis, board members said the superintendent has told them he won't return to the middle school.
Superintendent Alex Marrero fired Dennis last month after he told 9NEWS he was concerned about the district's requirement of daily staff pat downs of students accused of serious crimes — up to attempted murder.
At a town hall meeting about the firing at Manual High School, parents and community members brought their concerns about Dennis' firing to three board members, Auon'tai Anderson, Scott Esserman and Michelle Quattlebaum.
The board members said they could not address why Dennis was fired, citing the need to keep personnel matters private. But most community members still shared their anger at the district for removing the principal.
A handful shared their perspective that McAuliffe did not adequately serve their children of color – one of the concerns raised in Dennis' termination letter.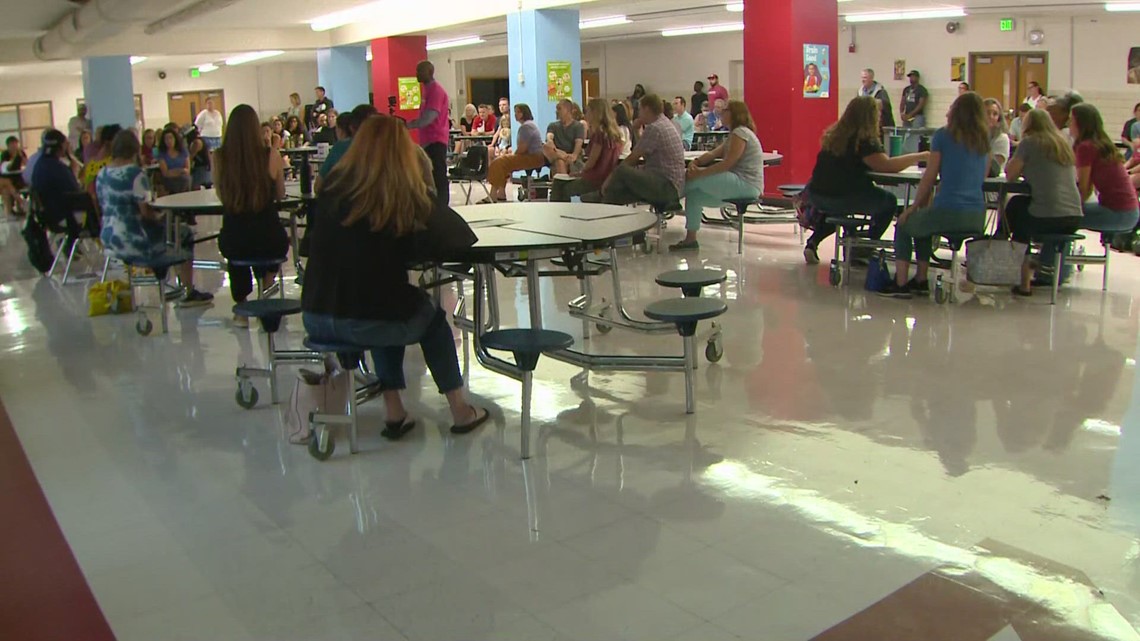 However the biggest applause of the night came when speakers called for the board to punish the superintendent for firing Dennis.
Dennis' supporters circulated a letter he penned responding point-by-point to the DPS termination letter, which was provided by the board member.
In the letter, Dennis again said he did not divulge any personal information about students in his interview with 9NEWS. He provided data that he said shows students of color performed better under his leadership at McAuliffe.
In an interview with 9NEWS following the town hall, Dennis' direct supervisor, Executive Director of the Northeast Denver Innovation Zone Colleen O'Brien, said all of the investigations she has reviewed into Dennis were unfounded. She said she was surprised by Marrero's decision to fire him.
The school board is set to officially accept or reject Dennis' termination at a meeting on Aug. 24. None of the three board members at Tuesday's town hall would say how they planned to vote.