DENVER — In addition to older Coloradans, there is another group of people at a higher risk of getting COVID-19.
Even though our state has roughly 2.7 million more white people, communities of color are seeing the virus spread two to three times as fast.
This isn't because of the color of their skin. It's because of the disproportionate risk that comes with poverty, lack of health care, lack of benefits, lack of job security and limited or no access to testing for the novel coronavirus.
9NEWS Reporter Lori Lizarraga and Photojournalist Austyn Knox traveled from Fort Morgan to Estes Park to Globeville to Montbello for a series of reports about the Colorado communities that are underserved because of the COVID-19 pandemic.
You can see all three of their reports in the videos below.
Part I: Poverty and other preexisting conditions
In underserved communities, where access to health care is already limited, tests have been scarce.
Without testing, there's no tracing. The virus spreads quicker.
We're watching it happen.
Look at Colorado's population:
68% white
21% Hispanic
4% black
Case spread should look similar to this.
Instead, as of May 20, Hispanic and white cases were almost exactly the same.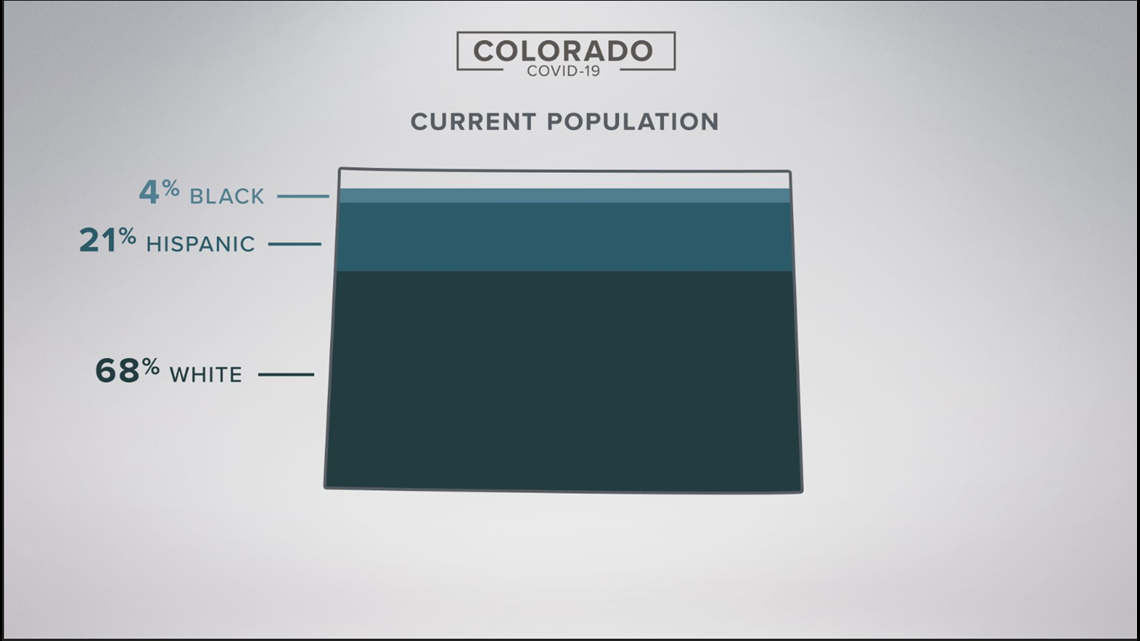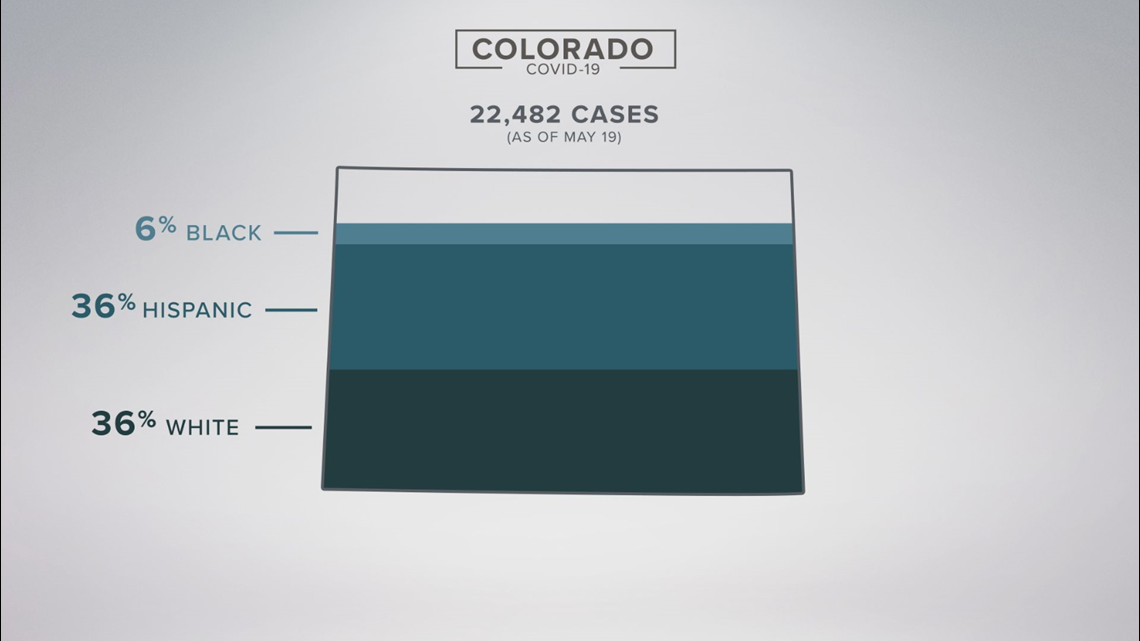 Low access to health care is a pre-existing condition that has made the novel coronavirus more difficult and more dangerous.
But for the underserved, does a test hold the same power?
Part II: The value of a test
The positive tests show where people couldn't afford to stay home.
Like in Fort Morgan, where two of the largest staff outbreaks in the state have been reported
Facilities were full of "essential workers" who kept taking the risk – going into work – until 158 of them got sick or died.
Communities are taking risks like this because they wouldn't have food if they didn't.
And they're seeing a disproportionate rise in cases all over the state.
Growth rate in cases from April 14 to May 20, 2020: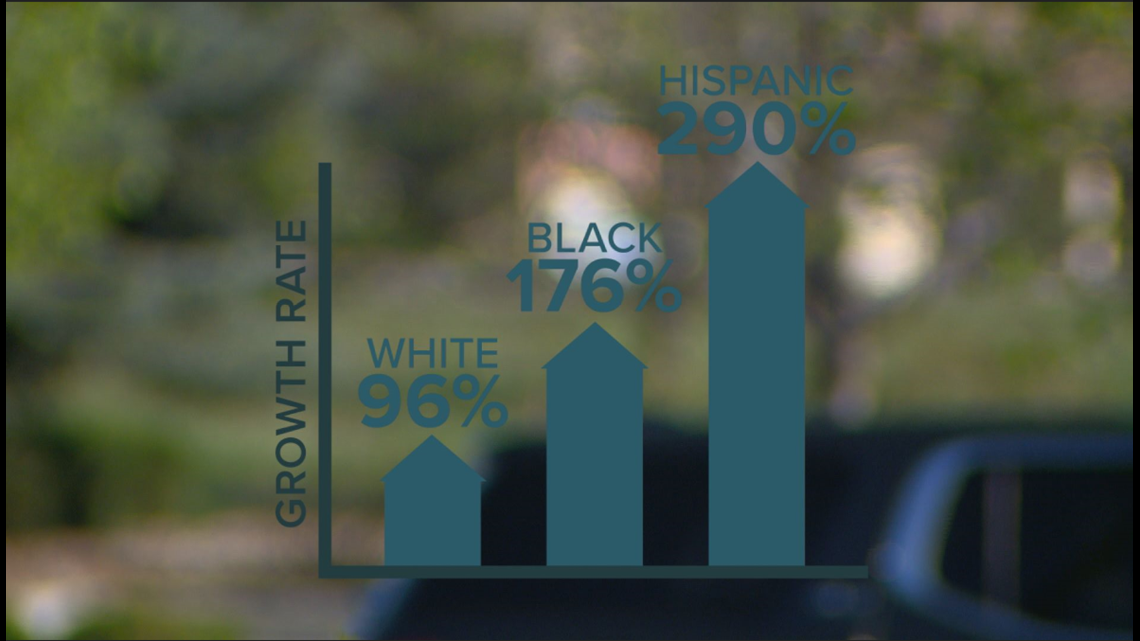 In underserved communities – unless a test comes with medicine, a place to quarantine and food on the table – a test doesn't hold the same stopping power.
So where are the resources?
Part III: A Catch-22
Risk her life and the lives of her community – or her children go hungry and she risks the roof over their heads.
Every morning since March, those are her options.
Where Ezzie Dominguez lives, it's that same catch-22 for everyone.
From Fort Morgan to Estes Park to Globeville to Montbello, the underserved are getting hit the hardest, but are receiving the least attention for it. And that didn't start with COVID-19. These communities are hoping for long-term change, and are looking to local leaders, elected officials and public health agencies to help make that happen.
9NEWS reporter Lori Lizarraga is committed to the underserved communities and will continue this series of reports. If you would like to get in touch with her, email Lori.Lizarraga@9NEWS.com.