CASTLE ROCK, Colo. — The peaceful views at the 55-acre Sky View Farm in northern Douglas County are helping teens cope with their mental health.
The farm sits right off Interstate 25 and Happy Canyon Road. Wendy Ingraham owns and manages it with her husband. They have chickens, ducks, cats, dogs, goats and 49 horses.
They've opened their land to schools as a way of getting more involved and offer their mental health resources through animal therapy.
Ingraham said she wanted to start helping young people in her community with mental health.
"I have a daughter that's now 14," Ingraham said. "And as I kind of [dug] a little more into suicide and mental health, depression, anxiety, I learned that Douglas County has one of the highest rates of attempted suicide in the country."
Ingraham and her husband bought the farm in 2017 and named it Sky View because of the wide-open views of farmland and the Front Range.
She's also the founder of a foundation called Robin's Nest Charity, a nonprofit that offers equine-assisted therapy to help treat youth experiencing depression, anxiety and/or trauma-related symptoms. She started the foundation after losing three close friends to depression.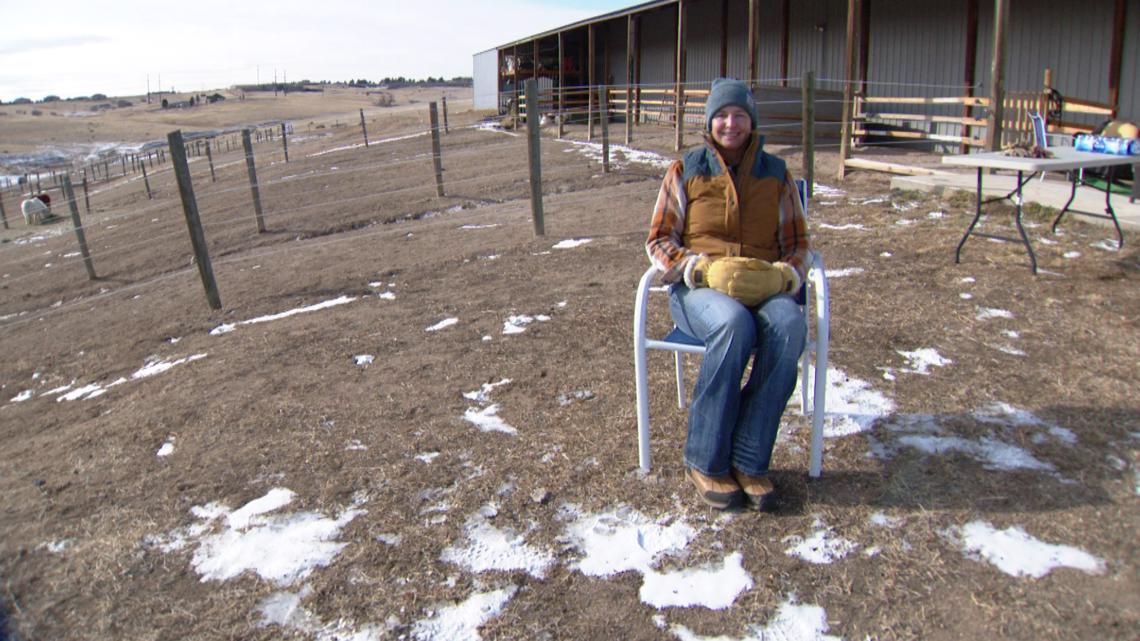 "It was a concept brought on three and a half, four years ago from three of my friends committing suicide within three months," Ingraham said. "I thought this was going to be a really nice place to start my journey and helping people in our community with mental health."
According to Children's Hospital Colorado, suicide is the leading cause of death for kids ages 10 to 14 in the state — higher even than accidental deaths. Fully a third of Colorado high school students say they consistently feel sad and hopeless, and 17% admitted considering suicide, while 7% tried.
Ingraham shares the farm with other mental health resources Mustard Seed Ranch and The Aspen Effect -- charitable nonprofit organizations that provide equine and animal-assisted therapy and life-experience programs to youth. The goal is to make mental health animal therapy more accessible.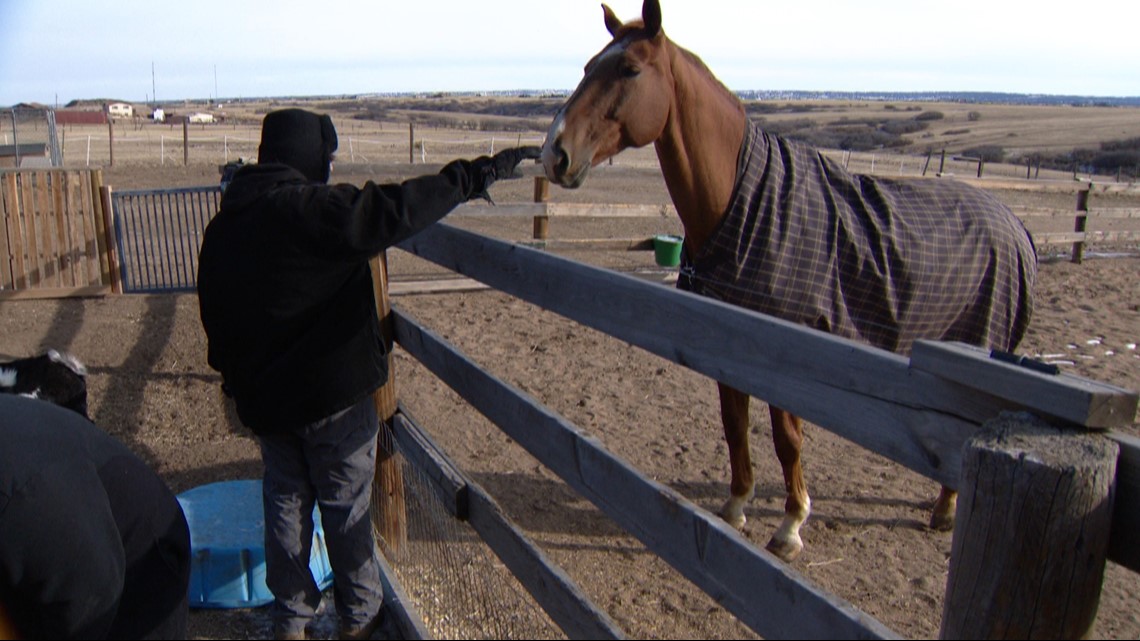 "We embrace other mental health foundations within our community," Ingraham said. "It takes more than one foundation to get the work done. It takes collaboration, and being able to let them do their work is equally important as our work here."
"It's just getting more awareness of programs like ours that are out there," said Mallory Nicklas, Mustard Seed Ranch program director. "Kind of de-stigmatizing this mental health blanket that's out there and just knowing that mental health treatment doesn't have to look just one way."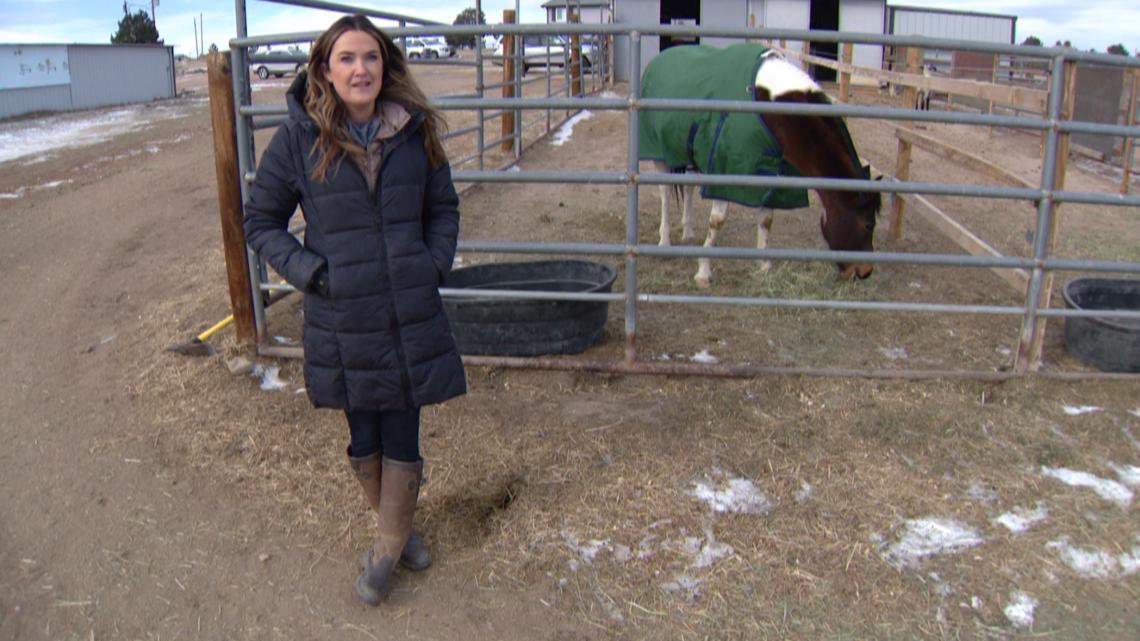 Nicklas is a therapist on the farm. She said in traditional talk therapy, some things might get missed or it's more difficult for teens to open up, but when they have a large animal that's honest next to them, it requires them to reflect on themselves and be honest.
"We might not get these profound answers and break thoughts every time, but you can start to see their wheels spinning and them starting to make connections," Nicklas said. "We as humans are just wired for connection in some way whether its connecting to another person or something else."

Nicklas said she's seen a rise in numbers of mental health cases over the past three years.
"It's been something we've been seeing for a long time and COVID, just the isolation and that lack of connection has made it much more pronounced," she said. "I think that that's something we should recognize and make a comfortable space for us to talk about it and finding other outlets that might work or get through to a kid."
The farm is helping students like Arapahoe High School junior Evan Spond. He sought out Robin's Nest foundation as a way of coping with his PTSD. In May of 2019, Evan survived the STEM High School shooting in Highlands Ranch.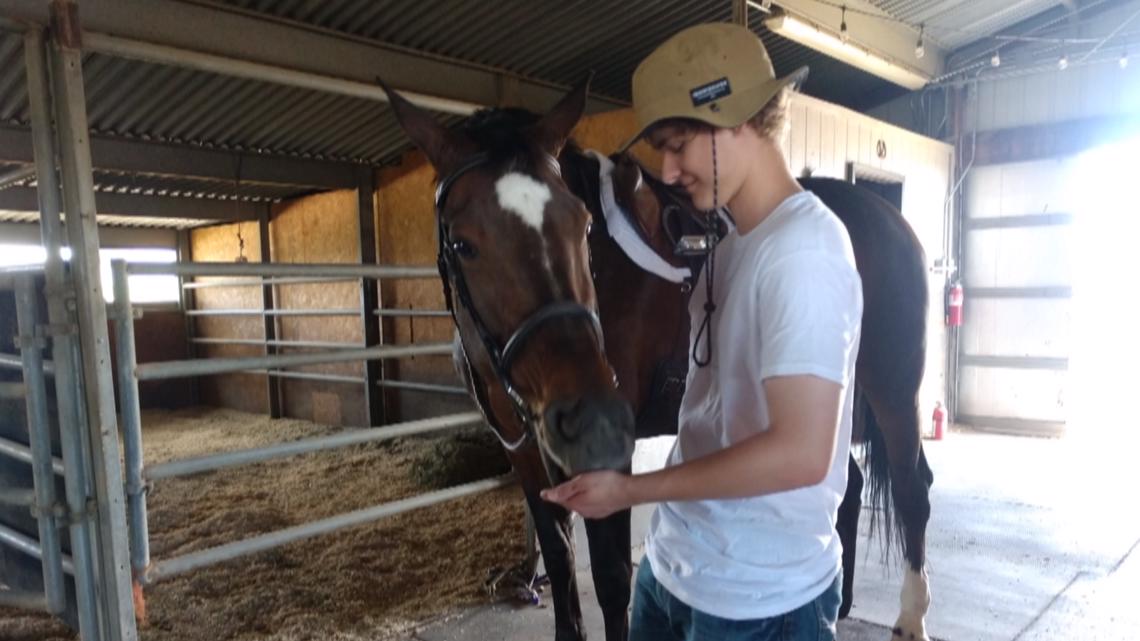 For Evan, Sky View Farm is helping him cope.
"I feel like with PTSD, it's easy to always have," he said. "I guess a ton of thoughts running through your mind at the same time, and just being out there kind of soothes those thoughts."
Feedback from stories like Evan's is what keeps Ingraham on her mission of being proactive in her community when it comes to mental health.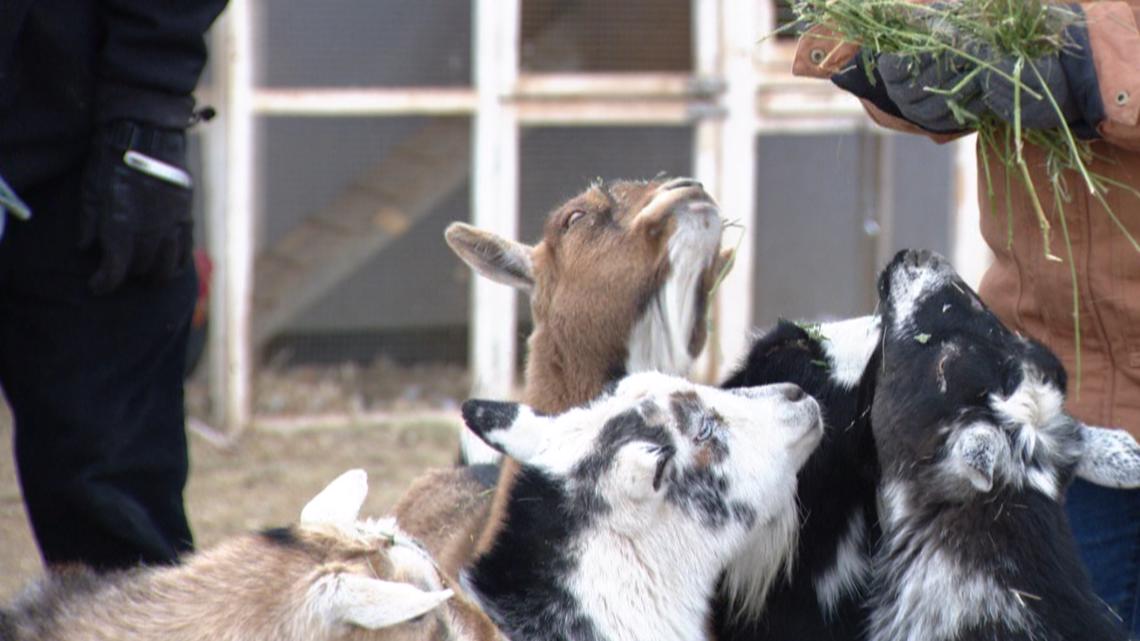 "It impacts our community, it impacts our society, it impacts our world, and you can't change everything at once, but you can at least do what you can do," Ingraham said. "It's a lot of work out here and a lot of hardship, a lot of doubt sometimes financially because it's expensive to keep up animals and a farm, but when you hear stories like that, nothing in the world stops you."