AURORA, Colo. — Community members and the attorney representing the family of Elijah McClain gathered feet away from where he had a fatal confrontation with Aurora Police to respond to photos depicting officers mocking the 23-year-old's death.
"I was glad to see those officers were fired," Attorney Mari Newman said. "They should have been fired long ago."
Two of the three officers seen in the photo were fired, the Aurora Police Department (APD) announced Friday. The third resigned on Thursday – before he could be punished.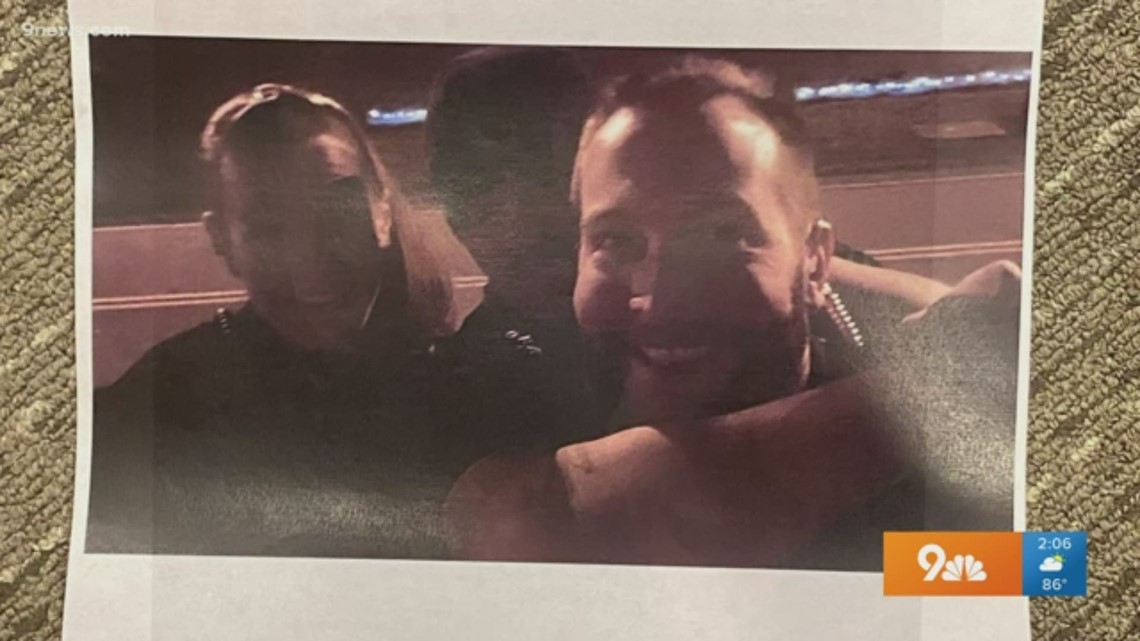 Another officer, Jason Rosenblatt, received the photo and responded with "HaHa." Rosenblatt was one of the officers involved in the arrest of McClain, and was also fired.
The other two officers involved in the incident that led up to the death of McClain are still with the department. One of them, Nathan Woodyard, received the photo of the three officers mocking McClain's death but did not respond.
Multiple activists said that firing officers for mocking McClain but not for his death itself was problematic during Friday's news conference.
"They hide their hands. They make excuses. There will be no more excuses," said Candace Bailey, one of the activists who took the microphone. "Time is up APD. There will be no more."
Colorado's attorney general has been appointed special prosecutor and will launch his own investigation of McClain's August 2019 death. The 17th Judicial District Attorney's Office declined to file criminal charges against the officers involved back in February.
McClain went into cardiac arrest after he was placed in a carotid hold and later given a sedative while he was being detained following a call about a suspicious person in the area. His family said he had been walking to the store to buy iced tea and was wearing a ski mask because he was anemic.
"My expectation is we'll have to file a civil rights lawsuit," Newman said. "I'm told there are independent investigations going on, but I've been around too long to expect our government to protect us.
"I think Aurora should stand up to take accountability. It's not fair to drag a family through a years-long and emotionally-damaging process."
Newman said she and McClain's mother saw the photo of the Aurora officers before it was released by the department.
His family, which did not speak during Friday's news conference, released the following statement:
"Just when you think the Aurora police cannot get any worse, they reach a new low. This is a department with police who tackled an innocent young man and inflicted fifteen minutes of multiple kinds of excessive force, including two carotid chokeholds, who stood over him joking, 'Don't get that on me' while he was vomiting from the pain, who threatened to sic a dog on him because he wasn't lying still enough while dying. This a department that exonerated all of the officers who killed Elijah and those who failed to intervene to stop the torture. This is a department that spewed pepper spray on peaceful protesters and mourners playing their violins as a tribute to Elijah's life. And now we learn that this is a department where uniformed police officers feel empowered to make a mockery of killing an innocent young man, taking reenactment photos at the site where he was murdered. This is a department that is rotten to the core."