DACONO, Colo. — The mayor of Dacono said his city is in "crisis mode" without a city manager or city attorney -- and with continued infighting and dysfunction after another tumultuous city council meeting this week.
The trouble spilled into the public eye in mid-February when four city councilmembers voted to fire the longtime city manager in a surprise move that occurred without public discussion.
The Colorado Bureau of Investigation (CBI) then found evidence that the four council members violated open meeting laws, and two are now facing a recall election. Their council meeting Monday devolved into chaos during votes to authorize funds to pay for the recall.
"What I'm seeing is a systematic dismantling of our city government," Mayor Adam Morehead said. "We're not functional."
City Councilmember Jim Turini, who is facing the recall election, blamed the mayor and the ex-city manager for standing in the way of growth. He also thought the city manager made too much money, which is why he said he voted to fire him.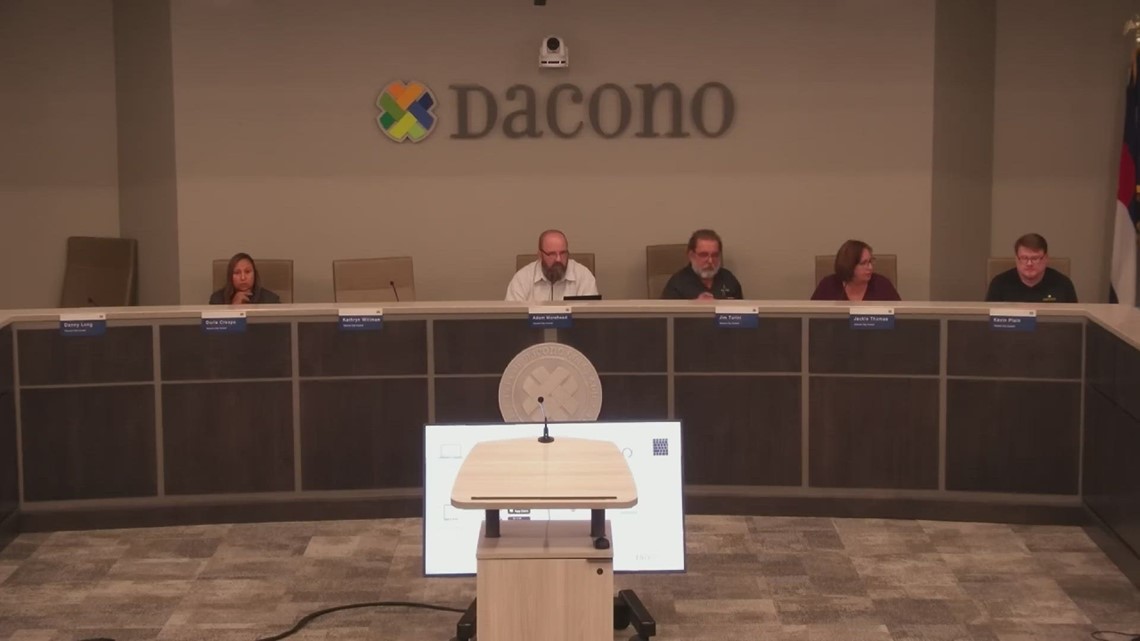 "There had been talk over years of how things are not going correctly," he said. "How we need change, how we need to get Dacono on a new path so we can keep up with our neighbors."
He said the meeting of councilmembers flagged by the CBI discussed citizen concerns like "lack of growth and high paid city officials," but said no city business was discussed. "There comes a point where you just have to move in favor of the city," he said.
Councilmember Jackie Thomas, who is also being recalled, said she voted to fire the city manager because she "wanted to do something good for the city," which she described as "stagnant."
"I can tell you from my heart there wasn't any collusion," she said. "Change is hard and I think we're seeing that."
Morehead said firing the city manager without a plan to hire a new one left Dacono rudderless. "Do your job, knock it off," he urged the councilmembers.
"The city has been functioning for many, many, many years and I have faith in all our department heads that they can stand the little period of the blank city manager," Turini said in response.
Turini and Thomas said they have tried; they nominated a city attorney candidate whom the mayor vetoed. "He wasn't qualified for the job," Morehead said.
Turini said their attorney candidate could consult the internet or other legal references if he needed assistance with city governance. "And if he gets in above his head where he can't handle that, he has lawyers he could confer with about what to do," Turini said of the candidate.
Turini did not participate in the CBI investigation into his and other staff member's potential violations of open meeting rules -- he said because the agency asked him to drive to Lakewood for the interview. "I'm a senior citizen, I have cataracts and for my own safety and the public's safety, it's not good for me to drive in the city," he said.
City Council is scheduled to meet again on May 8.