DENVER — Joseline began her journey from Venezuela to the United States alongside her family -- her husband and two daughters. They always envisioned that they would start and finish the journey together.
"We left Venezuela together. We went through the jungle, all of the countries together. The only thing is that when we arrived in Ciudad Juárez and we started the application, because you have to imagine that we needed to apply to enter the United States," said Joseline.
When they made it to the U.S.-Mexico border, Joseline began the process of registering her family for an immigration appointment through the CBP One app. The app was created by U.S. Customs and Border Protection. Anyone seeking asylum or authorization to enter the United States must use the app to schedule an appoint and present themselves to immigration.
There is no other way as of right now to create an appointment at the border without using the app.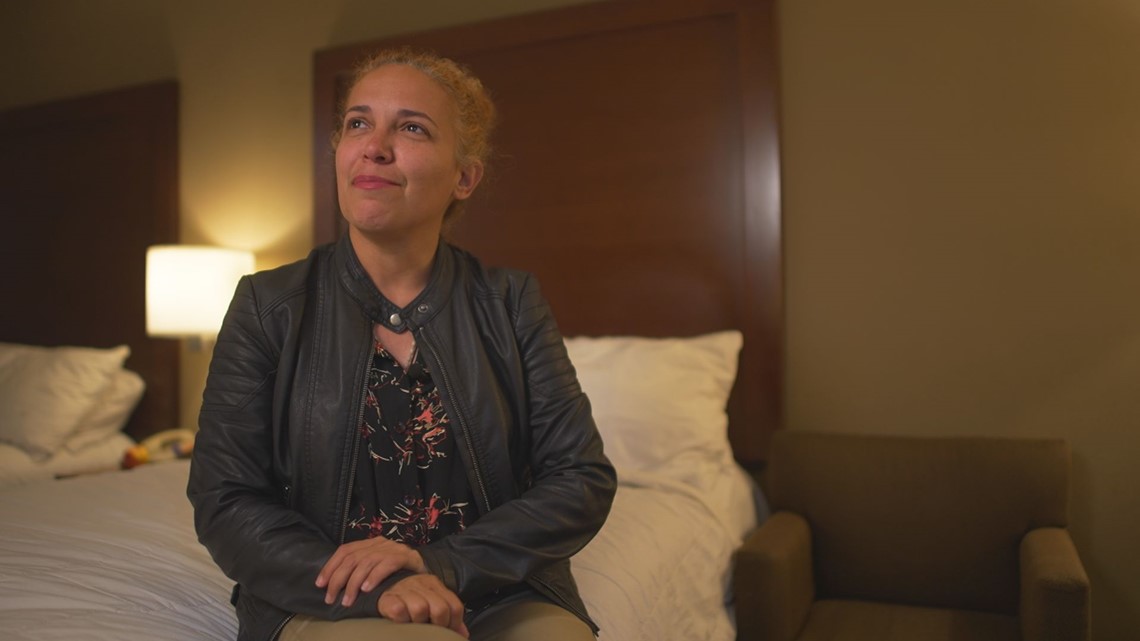 "When we arrived in Ciudad Juárez, we started the application," said Joseline.
There's no real guidance on how to use the app, so Joseline began going through the application almost daily to get an appointment. Because of how complex the application and the difficulty of internet issues along with using a phone to access the application, Joseline thought she was registering the four people in her family together. In reality, she had registered alone and did not know.
"When I used that application, I registered the four of us. But everyday, I would put in advance information and do the application by myself. I did not realize that I was registering alone," said Joseline.
Because of the sheer volume of people using the CBP One app all at the same time, many people would encounter issues with it crashing. Joseline believes the application was clear until she realized the mistake far too late. As a result, she was forced to make a decision about whether to cross alone or stay back with her family.
"Thanks to God, with the blessing of my husband, he said, 'Don't worry, Josie. Keep going. God wanted it to be this way,'" said Joseline. "My older daughter, she gave me a lot of strength because the truth is I didn't want to leave without my family."
She entered through Nogales, Arizona, but then made her way back to El Paso with the hope that she would be able to visit her family across the border. Due to rules and regulations, she couldn't cross back and forth.
She spent time in El Paso then in Denver, where she stayed for a month until she ran out of the allowed time in the shelter.
"I never imagined it would be so much time," said Joseline in a hotel room-turned shelter in Denver. "Always, I wondered when will be the day when we are together? When?"
At one point, she wondered if her family would ever be able to cross because they had such a difficult time making an appointment.
"It's been three months of pain for me," said Joseline, still alone without knowing when she would be reunited again.
They continued talking through texts, video chats and phone calls. Finally, Joseline received the news her family was able to get an immigration appointment.
"But when I found out about the appointment, my soul returned to my body," said Joseline. "Now, really nothing can faze me. I am really happy."
Joseline imagined their reunion in Denver. However, more obstacles meant another month separated due to family circumstances. Her family ended up in Texas and Joseline made her way to New York, alone again.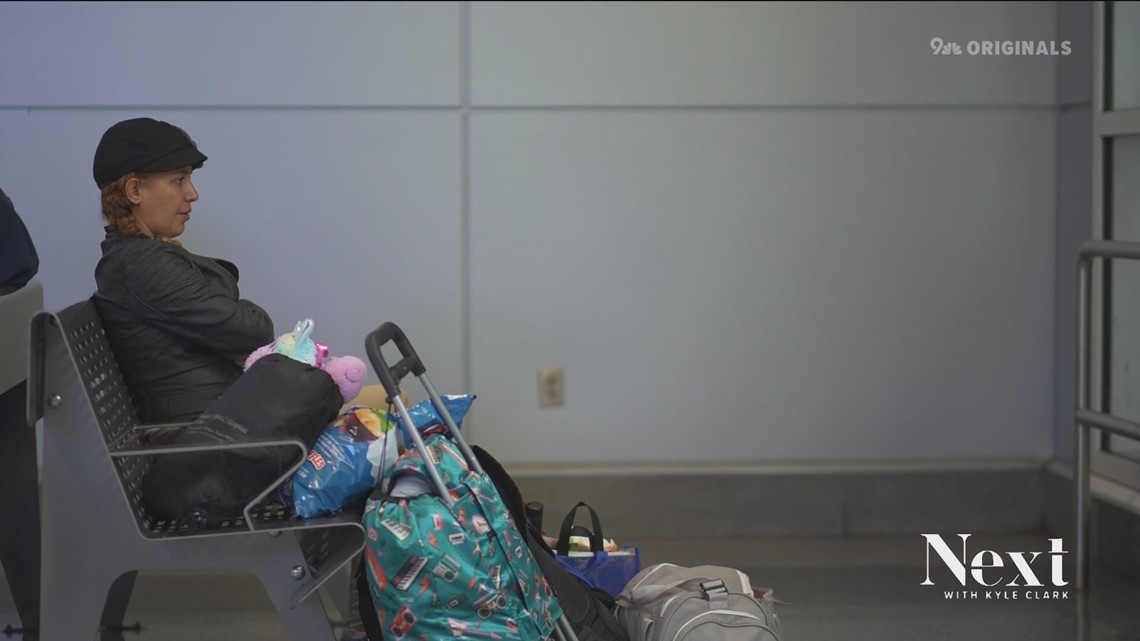 "In the beginning, it's hard for me to accept something when it happen in a different way than I expect," said Joseline. "I would have like to see and continue from here, of course."
Joseline continued to New York, almost an entire month until her family would arrive.
"It is what it is," said Joseline.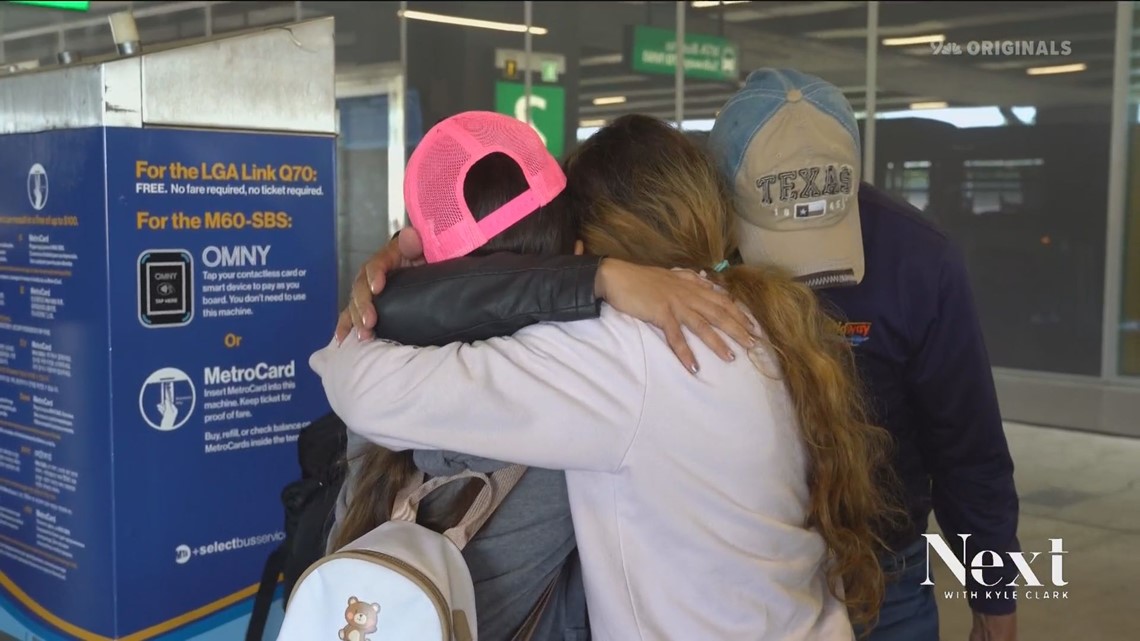 After almost four months, Joseline was able to reunite with her family at New York's La Guardia airport. Her family was able to take a flight from Texas to New York.
"There's no way I can avoid it but I am going to cry, but tears of happiness," said Joseline.