DENVER — As expulsions of students inside Denver Public Schools continue to plummet, some schools are finding it difficult to expel students accused of even the most violent crimes, according to an ongoing 9NEWS investigation.
This week, DPS denied a similar request to expel a 16-year-old accused of an attempted murder in Commerce City.
Last month, the student, who 9NEWS is not naming, walked into Denver's Thomas Jefferson High School attempting to enroll. Having received a prior tip about an active warrant for the teen, a Denver Police school resource officer (SRO) arrested the teen after a brief fight.
The scuffle resulted in a 15-minute lockdown of the school.
The warrant was for the shooting of a 23-year-old man in Commerce City in July. Court documents say the teen shot the man once from "approximately three to four feet away."
The man survived with what the affidavit described as a life-threatening wound to his head.
Prosecutors have charged the teen as an adult in Adams County and it remains unclear if he will become eligible to leave custody before any potential trial.
Sources tell 9NEWS DPS administrators denied a request to expel the student this week.
It mirrors a similar request by now-former McAuliffe principal Kurt Dennis earlier this year to try to expel a student there, who was also accused of attempted murder. Dennis came to 9NEWS two days after a student at East High School shot two deans on school grounds.
Dennis said he worried about the safety of his staff who had to perform daily pat downs of the student.
Data reviewed by 9NEWS says DPS, the largest district in the state, expelled 18 students during the 2022-2023 school year. By comparison, Adams 12 expelled 62.
Aurora expelled 49. Jefferson County expelled 30.
And Cherry Creek Schools expelled 159.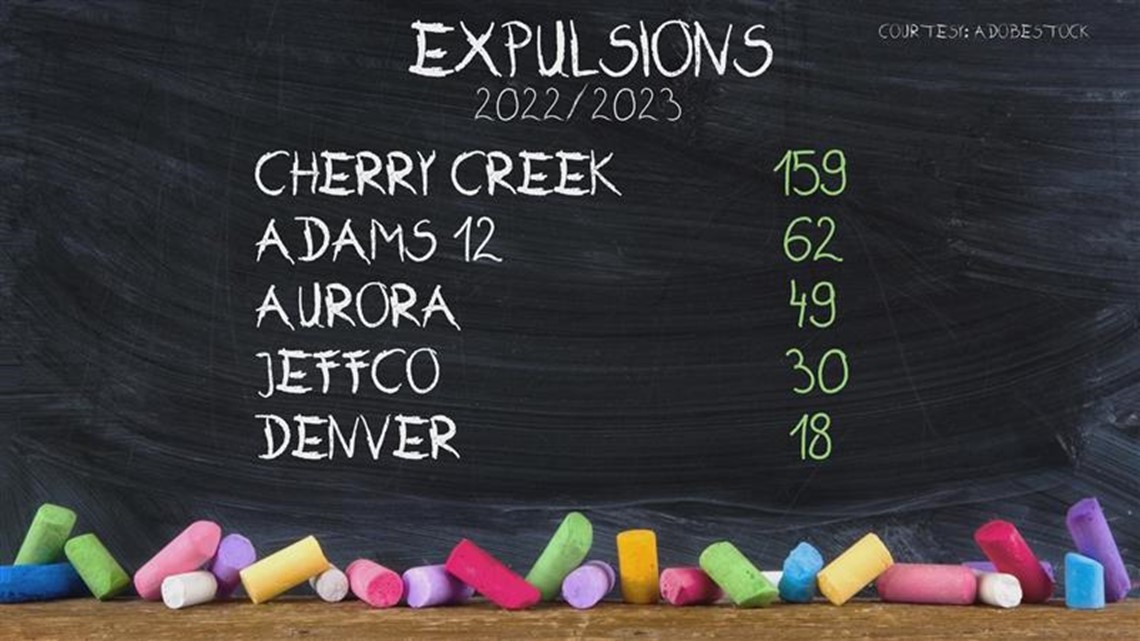 During the 2017-2018 school year, DPS expelled 45 students.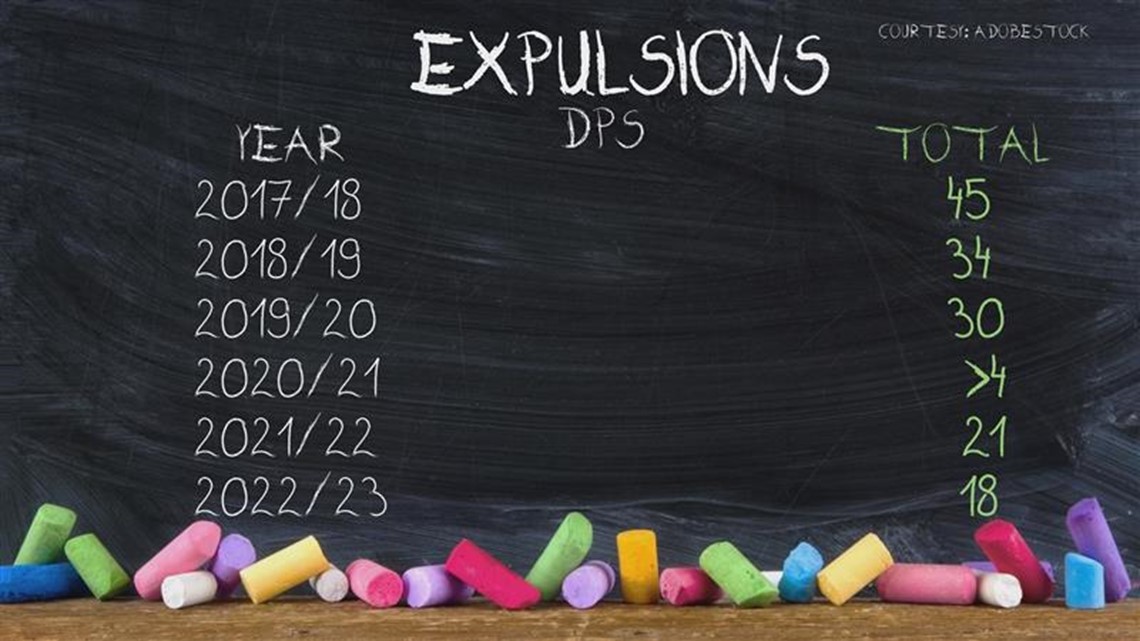 DPS policy, a policy supported by DPS School Board members, suggests that as long as the alleged crime didn't take place on school grounds, the crime itself isn't instant grounds for expulsion.
DPS confirmed Thursday it denied 25 requests for expulsions based on the following criteria: "their actions were a manifestation of an identified disability, the evidence provided did not meet the matrix criteria, or the expulsion request from the school was incomplete."
More from Chris Vanderveen: