"I take it so seriously whether we win or lose but for him, he kind of levels me," said Lance Krisl, a 2005 Colorado State graduate and teacher at Bell Middle School. "He's like, you know what, let's go tell them good game even if we lost."
Lance's passion for his alma mater and its athletic teams can sometimes be clouded by a bad loss, or in this year's case, a bad season. But his 6-year-old son, Bryce, is there to center him.
The Rams are currently 3 and 6 and struggling in all phases of the game. Heading into the final four weeks of the regular season, there is an online petition for CSU to fire fourth-year head coach Mike Bobo. When the Rams are losing, fans often leave games early, a strong look of disgust and frustration written across their faces as they exit the brand-new multimillion dollar stadium.
Overall, it's not the best time to be a CSU Ram fan.
But for Bryce, he sees much more than a scoreboard and another tick in the loss column.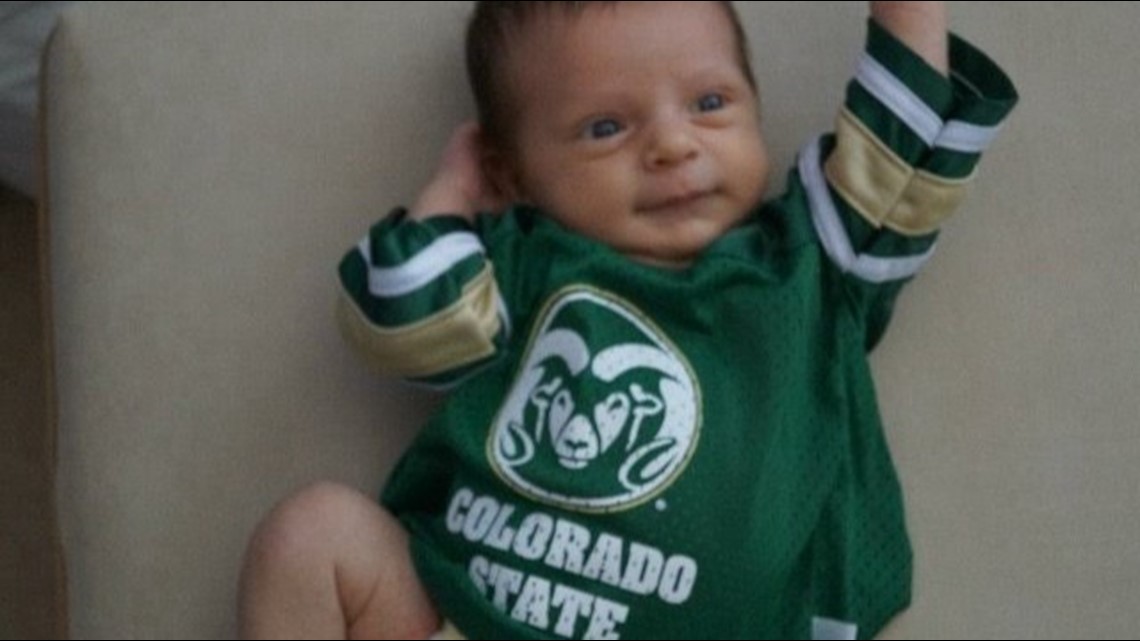 From the day he was born, Bryce has worn the green and gold with unwavering pride.
The oldest child and only son of Lance and Melissa Krisl, Bryce went to his very first CSU game when he was three months old. Sixty basketball and thirty football games later, Bryce has learned to love and appreciate everything Colorado State.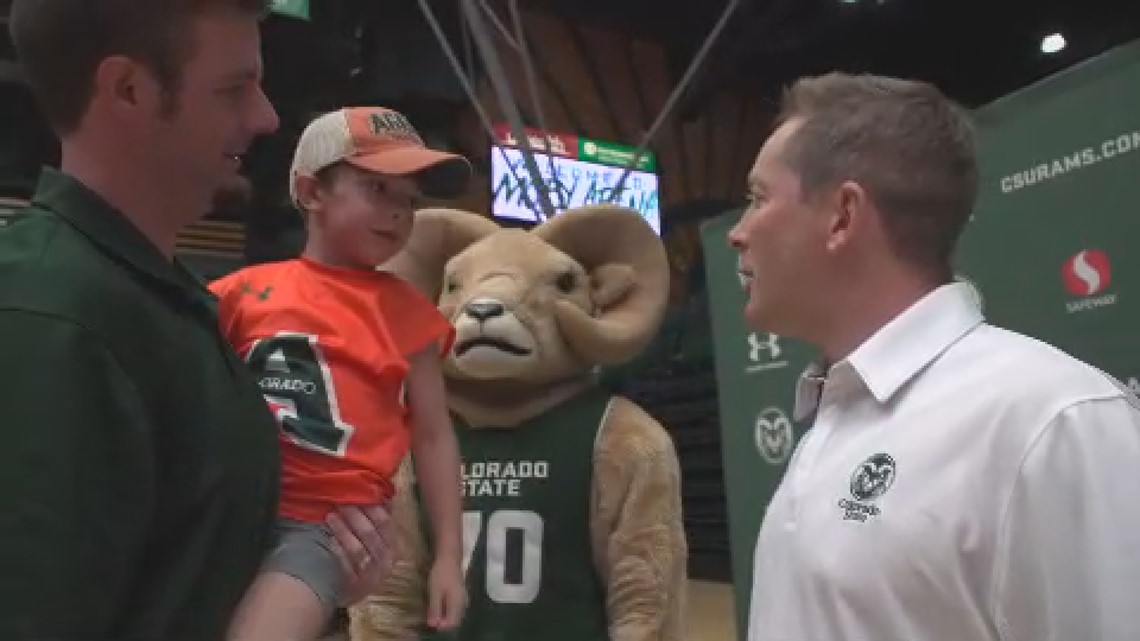 "To see him love something that I love and to really connect us to do that and go on the road trips and then make that connection is just really cool," Lance adds.
Their home in Littleton is decked out with custom-made CSU helmets and figurines and signed jerseys and footballs. Bryce points out his favorite helmets, which just so happens to be almost all of them, but there is one helmet more special than the rest.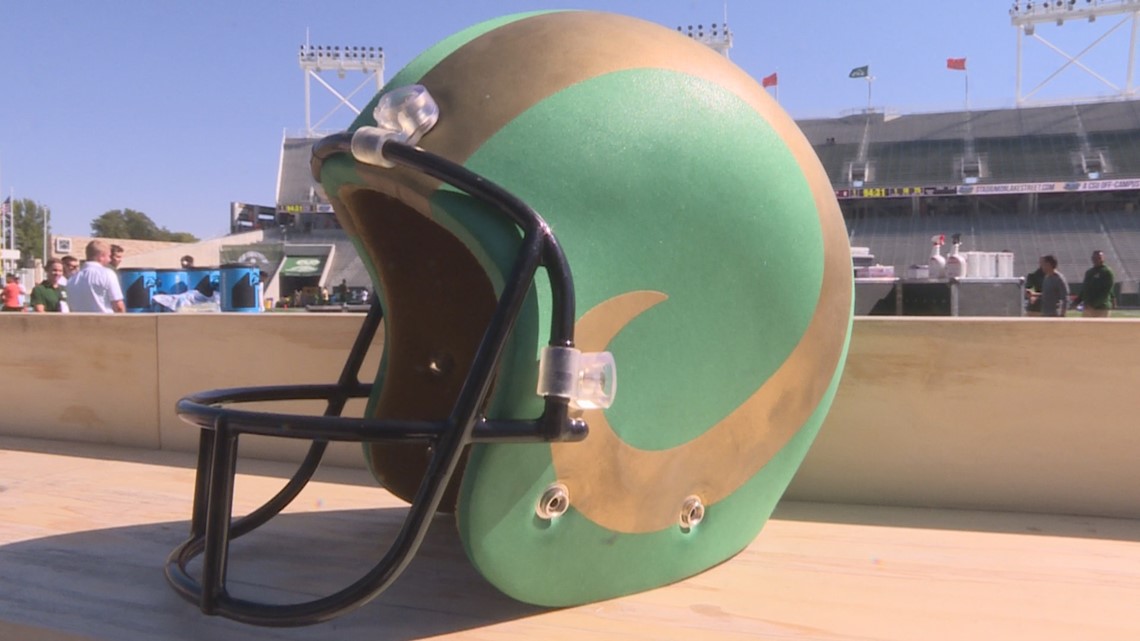 Made of foam and painted in CSU colors, Lance bought this soft-shelled helmet to complete a Halloween costume for Bryce a couple years back. Bryce has worn it to every game since.
"And he won't be wearing it and people will be like, where's your helmet? Where's your lucky helmet? And he'll be like, it's right here, so it's definitely one of his little trademarks," Lance said.
Besides Bryce's trademark helmet, he also has his game-day "routine."
"We go into the stadium about two hours early and we go down to the field," Lance explains. "He sets his chair right next to the tunnel. All the players that come out from warmups, he high fives them. As they come in, he high-fives them."
And the players know the routine as well, always stopping to say hi or thank Bryce for his support. At this year's Ag Day game against FCS opponent Illinois State, a player picked him up from his usual spot, and brought him inside the tunnel to include him in their special team "break-down", leading a cheer before the players took to the field.
Once it's time for the national anthem, Bryce and his dad head up to their seats at the 50 yard-line to watch the Rams take on the Redbirds.
Wearing their Aggie orange on a hot September day, Illinois State hands CSU an embarrassing 35-19 loss. For Lance, it's another tough pill to swallow. But for Bryce, he doesn't even remember the score.
"CSU lost but I still feel happy 'cause it was so fun. So, I'm so excited for the next game!" he says, turning towards the tunnel, his little hand reaching out to the string of CSU players walking through.

A reminder that at the end of the day, there are more important things in life than the result of a football game.
A reminder of what it truly means to be a fan.