DENVER — Tickets aren't cheap to be inside Ball Arena and fans are willing to do anything to get inside to watch the game.
Evan Klumpp traded the most expensive piece in his whiskey collection for a ticket to Game 1 of the NBA Finals in Denver. A 10-year Pappy Van Winkle from Buffalo Trace Distillery.
He put the offer on Facebook as a joke, until it wasn't a joke anymore and someone wanted to make him an offer.
"When it comes to a Finals ticket it seems like it was a pretty even trade," Klumpp said.
He said he's been collecting bottles for years, and bourbon has always been a thing in his family growing up in the South.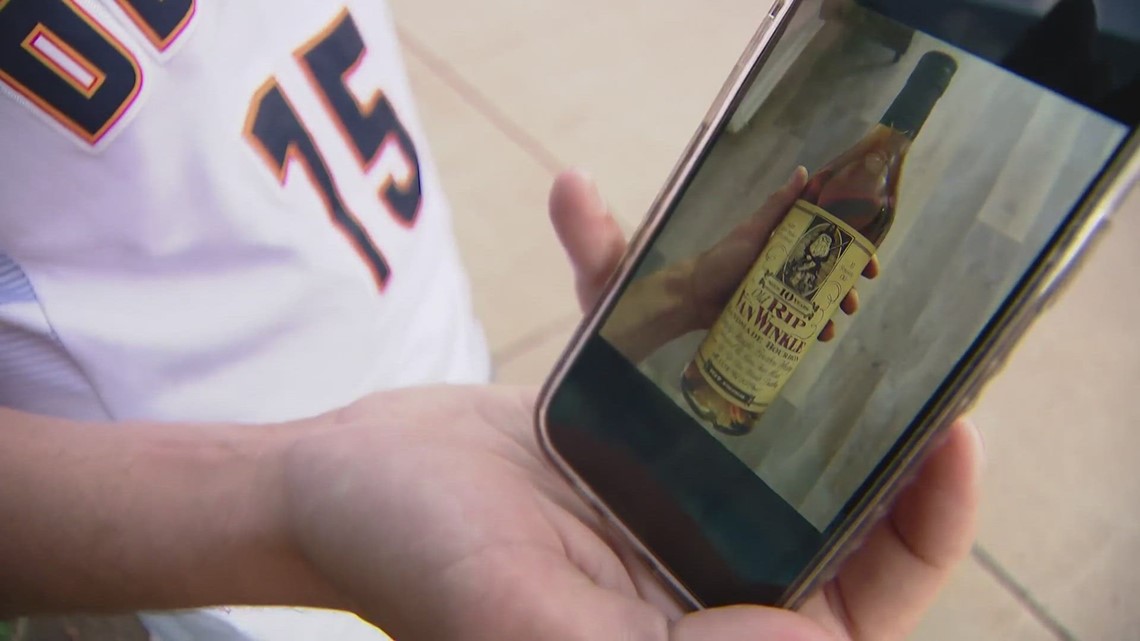 Klumpp said the gentleman was a collector too and had been hunting for this bottle for a while. The man was out of town and couldn't go to Game 1, so he wanted to make a trade.
"I will be in Section 2 which is a club-level seat," said Klumpp.
He went to the game alone, but that didn't matter.
"I'll be with people he knew, I haven't met but still with the energy and anticipation for this game it will be an awesome night," said Klumpp. "I would say it was definitely worth it. I can always buy that bottle back."
9NEWS+
9NEWS+ has multiple live daily shows including 9NEWS Mornings, Next with Kyle Clark and 9NEWS+ Daily, an original streaming program. 9NEWS+ is where you can watch live breaking news, weather updates, and press conferences. You can also replay recent newscasts and find videos on demand of our top stories, local politics, investigations and Colorado specific features.