ENGLEWOOD, Colo. — It's a given the Denver Broncos will be better this year. Head coach Sean Payton has never lost 12 games. In 15 years in New Orleans, Payton never lost as many as 10 games.
So how much better will the Broncos be? Tune in Friday night on 9NEWS and see for yourself. Broncos starters are back playing in the preseason. Beginning Friday night in Arizona against the Cardinals.
"I haven't shelled it out yet but they're going to play,'' Payton said. "I haven't figured out how many snaps. We'll figure out how many snaps. We typically break a game into three phases—first, second, third phase—and then special teams, we might just do two phases, but we'll have a plan, especially as we get into next week. I've got a few notes written down. I don't have a pitch count. I don't have an exclusion list if someone's got a light injury that we back—but we can expect our guys play a little bit."
Just to clarify. That does include the quarterback, Russell Wilson?
"Yeah that would include … he's a player,'' Payton said.
Nathaniel Hackett was the Broncos' coach last year. He came from the Sean McVay/Matt LaFleur school of preseason where the starters don't play. How did that turn out for the Broncos? 5-12 and Hackett fired before the end is your answer.
Veteran players are mixed about playing the preseason. Some hate to risk injury. Others like center Lloyd Cushenberry can't wait.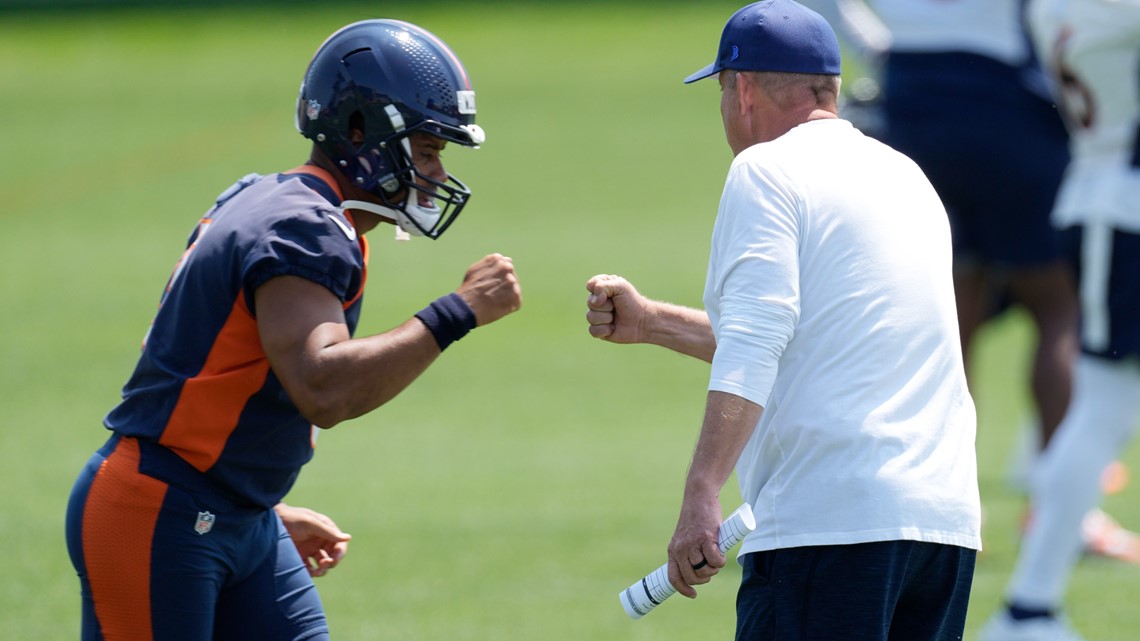 "Looking forward to it a lot,'' said Cushenberry, who suffered a groin injury in the London game last season and didn't return. "We've been going against our defense for two weeks. And me personally I haven't played in a game since like October when I got hurt. So it's been a long time, looking forward to getting out there and playing, executing."
So these will not be meaningless exhibition games for the Broncos this year. We may look back and say the preseason is where it all turned around.
"You can expect to see our guys play a little bit,'' Payton said.
> Watch 9NEWS original shows, live Colorado news and weather updates, daily forecasts, and sports coverage for free on the 9NEWS+ app on Roku and Fire TV.
9NEWS+ has multiple live daily shows including 9NEWS Mornings, Next with Kyle Clark and 9NEWS+ Daily, an original streaming program. 9NEWS+ is where you can watch live breaking news, weather updates, and press conferences. You can also replay recent newscasts and find videos on demand of our top stories, local politics, investigations and Colorado specific features.
To download 9NEWS+ on Roku search for KUSA.