PUEBLO, Colo. — Last week's rain and snow led to big improvements for Colorado's drought situation.
As of this week's official drought monitor update, much of eastern Colorado, including Denver, is no longer considered to be in a drought. Perhaps most importantly, the amount of Colorado considered to be in a severe, extreme, or exceptional drought also got significantly reduced.
The top map below shows Colorado's drought monitor as of this week, while the map below shows the drought situation from the week before.
You'll probably notice the big drop in drought conditions for eastern Colorado, with the Pueblo area particularly benefitting from over two inches of rain just last week.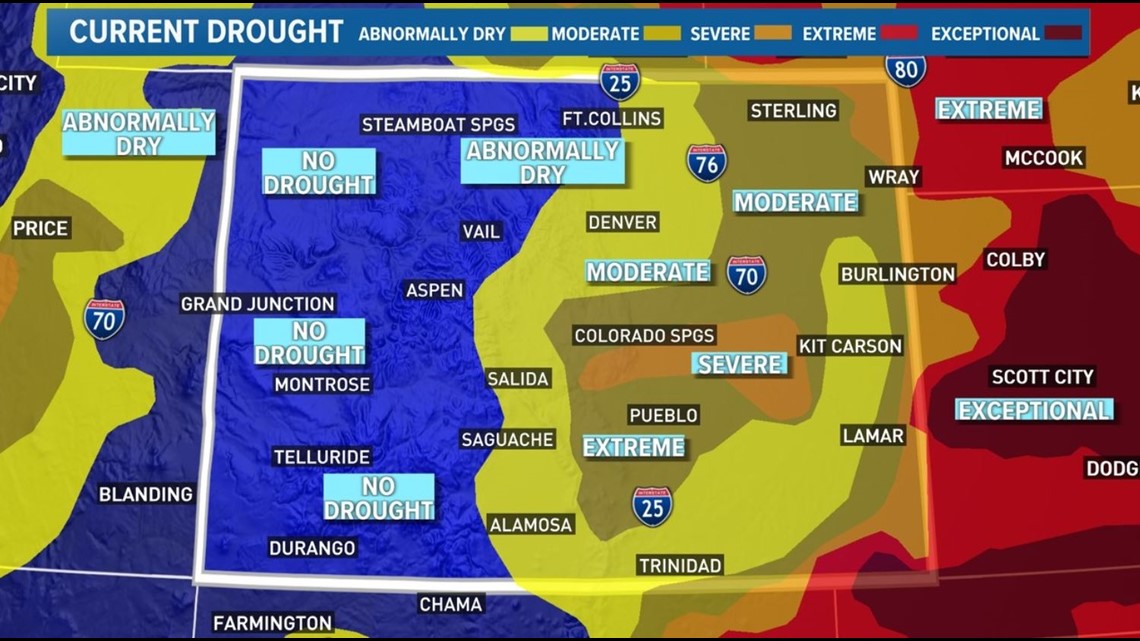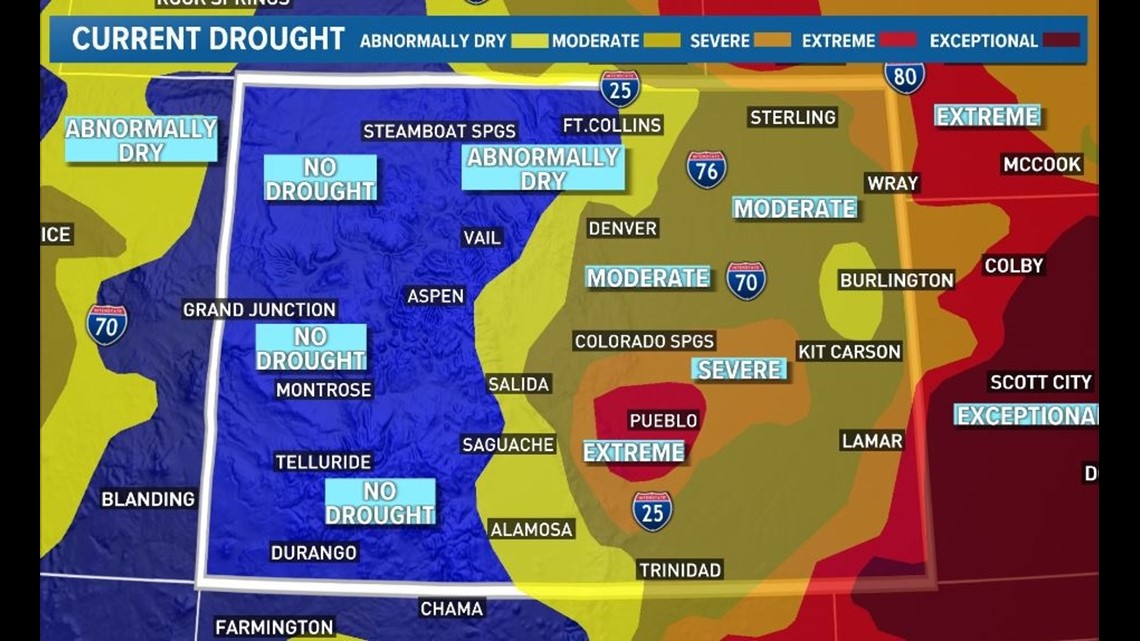 Statistically, the amount of Colorado considered to be in any sort of drought dropped from about 44% last week to about 30% this week.
On top of that, the percentage of Colorado in a severe, extreme, or exceptional drought fell from about 14.5% last week to just 8.1% this week. That's about a 45% drop in really bad drought conditions in just a week, with, again, eastern Colorado benefitting the most.
This mostly comes as a result of a big storm that brought lots of beneficial rain (and little in the way of headaches) to southeastern Colorado last Tuesday and Wednesday. Pueblo saw more rain last week alone than in the previous eight months combined, while much of eastern Colorado saw an inch of needed moisture over the same timespan.
Denver also is officially no longer in a drought as of this week's update, after the city briefly was put back in a moderate drought last month.
While last week's rain and snow certainly helped, it doesn't entirely eliminate the drought across eastern Colorado. Also, if it stays dry through the typically wet months of May, June, and July, drought conditions could easily re-intensify.
But in the meantime, there's no doubt that this week's drought monitor update provided plenty of good news for Colorado.