The hailstorm that swept through the Denver metro area on Tuesday afternoon damaged vehicles and yards around Centennial and Aurora.
Brian Jaffe heard the hail first, then watched with colleagues as it fell outside their office in Centennial.
"It was loud," he said. "Looking out through the windows, hoping it wasn't going to be much."
He soon realized the amount of damage was definitely "much."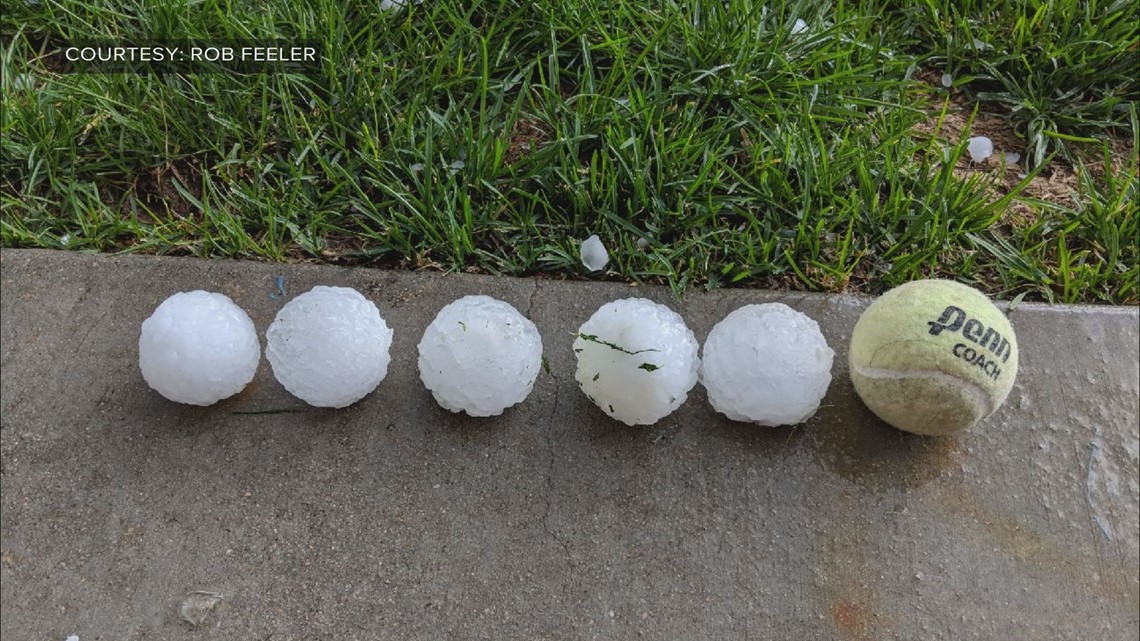 "There's some hail damage on my car, the mirror is slightly shattered and it's just in pieces. This poor car!" he said, with a defeated laugh. "I bought this car in November, so it's about seven months old. It's the first big damage it's had."
Several other cars in the parking lot near South Picadilly Street and South Malaya Way were also damaged. Many had new dents in the hoods or cracked windows.
"About this time of year, we get this kind of damage," Jaffee added. "It is what it is when you don't have covered parking."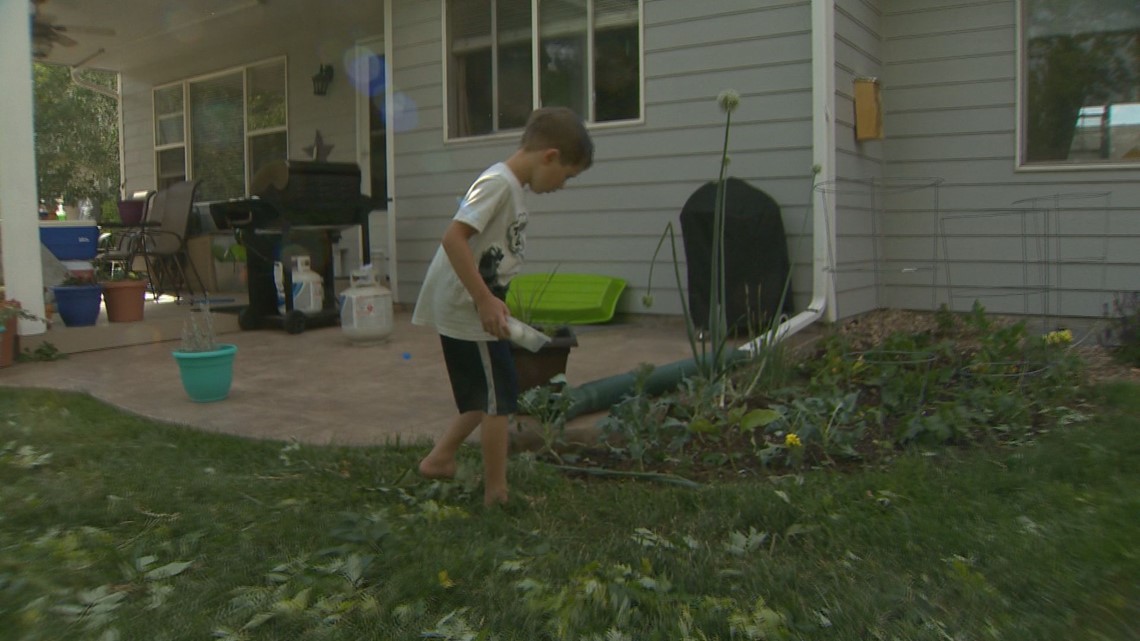 Nearby in Aurora, 6-year-old Jaxon Feeler was inspecting his backyard garden.
He spends hours tending to the various vegetables and flowers. But hail, nearly the size of tennis balls, landed on several of his plants Tuesday afternoon.
"I think they're going to be OK," he said. "Mother Nature is our best friend and our worst enemy."
What the hail? Storm hits Colorado